Located on the first floor at 48 Wheeler Avenue in Pleasantville, New York, the Gordon Parks Foundation is an incredible institution that preserves the legacy and promotes the vision of this African-American Renaissance man. The mission of the foundation is that it "permanently preserves the work of Gordon Parks, makes it available to the public through exhibitions, books, and electronic media and supports artistic and educational activities that advance what Gordon described as "the common search for a better life and a better world.'"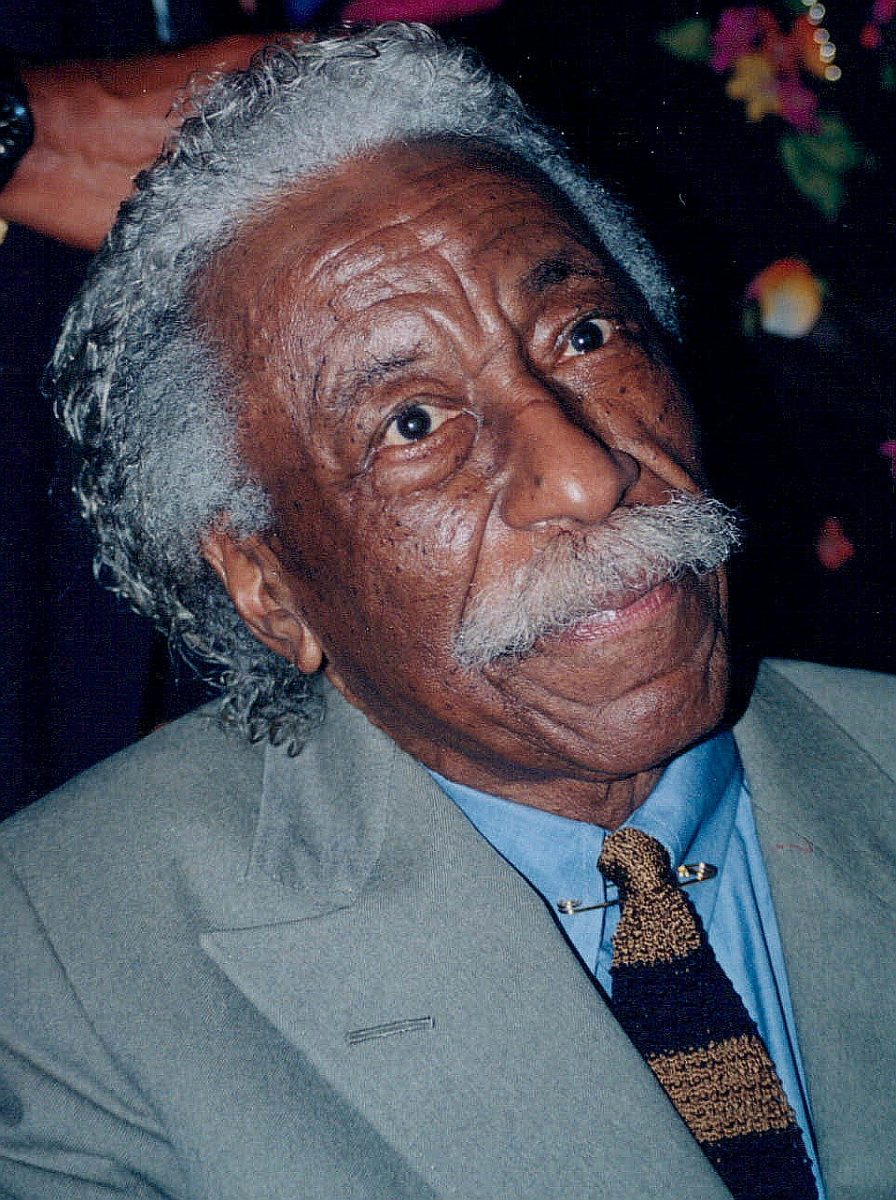 A lifelong artist and humanitarian, Gordon Parks was one of the most imminent photographers of the 20th century. For more than sixty years, he used photography to document culture and life, primarily in the United States. The themed areas for which Parks is best known center upon civil rights; class; fashion and style; socioeconomic status; race and urban life.
However, his talents, interests and skills extended beyond photography and they allowed him to develop into becoming a critically-acclaimed author, composer, filmmaker and painter. An example of this extension would be his film, The Learning Tree (1969). Based upon his semi-autobiographical novel that was published in 1963, this award-winning film was inspired by Parks' early life. Because he (wrote and) directed The Learning Tree, Gordon Parks became the first African-American person to direct a film for a major American motion picture studio; in this instance, Warner Bros-Seven Arts, Inc.!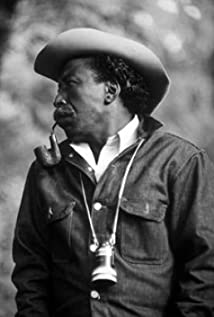 In 1989, the National Film Preservation Board (NFPB) created the National Film Registry in order to select films worthy of preservation. As per their literature, the NFPB annually selects "up to 25 culturally, historically or aesthetically significant films … with a mission to ensure the survival, conservation, and increased public availability of America's film heritage."
In the inaugural year of the NFR, The Learning Tree was selected for admission into this prestigious collection. To properly understand the immense significance of The Learning Tree, it should be noted that the other 24 films inducted into the National Film Registry for that year, "1989", included Casablanca, Citizen Kane, Gone with the Wind, Grapes of Wrath, High Noon, Mr. Smith Goes to Washington, Nanook of the North, On the Waterfront, Singing in the Rain, Some Like It Hot, Star Wars, Sunset Boulevard and The Wizard of Oz.
Gordon Parks, who was born in 1912 in Fort Scott, Kansas, was a member of the second generation of Exodusters. The Exodusters were African-Americans who, en masse, left areas in the South along the Mississippi River to settle in Kansas in 1879. Seeking better opportunities in life, the Exodusters represented the first mass migration of African-Americans after The Civil War. The Exodusters' hopes and efforts were passed down to following generations and Parks' poignantly conveys these in his own works, notably in The Learning Tree.
It was images of migrant workers featured in a magazine that sparked Gordon Parks' initial interest in photography. As a young man, he soon saved enough money to purchase a second-hand camera from a local pawnshop and taught himself how to operate it. Quickly becoming an accomplished autodidact, he was awarded the Julius Rosenwald Fellowship in 1942. This prestigious award led to other opportunities, including working in the photography departments of the Farm Security Administration (FSA) and the Office of War Information (OWI). While working at these two federal agencies, Parks developed his own unique style that rendered him to become one of the most recognizable, respected and revered photographers of his time. His compelling images, as per the foundation's website, permitted Parks to "break the color line in professional photography while he created remarkably expressive images that consistently explored the social and economic impact of poverty, racism and other forms of discrimination."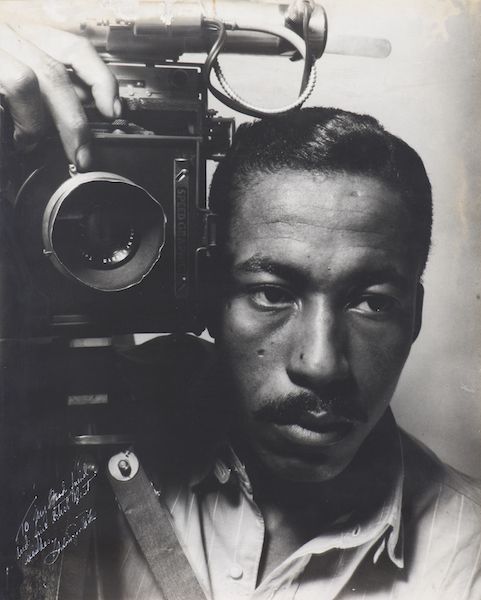 Upon leaving the OWI in 1944 to work on a photography documentary project for Standard Oil Company, Parks freelanced for Glamour and Ebony, a magazine targeted to African-Americans. It was at the latter publication where he continued to finesse his personal style of art. When his photo series of a gang leader in Harlem gained notoriety in 1948, he was soon hired by Life as its first African-American staff photographer and writer; he remained working there for twenty years.
This position at the magazine and his freelance work allowed him to become endeared to many famous people, including leaders, in varying fields that ranged from the arts and business to politics and sports. His powerful coverage of pivotal persons led to close friendships with greats such as Congressman Rev. Dr. Adam Clayton Powell, Jr., Malcolm X, Muhammad Ali and Stokely Carmichael/Kwame Ture. Many of his images, significantly American Gothic (1942) and Emerging Man (1952), are so indelible in the public's mind, as they "capture the essence of his activism and humanitarianism and have become iconic, defining their generation. They also helped rally support for the burgeoning civil rights movement, for which Parks himself was a tireless advocate as well as a documentarian", according to the foundation's site.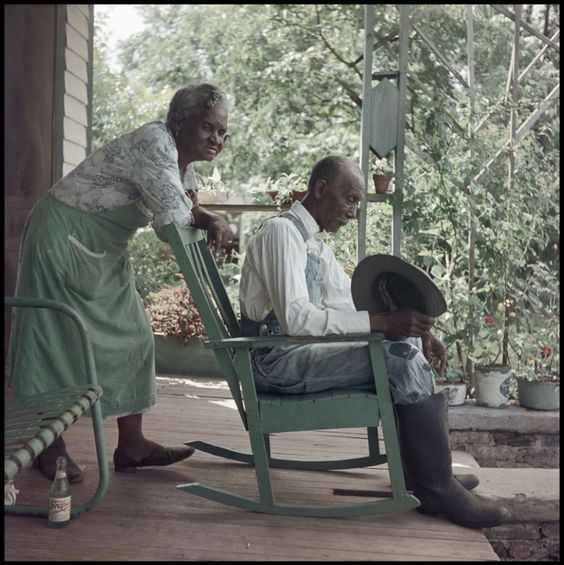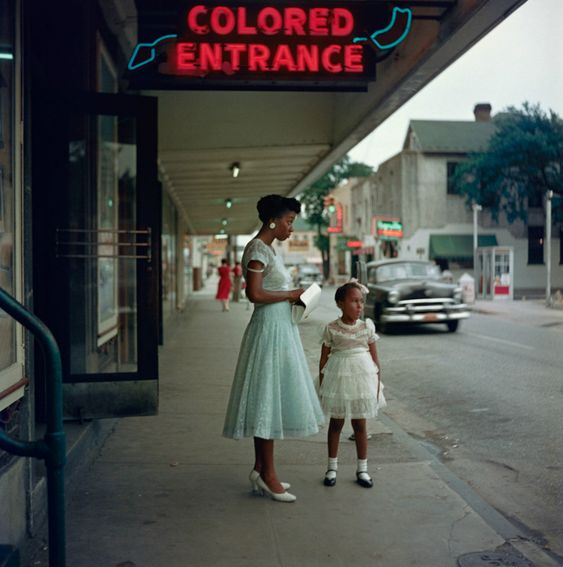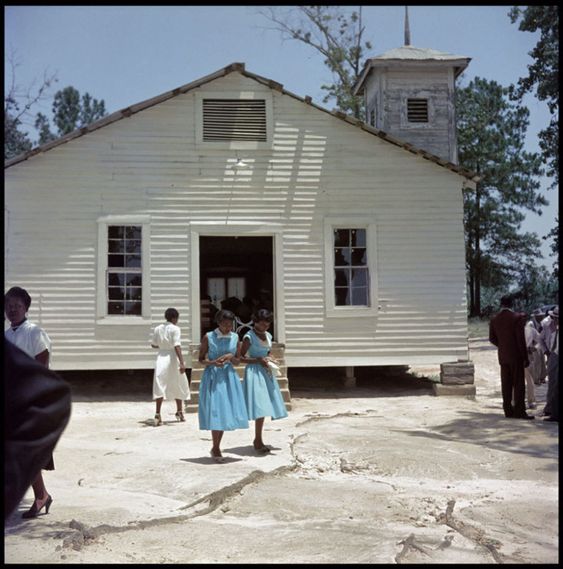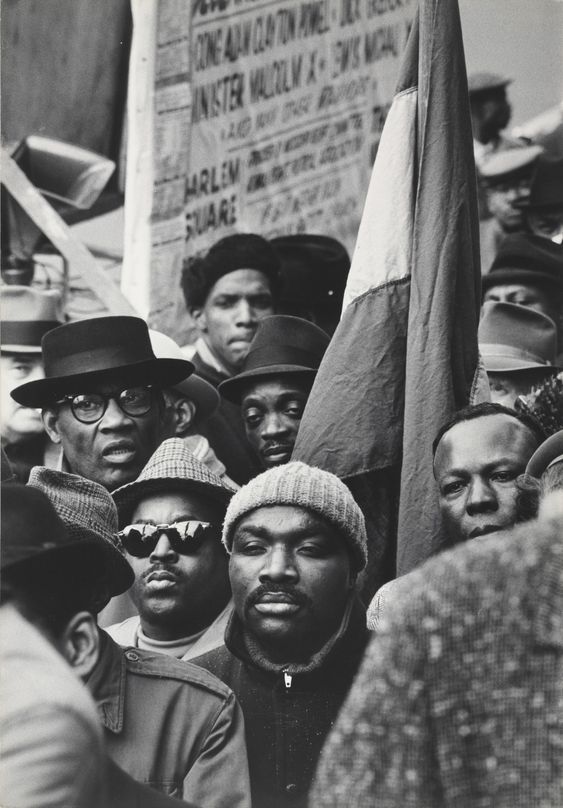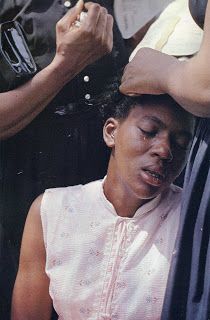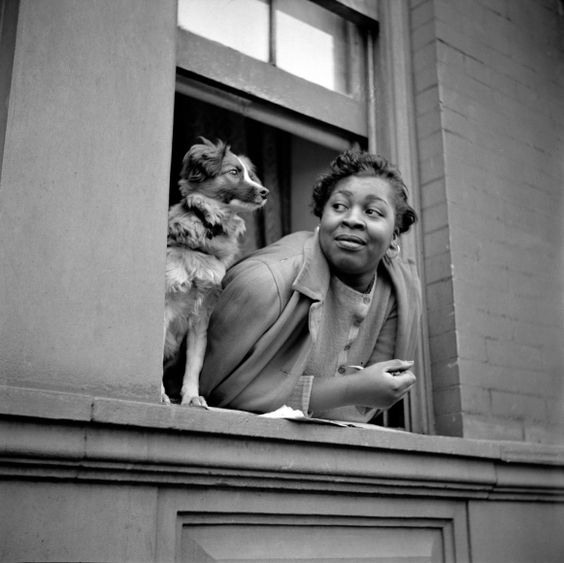 After the success of The Learning Tree, Gordon Parks went on to direct Shaft (1971), another box-office and groundbreaking success which spawned several sequels. Parks' other creations included novels, books of poetry, memoirs and several coffee-table books of his work. In 1989, he directed, produced and composed the music for Martin, a ballet created in tribute to Rev. Dr. Martin Luther King, Jr.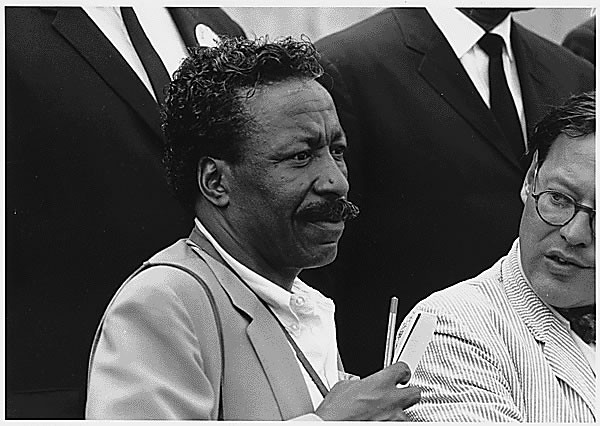 As he continued to evolve and excel, his works would be archived in institutions such as the Foundation; the Gordon Parks Museum in Fort Scott, Kansas; as well as the Library of Congress, the National Archives and the Smithsonian Institution, all located in Washington, D.C. His works are held in the permanent collections of esteemed cultural institutions such as the Art Institute of Chicago; the International Center of Photography, the Metropolitan Museum of Art and the Museum of Modern Art (MOMA), all of New York; and the Virginia Museum of Fine Arts in Richmond.
The recipient of countless accolades, including the National Medal of Arts (1988), Gordon Parks had been gifted more than 50 honorary doctorates.
As such, the Gordon Parks Foundation continues to honor the critical and massive work created by Parks. To meet his vision and aims, this institution has various modes of outreach, such as its own book prize; a library; opportunities for cultural fellowships; a gallery, physical and virtual, for exhibitions; and the GPF Awards Dinner and Auction Celebrating the Arts and Social Justice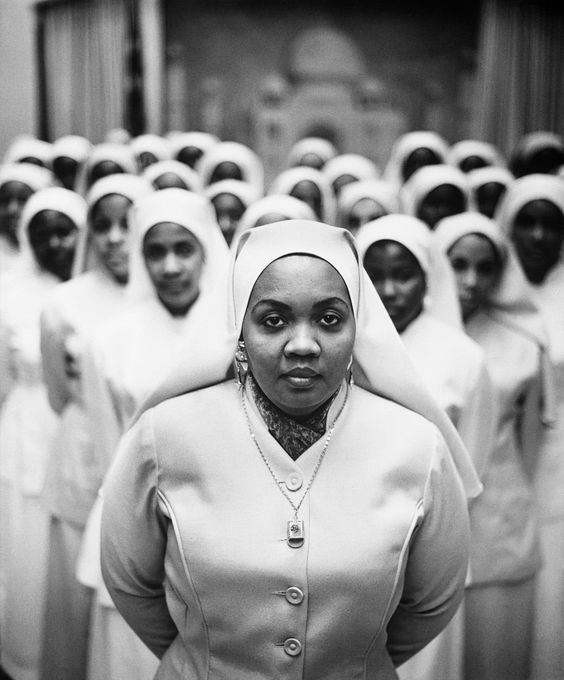 Recently, the Foundation partnered with Steidl, one of the most respected printers in global publishing, to establish the Gordon Parks Foundation/Steidl Book Prize. It is awarded to artists whose creations reflect and expound upon Parks' vibrant and enduring legacy. The prize culminates in the artist's work being showcased in its own Steidl publication and is awarded to current and/or mid-career artists. In the publication are previously unpublished work by the artist and texts by noted writers.
Also in collaboration with the premier printing company is the Steidl Bookculture Library. Gifted to the Foundation in 2020 to honor their joint relationship, the Library features works by numerous celebrated artists across genres, including William Eggleston, Bernice Abbott, Robert Frank and Dayanita Singh. It contains, as the Foundation states, "more than 3,000 Steidl art and photography books, essay books, the collection included out-of-print, one-of-a-kind, and limited-edition publications that are rarely seen or often inaccessible to scholars and the public. Steidl Bookculture offers an opportunity for the study of photobooks as multiples, including their concept, editing, book design, typography, paper, printing and binding." Because of its status, appointments for access to this esteemed library are required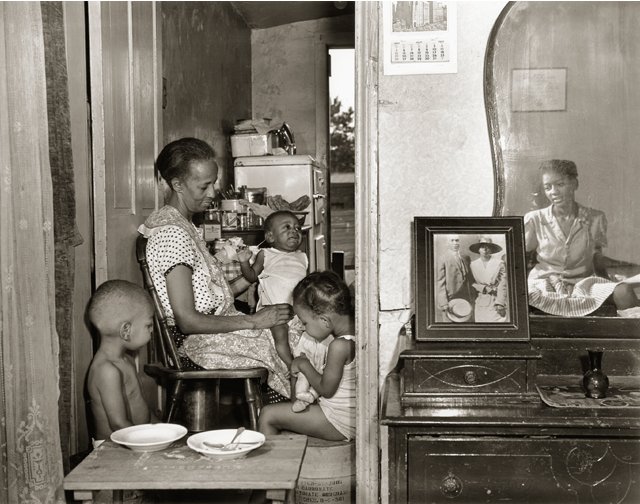 Fellowships are gifted to two artists, filmmakers, musicians and photographers annually to support development of new or ongoing projects. According to the Foundation's literature, these recipients' projects "explore themes of representation and social justice in historical dialogue with Parks' creative work and vision. During the fellowship period, fellows are awarded $20,000 to support their projects. They serve as ambassadors on behalf of the Foundation and promote the legacy of Gordon Parks, including participation in a wide range of Foundation initiatives and programs throughout the year, including a solo exhibition at the Gordon Parks Foundation Gallery."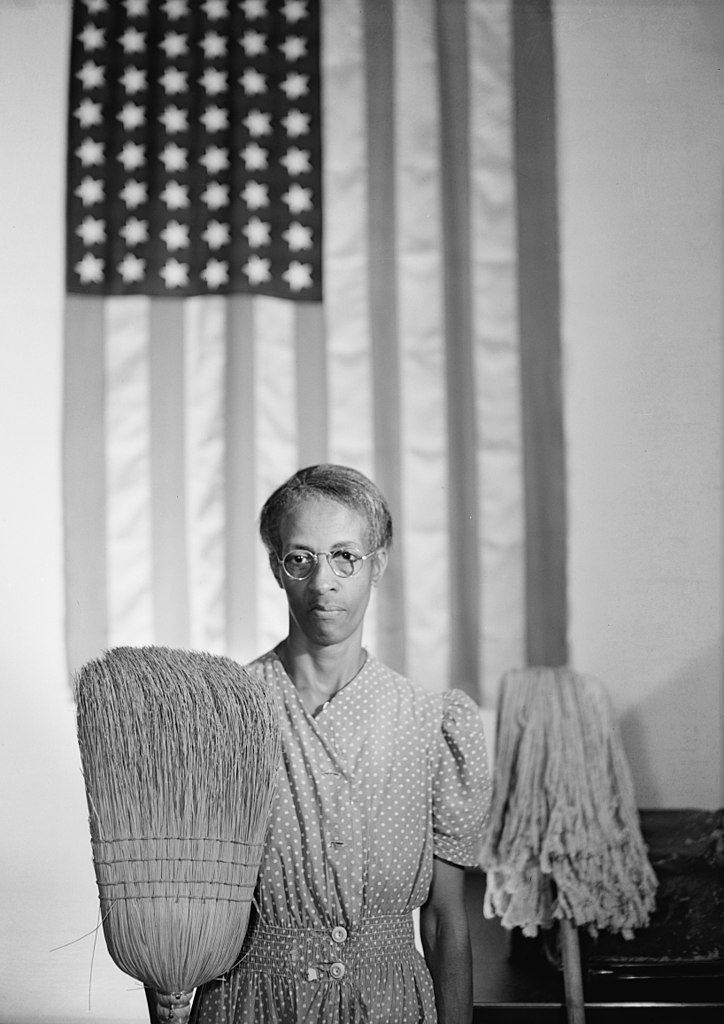 The Gordon Parks Foundation Gallery mounts exhibitions that further "the common search for a better life and a better world." Because Parks' work is a combination of diverse forms of creative arts, the Foundation "aims to investigate and celebrate the work of artists, musicians, writers, and curators who work with any variety of topics, practices, or mediums." By presenting exhibits and public programs throughout the year, the Gordon Parks Foundation Gallery is continuously active in community engagement, including discussions and social activism.
Images of Gordon Parks may also be accessed via Google Arts & Culture, a non-profit initiative that works with artists and cultural institutions worldwide to make available art and culture for all to experience. Its mission, as per its statement, is "to preserve and bring the world's art and culture online so it's accessible to anyone, anywhere." The Gordon Parks Foundation has been in partnership with Google Arts & Culture since 2014 in order to present exhibitions that have been curated from the Foundation's archives. Google's online exhibits include Gordon Parks and "Harlem Gang Leader"; Gordon Parks: A Harlem Family 1967; Gordon Parks: A Man Becomes Invisible; Gordon Parks: X Muhammad Ali; Gordon Parks: Fashion Photographer and Gordon Parks: Segregation Story.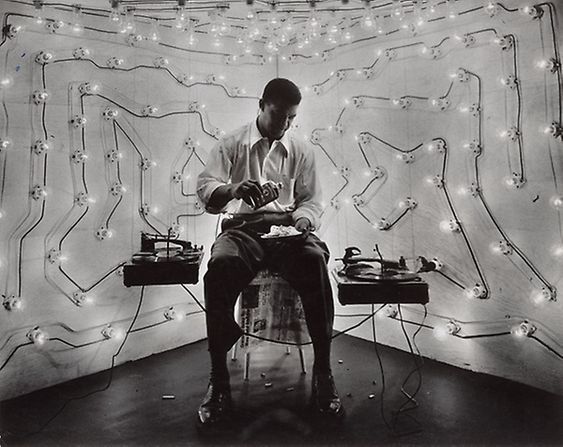 All of these further support the sentiment and wisdom of Gordon Parks, who expressed, "These images and words are a gathering of individuals, events, places, conflicts and dilemmas that confronted me as I shifted from course to course in pursuit in survival.  Some star-coloured, others, painted with rage, fall like rain in my memory.  They all simmer down to what I remember, forgot, and what, at last, I know."
For greater enlightenment...