Located in Baltimore, Maryland, The Frederick Douglass – Isaac Myers Maritime Park is a national heritage park that honors the contributions of African-Americans to maritime culture. Previously servicing as a shipyard, this maritime park interrogates, interprets and celebrates the myriad of developments Blacks made specifically to the city of Baltimore.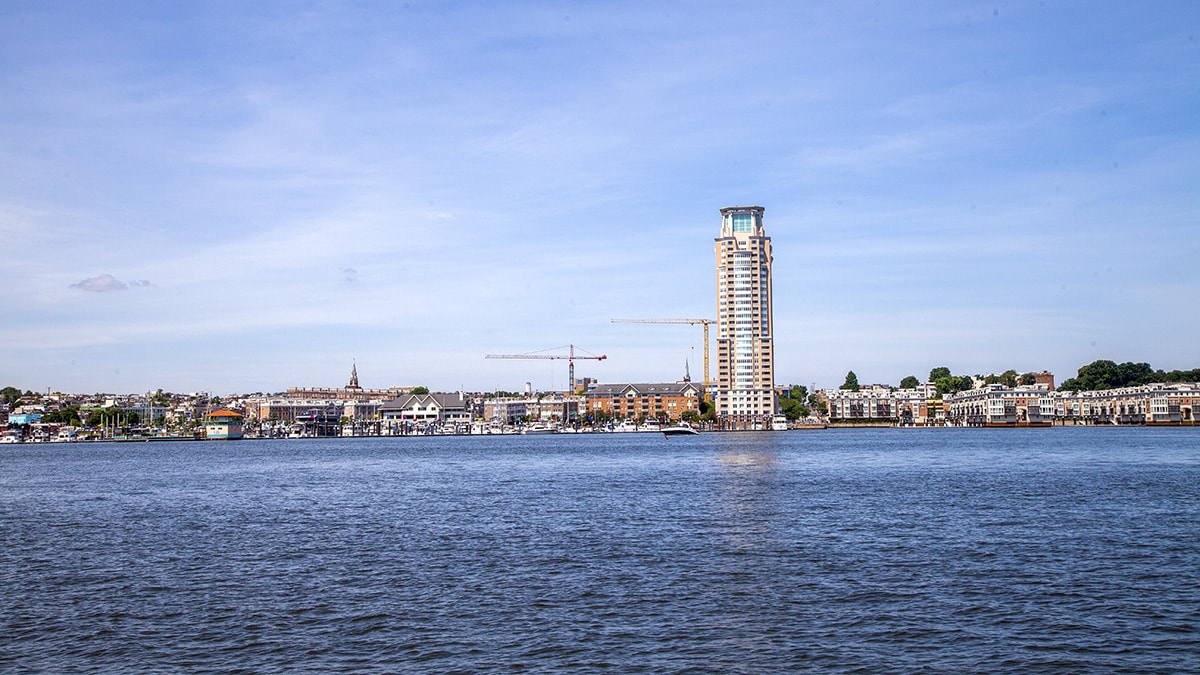 As one of the oldest industrial buildings located on the city's waterfront to still be utilized, the Frederick Douglass – Isaac Myers Maritime Park is also the headquarters and site of the Living Classrooms Foundation. Founded in 1985, this nonprofit foundation was created to meet the needs of those in the Baltimore and Washington D.C. areas in order to, as per the maritime park's website, "disrupt the cycle of poverty and make our community safe, stronger and healthier by meeting individuals where they are and building skills for life. Living Classrooms inspire children, youth and adults to achieve their potential through hands-on education, workforce development, health and wellness and violence prevention programming."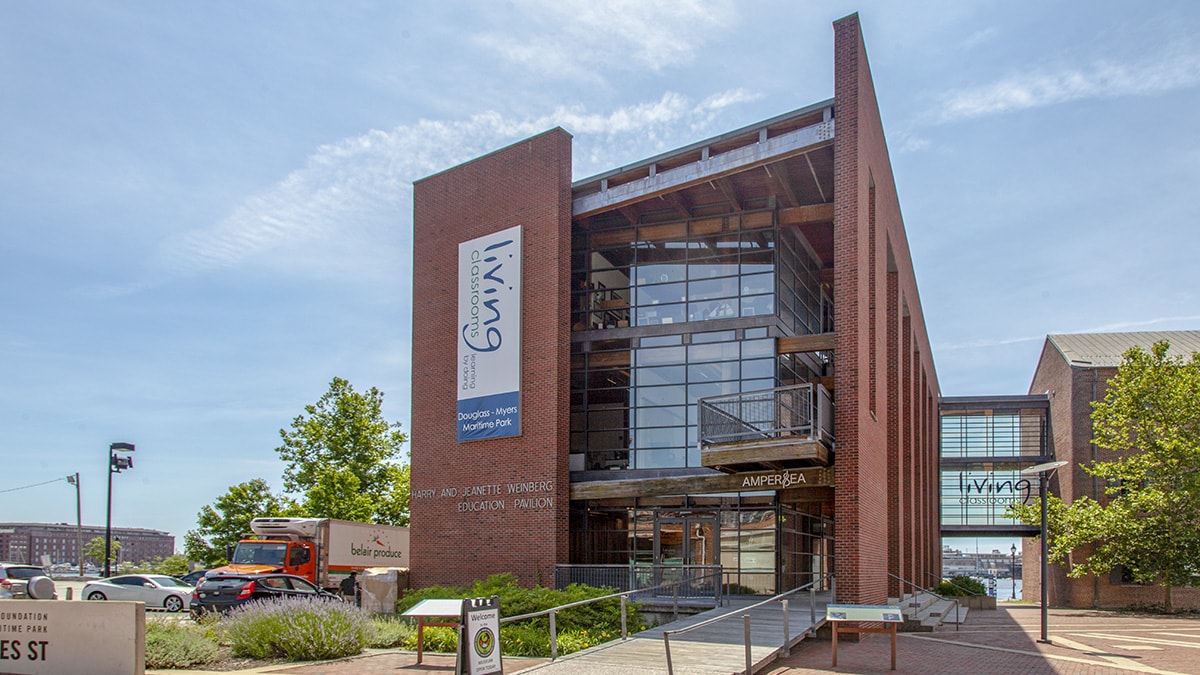 The maritime park is named in honor of Frederick Douglass and Isaac Myers. Douglass, who was born in Maryland, a slave-holding state of America, worked as a laborer in the Baltimore shipyards. He became one of the greatest intellectuals, orators and activists of the 19th century. He advisied presidents and was the first African American citizen to be given political appointments, including serving as the United States' minister resident andconsul-general to the Republic of Haiti and Charge d'Affaires for Santo Domingo in 1889, within the United States government.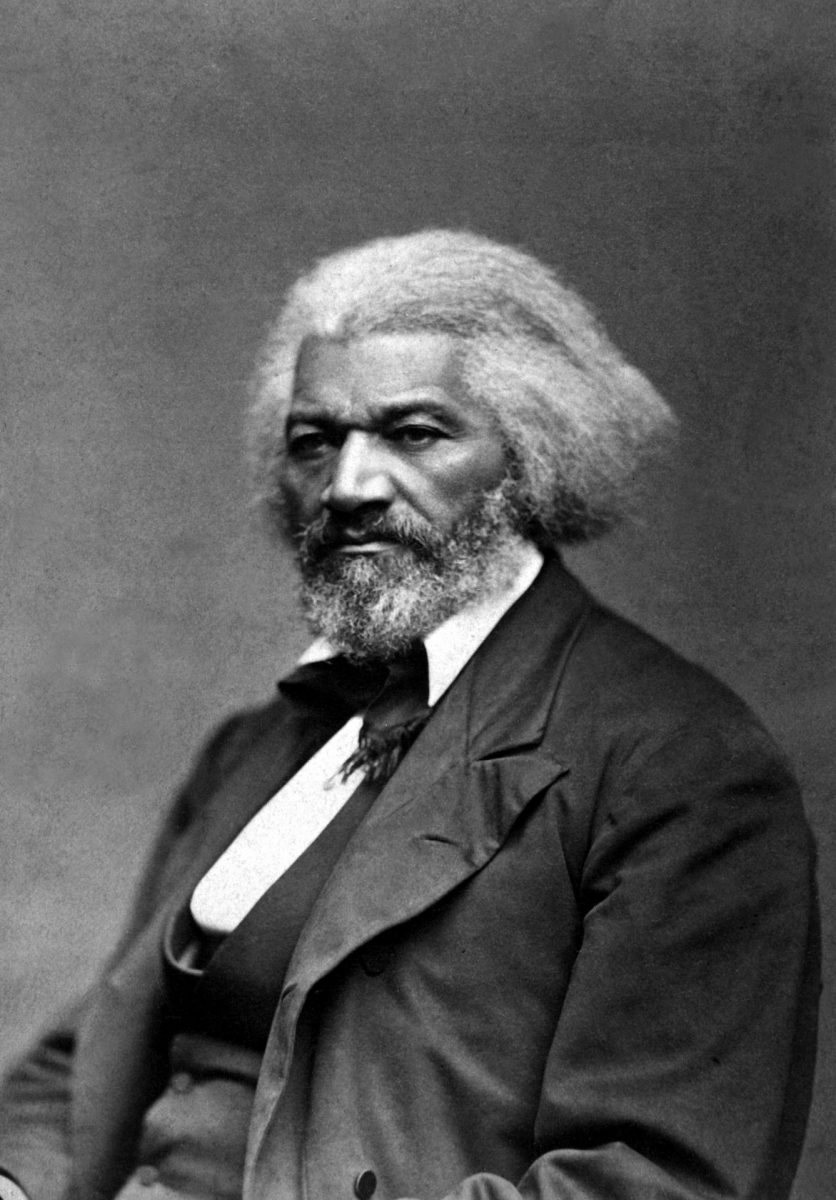 Isaac Myers, though born in Baltimore, was a free Black who was one of the first African-American trade unionists and labor leaders in the United States. His work, centered upon the maritime industry, included acting as a supervisor of one of the largest shipyards in Baltimore. He also worked as a shipping clerk and chief porter for a wholesale grocery firm, which greatly influenced his experience in becoming a co-operative grocery organizer. However, it is his work as a caulker that would lead to groundbreaking steps for greater Black autonomy and power within the labor industry.
During Reconstruction, White employers and workers led strikes and protested at Black workers being employed, i.e., having to be paid, instead of being enslaved where Blacks were forced to labor, even in the deadliest of conditions, for free. In 1865, throughout the Maryland region, these discriminatory actions impacted over one thousand Black men who worked as caulkers, causing them to lose their jobs.
Isaac Myers devised a solution that would provide the Black caulkers with employment: as "colored mechanics", they all would pool their resources to form the Chesapeake Marine Railway and Dry Dock Company, a co-operative shipyard and railway. In 1866, the co-operative shipyard opened and it employed three hundred Black workers.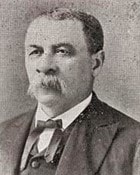 Two years later, Myers helped establish the Colored Caulkers Trade Union Society and was elected as its president. Although the National Labor Union, an all-White union, would reach out to them to attend their national conference the following year, the Black workers still were barred from membership to the union. Blacks decided to form their own union and in 1869, the Colored National Labor Union was founded and Myers served as its first president; Frederick Douglass would succeed Myers in 1872.
Visitors to the Frederick Douglass – Isaac Myers Maritime Park will not only learn in great detail about the lives of both Douglass and Myers, but about the African-American community of Baltimore during the 1800s. They will learn of the immense power and influence that institutions in the Black community, such as the Black Church, held, as it most often was the epicenter for economic, educational and political advancement.
Guests will learn, as per the park's website, "how African Americans worked on land to create a vital experience for those on water" and how Baltimore "developed around the maritime trades. At one point, there were almost 20 shipyards in Fells Point … (that) employed thousands of people and this site explores and offers information about the only African-American owned and operated shipyard in the United States."
While a person can take a self-guided tour, one of the wonderful aspects about Frederick Douglass – Isaac Myers Maritime Park being a Living Classrooms site is their partnership with the Baltimore National Heritage Area. The Baltimore National Heritage Area, as stated on their site, is "one of the 13 certified heritage areas in Maryland and one of 49 Congressionally-designated national heritage areas across the country … (that) works to accomplish its mission through a variety of products and programs, including hosting guided walking tours, developing new heritage tourism products and providing grants that encourage tourism and historic preservation." In their collaboration with the maritime park, the heritage area provides Urban Rangers as the exclusive guided tour provider if you have a group of ten or more.
Also available onsite at the museum is the Bearman Gallery. Situated on the third floor, the gallery showcases local artists whose work are of various styles and diverse mediums. The art exhibited in this gallery is available for purchase, with an allotment of all sales gifted to the museum for support. As such, the Bearman Gallery contains artwork on a rotation basis.
Finally, because of its location on the waterfront, the Frederick Douglass – Isaac Myers Maritime Park provides a beautiful site for special occasions, from parties to weddings.