The Frankie Manning Foundation was founded to honor the work, life and legacy of Frankie Manning (1914-2009). A dancer, choreographer and innovator, he perhaps was the best known representative of the Lindy Hop, a highly energetic dance! Performing with the dance group, Whitey's Lindy Hoppers, during the 1930s and 1940s, Manning helped further popularize the frenetic dance throughout the world.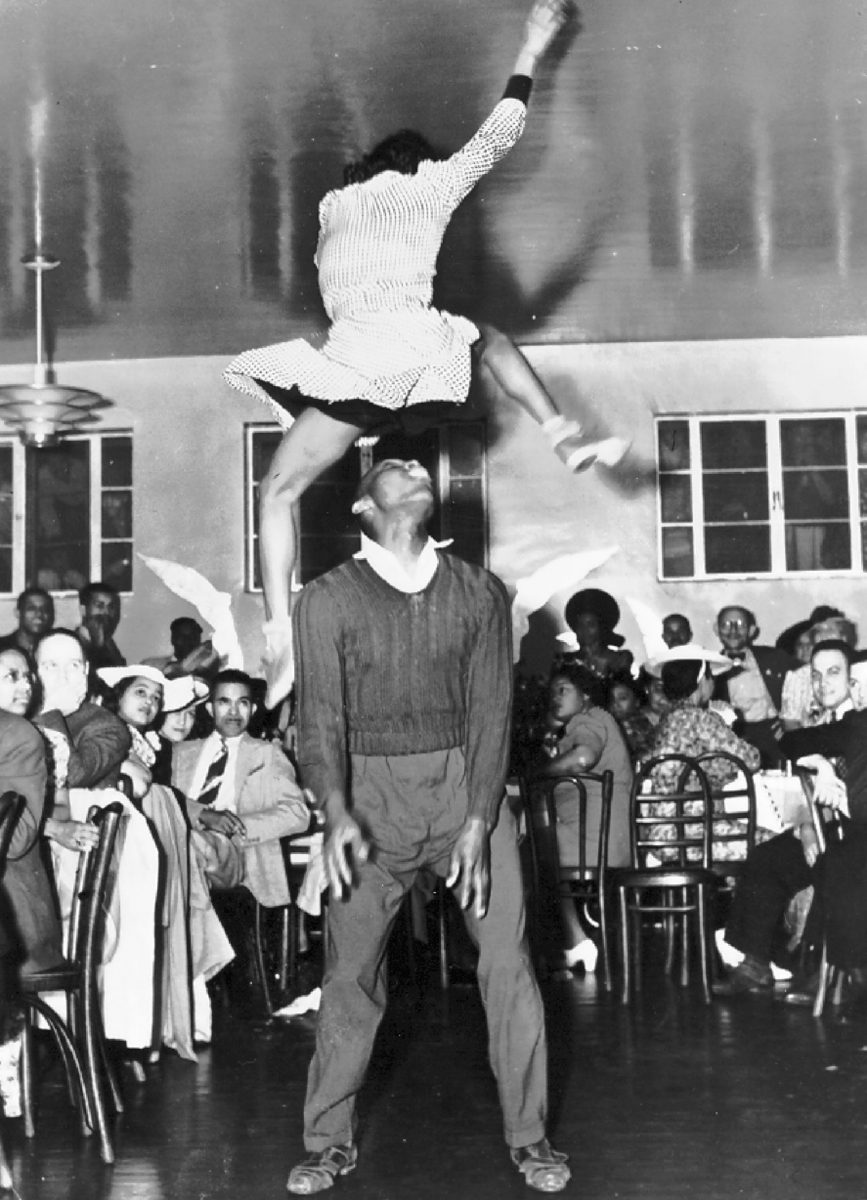 When the swing dance movement was revived during the 1980s, Frankie Manning was integral to teaching the authentic movements and rhythms of the Lindy Hop to new generations. His mastery, charming persona and passion for the dance and its accompanying upbeat, big band swing sounds allowed him to teach and inspire thousands globally.
Headquartered in New York City and Houston, this foundation is, according to its website, a "restricted funds project of the Houston Swing Dance Society (HSDS), a 501 (c)3 non-profit public charity". Its vision is both to educate others about Frankie Manning and his peers who originated the Lindy Hop at the Savoy Ballroom in Harlem and internationally share the history of precision and creativity of this unique dance across any and all social barriers.
The mission of the organization is "to carry on the work and the spirit of Frankie Manning in spreading the joy of Lindy Hop, danced to big band swing music, throughout the world." In order to meet these aims, the Foundation, according to its site, does the following:
Enable youths and adults to attend important Lindy Hop events
Facilitate learning experiences for both the dance and its history
Encourage networking/helping new communities build supportive networks
Work towards making Frankie's memorabilia available to support research
Support and publicize effective media representations
The Foundation's outreach includes programming, opportunities for scholarship to become an Ambassador of Lindy Hop, the Frankie Quilt, Frankie Month celebrations and the Black Lindy Hoppers Fund. The organization has specific foci on children and youth, new regions across the world and especially the African-American community, who is presently underrepresented in this dance form. This is ironic, considering it was created by African-Americans.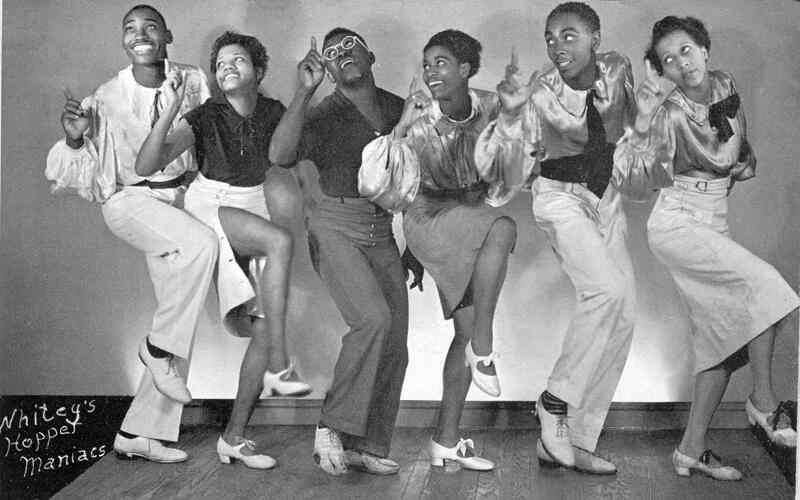 In order to counter this dearth, the Black Lindy Hoppers were created. The Frankie Manning Foundation actively supports the Black Lindy Hoppers. According to the Black Lindy Hoppers site, the Foundation offers various forms of "assistance to established and developing dancers, musicians, researchers and community builders endeavoring to be of greater service to community members of African and African Diasporic heritage."
The primary reason for the Foundation's support is due to its acknowledgement of the various obstacles, including administrative, financial and professional, Black dancers experience and its attempt to ameliorate and/or remove these obstacles. This is especially critical in order to make possible and increase Black dancer involvement, preservation and promotion of the Lindy Hop as well as jazz dance legacy across generations of African Americans. By providing this support, which involves residencies, mentorship and community building programming, the Black Lindy Hoppers "aim to galvanize the cultural core of Lindy Hop and re-center the gaze and presence of the African and African Diasporic community towards this phenomenal cultural artifact."
Building upon the values of Frankie Manning and those at the Savoy Ballroom, the Foundation promotes mutual respect, unity, fun, appreciation of the Lindy Hop, jazz as well as swing music and their creations. It values appreciation, invitation, inclusion and collaboration of people of all ages and different backgrounds to become involved with the dance and music while simultaneously paying homage to the African-American culture from which it originated and became popular. One way to develop these values was the creation of the Ambassador program.
Known as "The Ambassador of Lindy Hop", Frankie Manning accomplished a great deal in his life. The Ambassador Scholarship Fund was created to develop new Ambassadors of Lindy Hop who will share the historic exciting dance to broader audiences worldwide, especially African-American communities in the United States. The Ambassadors will lead in the design of new Lindy Hop communities. To learn more of Frankie Manning and several Ambassadors, Google Arts & Culture has curated, thus far, five virtual exhibits: Frankie Manning, Ambassador Samuel Coleman, Ambassador Joshua McLean, Ambassador Weiming Zeng, and Ambassador Itay Skutelsky.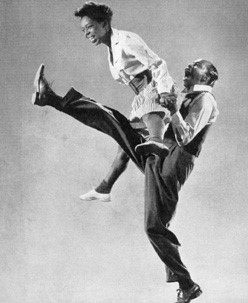 In order to be highly effective as an Ambassador, certain traits, including having initiative and positive leadership, are essential to personal and collective success. Available to assist these persons who desire to represent the Frankie Manning Foundation in this role are Herräng Dance Camp Ambassador Scholarships. Held annually for five weeks from late June through July in Sweden, this is the largest annual dance camp dedicated to the instruction and performance on the Lindy Hop as well as boogie woogie, jazz, tap dance and balboa.
Those eligible for application must be an individual who may not have access to educational and/or financial resources to realize their dance potential. This person has to have either strong ties to African-American communities within the States; represent a new area where the Lindy Hop is in the early stages of being adopted and developed; or be a young adult who participated in the Foundation's youth programs. However, all Herräng participants must be at least 21 years old. The scholarships generally include round-trip transportation; general room and board; and participation in full classroom and dance activities in the camp. According to the Foundation, requirements for consideration include:
Display a passion for Lindy Hop
Demonstrate an unwavering desire for excellence; to learn and grow as a Lindy Hopper
Exhibit outstanding leadership abilities within the community with a special focus on outreach to newcomers to the Lindy Hop community
Are Driven to perpetuate Lindy Hop by spreading their own knowledge and inspiring others with their passion
Value the historic authenticity of Lindy Hop dancing and music and are driven to perpetuate Lindy Hop culture by spreading their own knowledge and inspiring others
Embrace the close relationship between the music and the dance
Believe in maintaining a true community among dancers based on mutual respect and a cooperative spirit
Two other means that the vision of Frankie Manning has been carried out are the memorial quilt and celebration of his birthday. Designed and constructed by Jen Pringle, this quilt is constructed from commemorative t-shirts that Manning collected during his travels in teaching the Lindy Hop from 1985 until 2009, when he passed. The Frankie Manning Quilt is owned by Lana Turner, a benefactor of the Foundation and Harlemite.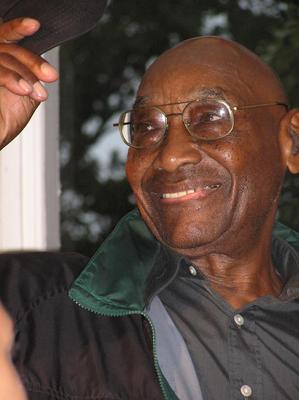 Finally, those who really want to celebrate Frankie Manning's life, honor him during the entire month of May. Those who share in Manning's vision and positive energy know that the 26th, his birthday, is not long enough to truly honor the spirit, teachings, performances and outreach of such an icon. Ideas that the Foundation suggests that persons can incorporate to celebrate Manning are:
Tell people about Frankie Manning and the history and origins of Lindy Hop
Share Frankie videos and stories
Party like Frankie! Throw a swingin' birthday party or a lindy Hop dance that Frankie would have enjoyed
Play the music of the Savoy Ballroom and the big bands of the swing era
Hold Frankie Manning inspired dance classes and
Emphasize Frankie's values in your community
Read Frankie's autobiography, Frankie Manning: Ambassador of Lindy Hop
Raise funds so that the Frankie Manning Foundation can continue Frankie's mission
Use #FrankieMonth when sharing your plans on social media
To learn more about the amazing Frankie Manning Foundation, please feel free to contact it: @ frankiemanningfoundation.org
For greater enlightenment...