"She was a no-nonsense kind of woman but at the same time a caring woman … She taught you that you could be a woman and an African American and succeed regardless of the obstacles before you."
~ Dawnna Dukes, Texas state representative in the Austin American-Statesman
In St. John Colony of Dale, Texas, Azie Taylor was born to Fleta Hazel Taylor on February 1, 1936. As an adult, Azie shared during a speech at college in South Carolina that she never knew who her father was and that her mother was deaf and mute. Because of these factors, Azie was primarily reared by her maternal grandparents on their farm.
A bright, industrious and ambitious child, she shined in primary school. She then attended the Texas Blind, Deaf and Orphan School in Austin for secondary school. The reasons for this were because there were no high schools for African-Americans in her community and she was permitted to attend this charity-sponsored institution because of her mother's conditions. There, Azie continued to excel, graduating in 1952 at only sixteen years old.
Azie Taylor remained in Austin, matriculating Huston-Tillotson College, a historically-Black, private institution of higher learning. In 1956, she graduated with her Bachelor of Science degree in commercial education. Desiring to further advance herself, she applied for graduate school at the University of Texas. However, she was refused admittance because it was alleged that she needed more undergraduate classes the university would accept. When Taylor applied for admittance to supplement her degree to meet the University of Texas' requirements, she was denied admittance due to its discriminatory racist practice of barring African-Americans.
However, this did not deter her from wanting to be more. As Azie Taylor was known to say, "Nothing has to remain the way it is if that's not the way a person wants it to be." She first taught in a state-sponsored school for delinquent girls and then worked as the assistant to President Dr. John Jarvis Seabrook at her alma mater. In 1958, she accepted an administrative assistant position with the Texas branch of the American Federation of Labor and Congress of Industrious Organizations (AFL-CIO). Its only Black member, she held this position for three years.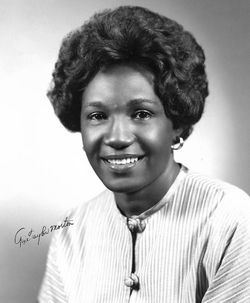 In 1961, Taylor moved to Washington, D.C. when that branch's union president, Jerry Holleman, accepted to serve as Assistant Secretary of Labor. Her new position was administrative assistant and community relations specialist for the Committee on Equal Employment Opportunity, which had been created by an executive order of President John F. Kennedy. After this, she transitioned to work as a conciliator and complaint investigator for the U.S. Equal Employment Opportunity Commission, which had been created under the Civil Rights Act of 1964.
While her professional life was progressing, so was her personal life. She and James Homer Morton began courting and were married on May 29, 1965. They were blessed with two daughters, Virgie and Stacy.
For more than a decade, she continued to work in various capacities with different departments within the federal government. As the profile on Azie Taylor Morton at the Horatio Alger Organization website shares, she worked as "staff assistant to the U.S. House of Representatives Committee on the District of Columbia. Politically active, Morton was special assistant to the chairman of the Democratic National Committee from 1971 to 1976." Her activity with the Democratic Party also included being the deputy convention manager for its national convention in 1976 and a member of the Democratic National Committee's Compliance Review Commission in 1975 and 1976.
Azie Taylor Morton made history on September 12, 1977 when President Jimmy Carter appointed her as the 36th Treasurer of the United States … she was the first African-American to hold this high-ranking, federal position!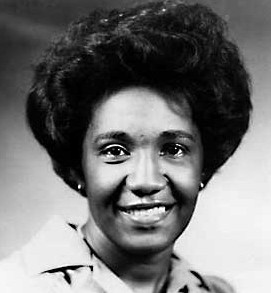 In this role, Taylor Morton was responsible for more than just the receipt and custody of government funds. According to the U.S. Department of the Treasury, the Treasurer of the United States "has direct oversight over the U.S. Mint, the Bureau of Engraving and Printing and Fort Knox and is a key liaison with the Federal Reserve. In addition, the Treasurer serves as a senior advisor to the Secretary in the areas of community development and public engagement." The signature of Azie Taylor Morton was printed on U.S. currency during her tenure, which lasted until January 20, 1981.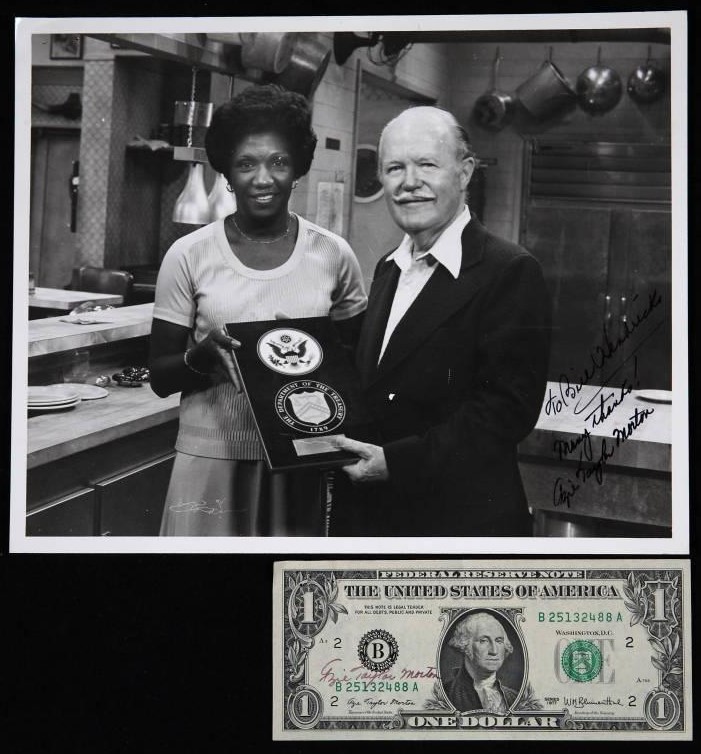 Her career in government also included working on an international level. According to the biography of her at the website of the Texas State Historical Association, Azie Taylor Morton "was an observer for presidential elections in Haiti, Senegal, and the Dominican Republic and was a representative to the first African/African American Conference held in Africa. Morton was part of the American delegation sent to Rome for the enthronement of Pope John Paul II and chaired a People to People Mission to China and the Soviet Union."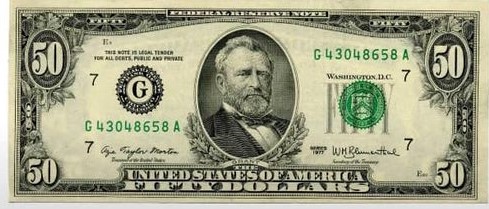 When her tenure in the federal government ended, she worked in an investment firm until she moved back to Austin during the 1990s. There, she held various positions including as president of Exeter Capital Asset Management Company and co-owner and operator of the independent Ram Bookstore, which serviced students at Huston-Tillotson.
A strong proponent of community development and advancement, Azie Taylor Morton served on a number of businesses' boards of directors. These businesses, according to the Texas State Historical Association, included HIV-VAC, a Nevada corporation involved in HIV research; the Austin-based Schlotzsky's Deli; Wendy's Hamburgers; and Citizens Funds, a mutual funds company where she served from 1991 to 2001, including five years as board chair. Among the nonprofit boards were St. Edward's University in Austin; the nonpartisan National Democratic Institute that worked to strengthen democratic institutions worldwide; and the Austin Children's Museum." Additionally, from 1999 to 2001, Taylor Morton served on the Austin Housing Authority Board of Commissioners (HACA).
Sadly, on December 7, 2003, Azie Taylor Morton passed away from complications due to the massive stroke she suffered the day before at her home in Bastrop County. She was sixty-seven years old. Her husband, James Homer, passed away earlier that year in January.
The impact and legacy of Azie Taylor Morton are powerful. For her dedicated service to the HACA, it created the Azie Morton Scholarship Fund to assist low-income students matriculating Hutson-Tillotson College. Reflecting on Azie Taylor Morton, the biography featured on JRank Articles emphasizes, "Through this scholarship, Morton will be remembered as a person who worked across racial, religious, and ethnic lines, and loved working with young people. In the Austin American-Statesman newspaper, Lavon Marshall, friend and colleague of Morton, said, 'She tried to share with them her hardships growing up and tried to encourage them to do better'."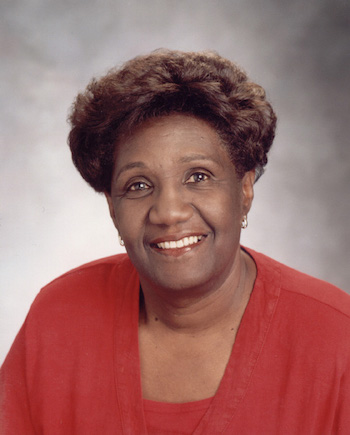 In salute to her immense contributions to the United States and society, Robert E. Lee Road in Austin, Texas was appropriately renamed "Azie Morton Road" in her honor.
You have to earn your success and put forth maximum effort to achieve it … It is my hope that the day will come when individuals elected or appointed to public office will be described by their qualifications and character, with no indication of gender, color, national origin, or religion. When such a day arrives, the United States will have achieved true maturity as a nation."
~ Azie Taylor Morton