"Dr. Canady is a true pioneer who has devoted her distinguished career to caring for underprivileged children and breaking barriers that stymie access to healthcare. Her commitment, perseverance and exemplary service to her community are a true inspiration to the field of neurosurgery."
~ Sharona Ben-Haim, MD, assistant professor of Neurosurgery at the University of California, San Diego
Alexa Irene Canady was born on November 7, 1950 in Lansing, Michigan.  Her parents were professionals; her father, Dr. Clinton Canady, Jr. worked as a dentist and her mother, Elizabeth Canady (née Golden) was a professional educator and national president of Delta Sigma Theta, Inc., a Black sorority.  Graduates of Fisk University and civil rights activists, they married on Elizabeth's nineteenth birthday.  Early in their marriage, Clinton served in World War II and after, graduated from Meharry Medical College.  Elizabeth would be the first African-American elected to the Lansing Board of Education.
The Canady couple strongly and lovingly instilled in Alexa and her younger brother, the values of being educated and industrious so she worked diligently. Reared outside of Lansing, the Canady children were the only African-American students in their school environments. Alexa often faced obstacles of racism and sexism that hindered her advancement. There are even accounts of educators sabotaging her learning and accomplishments, including one who regularly switched Canady's exceptional work with that of a low-achieving student. However, Alexa was powerfully encouraged by her parents, especially her mother, to continue to excel. Nominated as a National Achievement Scholar in 1967, she graduated with honors from high school.
Matriculating the University of Michigan, Alexa Canady selected to major in mathematics and became a member of Delta Sigma Theta, like her mother. However, she soon experienced the same struggles as those during her earlier school years. The stress of facing these obstacles were so severe, she considered dropping out because, according to her biography profiled on Changing the Face of Medicine website, "I had a crisis of confidence."
However, after her junior year, she attended a university summer program for minority students where she worked in the genetics laboratory of Dr. Art Bloom. She also attended a clinic on genetic counseling. After this experience, she "fell in love with medicine", according to the aforementioned website. On it, Canady credits Bloom as one of her mentors who "opened my eyes to the joy of life."
Remaining enrolled, Canady changed her major to zoology and graduated with a Bachelor of Science from the University of Michigan in 1971. Receiving minority fellowships based significantly on her academic work, she entered the University of Michigan Medical School, where she graduated cum laude, earning her M.D. in 1975. All too often, Alexa Canady was underestimated and discouraged. However, she remained inspired to continue on her path in medicine.
She initially studied internal medicine. Some of her professors attempted to dissuade her because she was an African-American woman but fortunately, her advisors supported her. After her first two years, she elected to switch her focus and began to study neurosurgery. Canady delved into this specialty and her active involvement extended to attending conferences and networking. In 1975, she ultimately received an internship at Yale-New Haven Hospital. She was the first Black and first female accepted into this prestigious program.
The same obstacles of racism and sexism challenged her. There is one instance, featured on the Changing the Face of Medicine site that Canady recalled. She relayed, "As a young Black woman completing her surgical internship at Yale-New Haven Hospital in 1975, on her first day of residency, [I] was tending to [my] patients when one of the hospital's top administrators passed through the ward. As he went by, [I] heard him say, 'Oh, you must be our new equal-opportunity package.'"
After completing her residency in New Haven, Connecticut, Canady re-located to Minneapolis to study at the University of Minnesota. There she became a resident within the university's department of neurosurgery. This position, attained in 1976, made Alexa Canady the first African-American, female neurosurgery resident in the United States. Her residency would last five years.
It is her mentor, Dr. Shelby Chou, in this residency who Canady praises for his guidance. According to the medical website biography, she assured, "He was a joy to observe his intelligence, logic, and surgical skill."
Her specialization was pediatric neurosurgery and her decision for this specialty was because she loved working with children. In 1981, she trained at the Children's Hospital of Philadelphia in Pennsylvania. She worked there for one year, where she was ranked by her peers as one of the hospital's top residents. Successfully completing her training, in 1981, Alexa Canady became the first African-American, female neurosurgeon in the United States!
After completing her training, Canady returned to her home state to work at Henry Ford Hospital and then Children's Hospital of Michigan, both located in Detroit. Eight years after becoming the first African-American, female neurosurgery resident in the United States and three years after becoming the first African-American, female neurosurgeon in the United States, in 1984, Alexa Canady became the first African-American female to be certified by the American Board of Neurological Surgery!
At the latter medical institution, Alexa Canady, only thirty-six years old, was promoted to chief of neurosurgery in 1987. She held this position until her retirement in 2001. According to her biography featured on the American Association of Neurological Surgeons (AANS) website, she was "charged with the development of a pediatric neurosurgical service line." A patient-centered neurosurgeon, Canady treated patients whose injuries ranged from life-threatening illnesses and childhood diseases to gunshot wounds and brain trauma. Her areas of expertise included brain tumors, congenital spinal abnormalities and hydrocephalus. Highly committed and personable, Canady formed a close bond with her patients and their loved ones. She was even known to engage her young patients in playing games to inspire them in their trying times!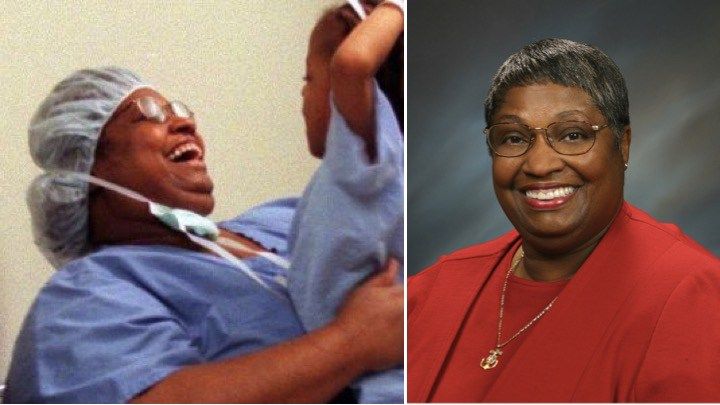 The year after becoming the chief of neurosurgery, another important act occurred that changed her life. In 1988, Alexa Canady married George Davis, a recruiter for the United States Navy.
Her work was essential, as Detroit was fraught with rampant racial discrimination and poverty, drastically impacting many children. In fact, at that time, almost fifty percent of children under the age of eighteen years old lived below the poverty line. Alexa Canady's extensive work in healthcare involving the hospital and the city was immeasurable. According to the AANS site, over the next decade and one-half after becoming chief of neurosurgery, "Dr. Canady dedicated herself tirelessly to the development of an organized and well-developed pediatric neurosurgical program with the aim of offering the highest level of care to the children of the Detroit community. She is passionate about providing all patients access to excellent care, regardless of their means. Her approach is patient-centered, with a focus on providing care and resources to empower her patients and their families. She steadily raised money through fundraisers and by recruiting the support of charity organizations and, under her leadership, the division made food and monetary donations to financially disadvantaged patients. To inspire patients, she started support groups and was industrious in her advocacy for their needs to the broader community."
She continued to excel in learning, researching and practicing in her field. While still leading at the hospital, Alexa Canady also taught at Wayne State University. Her research ultimately led to the creation of an antisiphon shunt to assist in treating hydrocephalus.
After retiring from Children's Hospital of Michigan, Alexa Canady and her husband, also retired, moved to Pensacola, Florida. However, she soon discovered the community in which she lived lacked pediatric neurosurgeons. She joined came out of retirement and resumed her critical and life-saving work. Until 2012, she acted part-time as a consultant and neurosurgeon at Sacred Heart Hospital.
In her thirty-plus year of practicing neurosurgery, Alexa Canady has aided many, from patients and their families to mentees and other physicians and medical scholars. The recipient of numerous accolades, she was named "Teacher of the Year" by the Children's Hospital of Michigan in 1984 and received a Candace Award from the National Coalition of 100 Black Women two years later. In 1989, she was inducted into the Michigan's Women's Hall of Fame and in 1994, she was given the Distinguished Service Award from Wayne State University, where she formerly taught.
A member of the Congress of Neurological Surgeons, the American Association of Neurological Surgeons, the Society of Pediatric Neurosurgery, and the American College of Neurosurgery, Alexa Canady was given the American Medical Women's Association President's Award in 1993.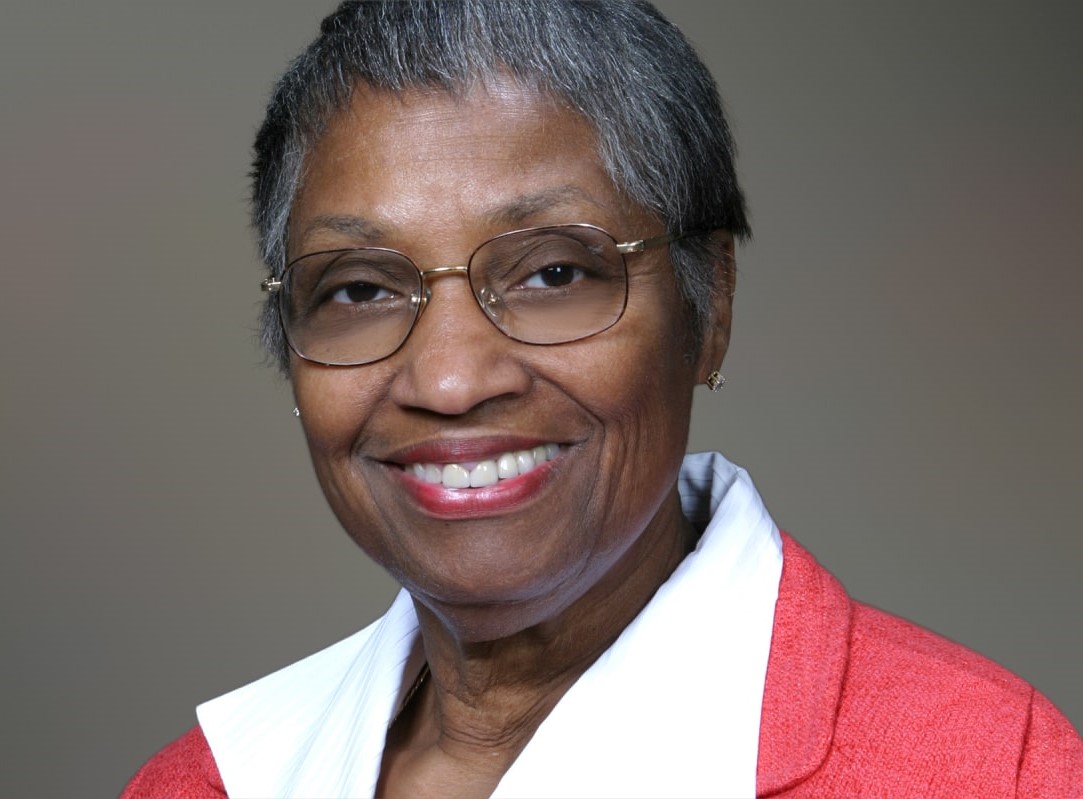 She holds three honorary degrees: a Doctorate of Humane Letters from the University of Detroit-Mercy in 1997 and Roosevelt University in 2014, and a Doctor of Science from the University of Southern Connecticut in 1999.
Alexa Canady was named "Michigander of the Year" by Detroit News in 2002. On the AANS site, it championed that "in 2001, Child magazine ranked the Children's Hospital of Michigan among the '10 Best Children's Hospitals in America' and Dr. Canady as the hospital's most outstanding representative physician." In honor of her many achievements, including being the first Black woman neurosurgeon in the United States, Nickelodeon featured a short animation on her during Black History Month in February 2015.
"Convincing the neurosurgery chairman that I was not a risk to drop out or be fired, a disaster in a program where there are only one or two residents per year. I was the first African American woman [in the department]. Along with that, my other greatest obstacle was convincing myself that someone would give me a chance to work as a neurosurgeon."
~ Alexa Canady
For greater enlightenment...