"And if there's one player who badly deserves to become a household name, it's Walter Tull – a trailblazer for Tottenham Hotspur, a Black British player who defied the ingrained bigotry of his day to win plaudits in football (soccer) AND become a war hero amid the bullet-blizzard of the WW1 trenches."
~ History.com
Walter Daniel John Tull was born on April 28, 1888 in the rural community of Folkstone in Kent of England. His father, Daniel, was a carpenter who hailed from Barbados; Daniel's father had been enslaved in the island country. His mother, Alice Palmer, was of Kent, where her family had settled when her mother was younger. Daniel, who was Black, and Alice, who was White, met at a church in Folkstone and married soon after.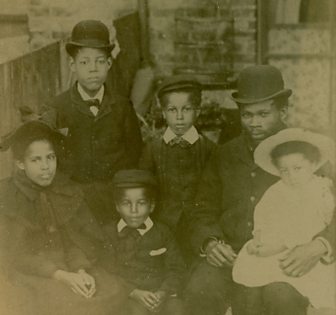 In 1895, Alice died, after suffering from cancer. The following year, Daniel remarried, to Clara Palmer, a cousin of Alice. In 1897, Daniel passed away from heart disease; he left behind his widow and six children. Because she was unable to rear all the children, the minister of Grace Hill Wesleyan Chapel in Folkstone suggested that the two oldest boys, Walter and Edward, be wards of the Children's Home and Orphanage in Bethnal Green of London. Clara conceded to his advice and the boys were sent off to the bustling city.
Racism against Blacks was overt and in "History's Forgotten People: Walter Tull" at History.com, the author speaks of an instance that referenced the two Tull brothers. A local charity felt it needed to alert the orphanage to the boys' race, writing, "The father of these children was a Negro and they are consequently coloured children … I do not know if you are aware of this or whether it will in any way affect the application?"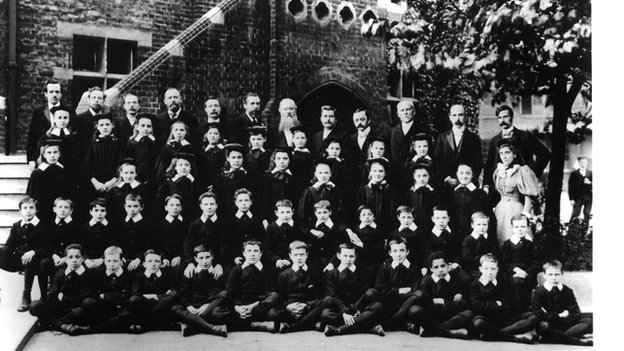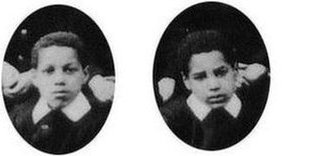 Thankfully, the Tull brothers' race and heritage had no bearing in their being accepted. Soon after arrival, Edward was adopted by a family, with the surname of Warnock, of Glasgow, Scotland. From then on, he became known as Edward Tull-Warnock. Inspired by the career of his adopted father, he later became a licensed dentist. With this accomplishment, Edward Tull-Warnock became the first person of mixed heritage to practice dentistry in the United Kingdom.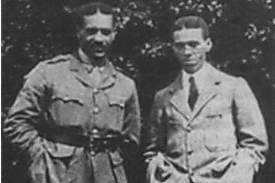 The adoption of only Edward deeply hurt Walter, as he now had no ties with his biological family. A bright student when he first entered school at North Board School (presently known as Mundella Primary School) in Folkstone, he channeled his pain to excel. Ambitious and industrious, Walter did well in school and extracurricular activities, including printing and football (soccer). After serving as an apprentice in a print shop, Tull became so highly interested that he considered working towards a career in the newspaper industry. However, football soon captivated his heart.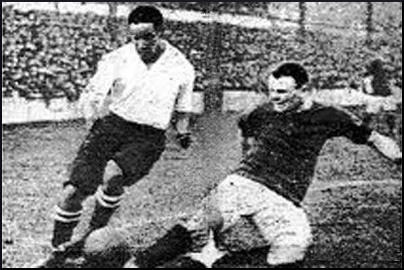 His exceptional talent and skill were first noticed when he was playing football at the orphanage and in 1908, he was signed to play as an inside-forward in the local but prominent Clapton Football Club. After winning various accolades and tournaments, such as the Football Association (FA) Amateur Cup, the London Amateur County Cup and the London Senior Cup, Tull was recruited and signed to play with a professional football club, the Tottenham Hotspur, of the Football League First Division. With this signage, the 1909 debut of 21 year-old Walter Tull prompted him to become the first Black professional outfield footballer in Britain!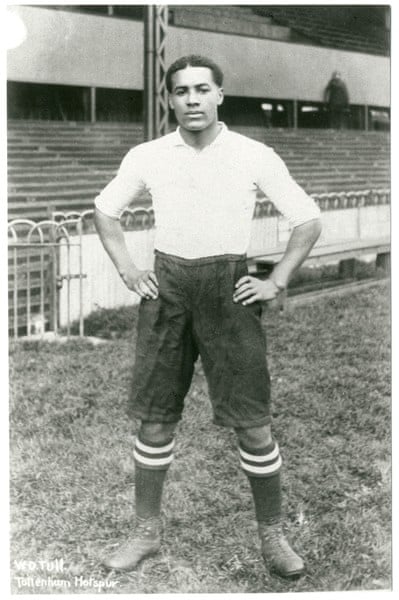 It should be noted that Arthur Wharton, who was of Grenadian and Fante (of the Akan of Ghana) descent, is considered to be the first Black professional and the first to play in the Football League, which is presently known as the English Football League (EFL). Wharton, a goalkeeper with the Preston North End in 1886, is universally recognized as the first Black professional footballer in the world.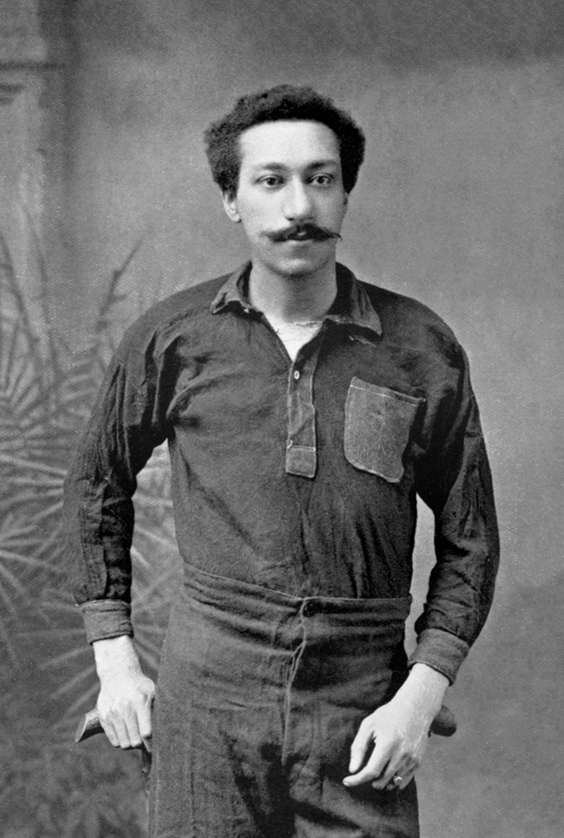 The professional debut of Walter Tull occurred after he already made history as the first mixed-heritage professional footballer of England to play in Latin America. When Tull was first introduced against Manchester United, the FA Cup holders, it was in front of more than 30, 000 spectators. His exceptional talent and skills were quickly celebrated and admired by many. In the History.com article, it was written, "He made an immediate impact on the sport, with journalists gushing over his nimble footwork and suave, unruffled demeanor on the pitch. One newspaper sportswriter described how Tull's skill 'astounded everyone who saw it' and praised his 'perfect coolness' and 'accuracy of strength in passing'."
However, despite his greatness and professionalism, Tull only made 10 first-team appearances before he was demoted to the reserves. It is believed the demotion was due to excessive racial discrimination and abuse by those professionally involved in football as well as its fans. The terrible treatment against Tull even made headlines. In "Football and the Colour Prejudice" in Football Star, a sports reporter, "DD" lamented, "He is Hotspur's most brainy forward … so clean in mind and method as to be a model for all White men who play football … Tull was the best forward on the field." This article was possibly the first time that racial discrimination was headlined in a football article.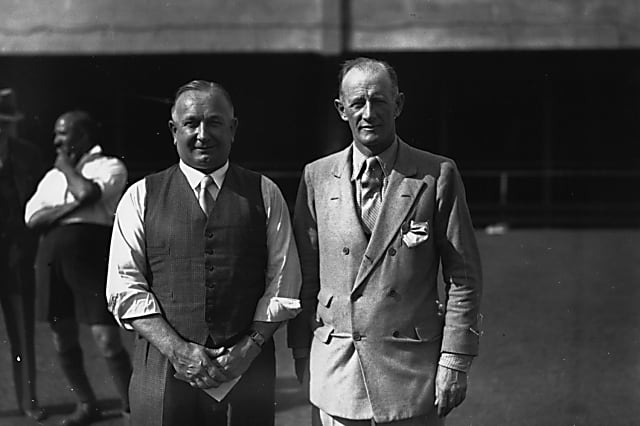 Before long, the contract of Walter Tull was bought by Northampton Town of Southern Football League and his debut occurred in 1911. For this team, he made 111 first-team appearances. One of the most obvious reasons for these appearances is due to Herbert Chapman, the team's manager. Considered to be one of the most creative and brilliant managers of football in history, he led both Huddersfield Town and Arsenal to FA Cups and Football League championships. He devised new strategies and training techniques, thus modernizing the game. Chapman, who formerly played on the Hotspur team, also had played with Arthur Wharton. The guidance of Chapman allowed Tull to flourish and there were discussions of Tull possibly playing with the Glasgow Rangers. However, destiny intervened and his professional career as a footballer ended when, in 1914, he enlisted for service with the British Army.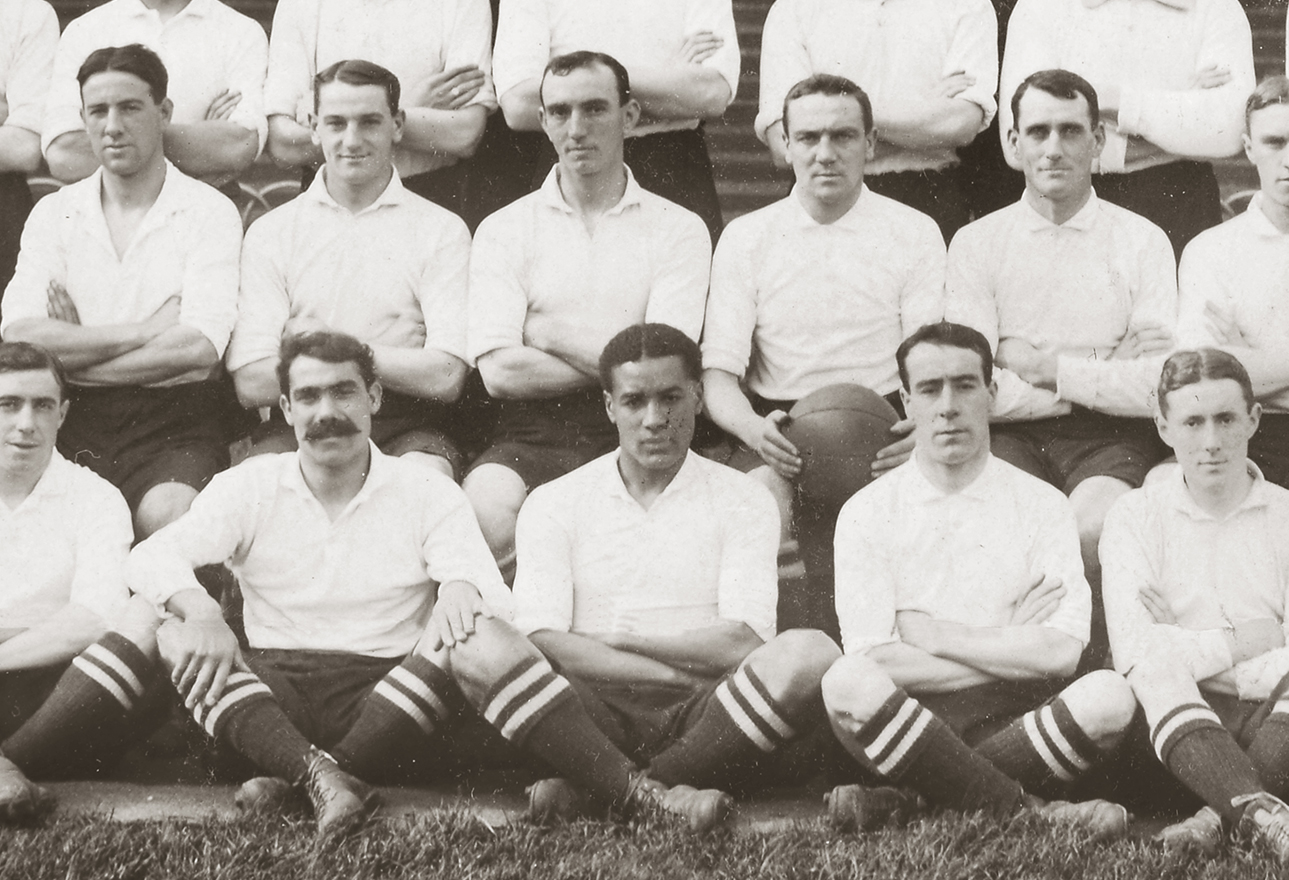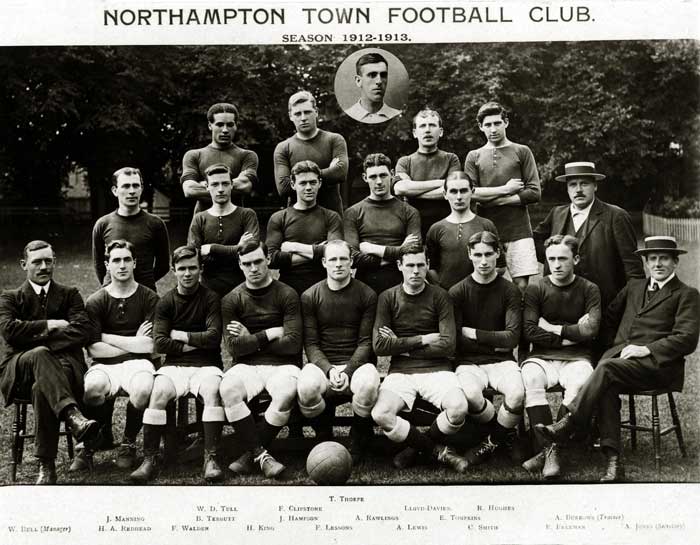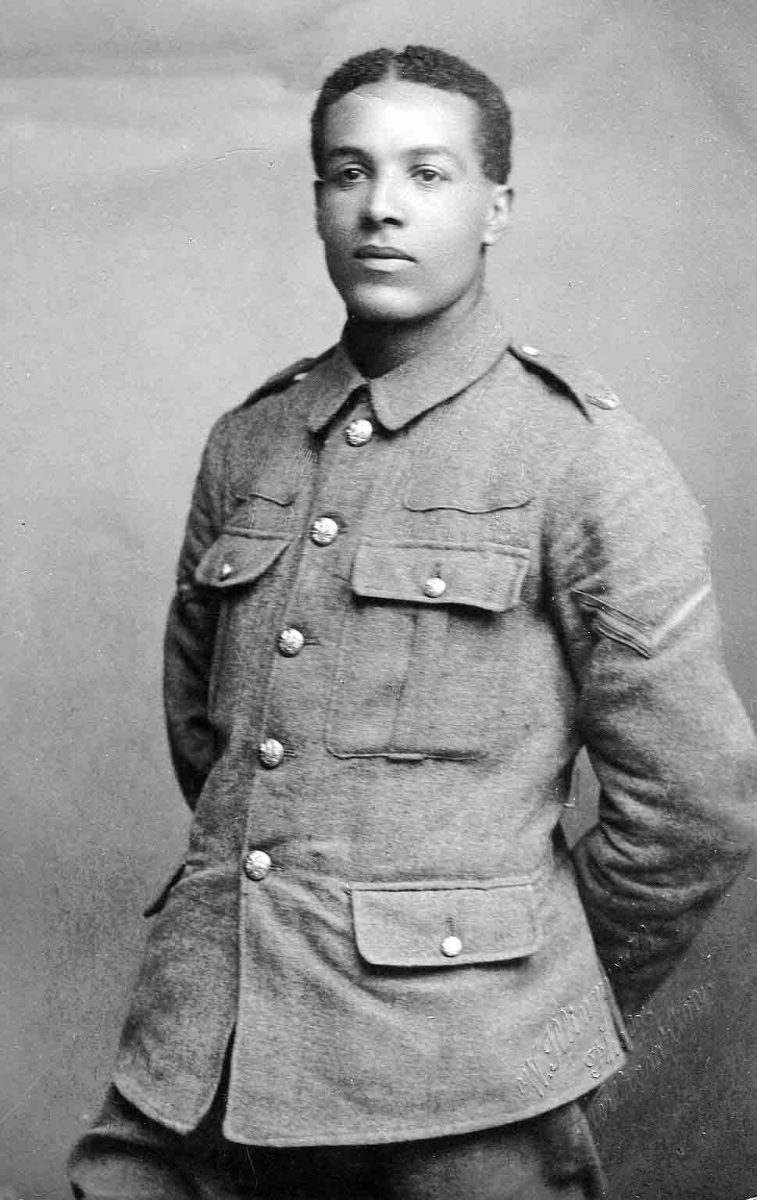 His service involved his membership within two football battalions, the 17th and 23rd, of the Duke of Cambridge's Own (also known as "Middlesex") Regiment. While serving in the 5th Battalion, he swiftly rose to earn the rank of Lance Sergeant. Tull and those in his battalions played football in lieu of being involved with any war action. In a letter to his brother, Edward, it is reported on History.com that he wrote, "For the last three weeks, my Battalion has been resting some miles distant from the firing line, but we are now going up to the trenches for a month or so … It is a very monotonous life out here when one is supposed to be resting and most of the boys prefer the excitement of the trenches."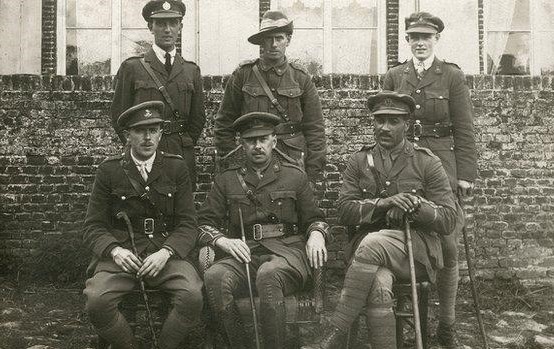 However, this lack of inactivity would not be long, and in 1916, he was active fighting in the Battle of Somme. Though he survived the vicious attack, he suffered shell shock and was sent back home to England. At this time, Britain was in great need for officers and disregarded Tull's race and ethnic heritage, hence, accepting his entry based upon his merit. He resumed service and began training in Gailes, Scotland to become an officer. Walter Tull made history, again, when he, as a Lieutenant, became the first Black commissioned officer in the British Army in 1917.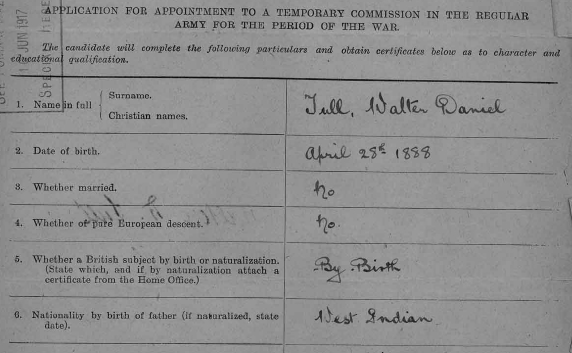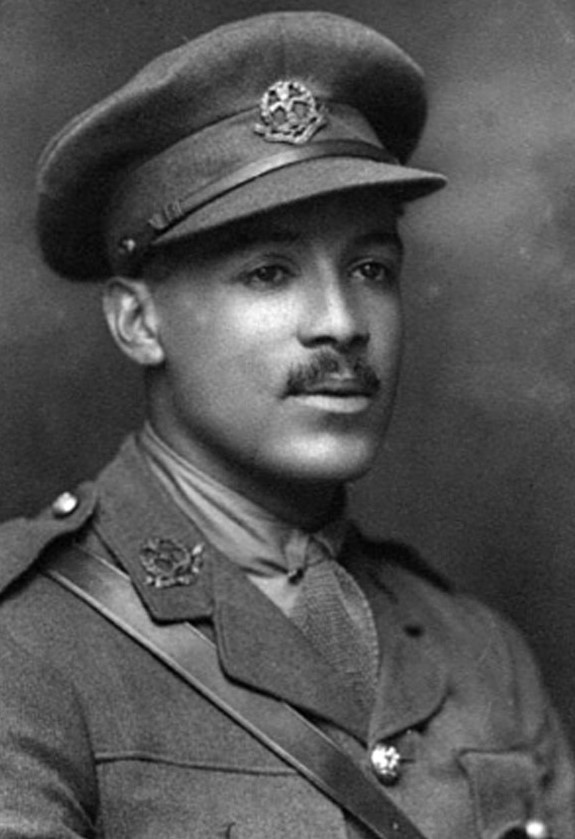 This accomplishment was even more groundbreaking when it's considered that the Army broke their strict regulations of officers being only those who were British-born, White and of pure European descent. While racism was the foundation of the military branch's rules, Tull was greatly respected and admired by the men with whom he served. Brave, bright and level-headed, he led raids, including a night incursion across a freezing Piave River in Italy, in which all soldiers safely returned.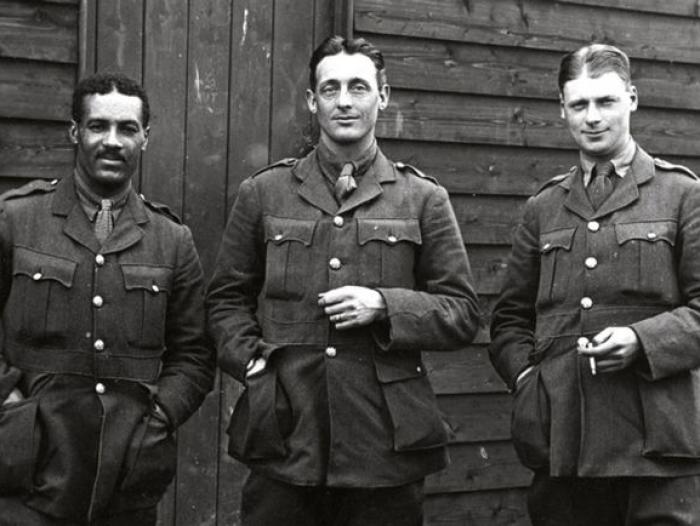 In 1918, Walter Tull and his troops were engaged in the Spring Offense launched by Germany on the Western Front. Tull was leading an attack on German trenches near the village of Favreuil in the Pas-de-Calais, France. They had to cross "No Man's Land", an open area of ground that was under enemy fire.
On March 25, 1918, a bullet from German forces struck him; Tull died immediately. Despite efforts of several, including Private Tom Billingham, a former goalkeeper for Leicester Fosse, to rescue him, his body was never recovered. He was only 29 years old.
In contemporary times, the life of Walter Tull is being honored. Despite the rampant prejudices and overt racial discrimination, he overcame obstacles to succeed in both football and the military. In fact, it was reported that Walter Tull had intended to return to playing football professionally after the World War I ended. According to a 1940 issue of the Glasgow Evening Times, Tull, the first "Coloured" infantry officer in the British Army, committed in 1917 to play for the Rangers Football Club. He signed his professional contract while he was in Gailes, studying to become an officer.
Over the decades, Walter Tull has been revered for his sacrifices in order to improve his and others' lives. His acts, bravery and determination have been especially inspiring for many Black and mixed-race persons involved in football. One in particular is Jimmy Floyd Hasselbaink, who, as a Black player and club administrator, is grateful. This is poignant, considering that Hasselbaink has acted as manager of Northampton Town Football Club, the team where Walter Tull was afforded greater opportunities to succeed as a professional football player.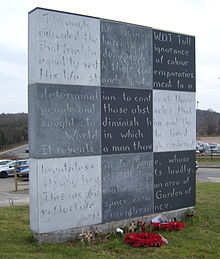 There have been a number of works created in honor of Walter Tull. In 1999, Northampton Town dedicated a memorial to him at Sixfields Stadium. Referred to as "one of the most eloquent testimonies to Walter Tull's life" in the "History's Forgotten People: Walter Tull" article, the memorial "reminds us that Walter's success 'ridiculed the barriers of ignorance' and who – 'though rendered breathless in his prime' – still shines a light for all players and soldiers to have come since."
He has been commemorated both personally and professionally in several ways. His name was added to his parents' grave markers in Folkstone. His name is also on several markers throughout the United Kingdom, including on the Folkstone War Memorial and in Bay 7 of the Arras Memorial, which commemorates 34,785 soldiers who died in the Arras sector of France and have no known grave.
A road, Walter Tull Way, and a pub at Sixfields Stadium are named in his honor. Statues, plaques, a coin by the Royal Mint and a stamp by the Royal Mail have also been designed in tribute to this trailblazer.
Since the early 2000s, a campaign has been undertaken to have Walter Tull be posthumously awarded the Military Cross. The reason for denial of his award has been that the Military Cross, which was not authorized to be given posthumously until 1979, does not have any provisions for retrospective awards. Those in support of Tull being given this honor cite the statements of Tull's own commanding officers of the 23rd Battalion as well as the British Army's changing the rules, in promoting Tull to become a commissioned officer.
Walter Tull's life and incredible achievements has been profiled in books and film. They include Respect! a youth book written by Michaela Morgan that was shortlisted in the Birmingham Libraries Young Readers' Book Festival; a fictional work, Fields of Glory: The Diary of Walter Tull, by Maureen Lewis, Jillian Powell and Bernice Barry; and Walter Tull, 1888–1918, Officer, Footballer, a biography by Phil Vasili.
Productions include Tull, Phil Vasili's play staged by The Octagon Theatre, Bolton; The Hallowed Turf performed by Gazebo Theatre, based in Bilston Town Hall; Walter's War, a drama created by BBC Four; and Walter Tull: Britain's Black Officer, a BAFTA-nominated, children's animated film developed by Off The Records films.
For greater enlightenment...