Named in tribute to the incredible African-American abolitionist and activist Harriet Tubman, the Tubman Museum opened the doors of its latest facility to the public in 2015. Dedicated to collecting, preserving and promoting African-American art, culture and history, the Tubman Museum, as per its website, has "grown over the years to become the largest institution of its type and a key educational and cultural resource for the entire southeast region."
As the "largest museum in the nation dedicated to educating people about the Art, History and Culture of African Americans", the Tubman Museum "fulfills its mission through diverse exhibitions, innovative educational programming, cutting edge technology and a host of special events throughout the year." Located at 310 Cherry Street in Macon, Georgia, it was founded in 1981 by Father Richard Keil, a priest at St. Peter Claver Church.
Hailing from Wisconsin, Keil served in the U.S. Army and completed his seminary studies during the 1950s. It was in 1956 when Keil really began to understand the blatant disparity experienced by many Blacks in the United States and sought to actively change it. In "Black History Lessons Address Racism, Inventions, Music in Macon, Ga." by Mary Bergin at her site, Mary Bergin's Roads Less Traveled, it's shared that Keil initially sought positions of labor in Alabama. Father Keil recalled, "I wanted to be in a place conducive to being a priest … and this also introduced me to the South and the African-American community." He was appalled at the devastating oppression experienced, sharing that what they suffered was "downright terrorism – we were treating these people like trash."
After working in several Black communities in the rural South, Father Richard Keil was assigned to St. Peter Claver. This church and their school had been a dedicated and contributing institution in serving many African-Americans in Macon. He readily began working within the city, becoming heavy involved within the African-American community, including prominent figures in business, education, government and social services. It was these persons, such as Dr. Bobby Jones, a professor at Mercer University, and Pearlie Toliver, bank executive and 8th Congressional District Representative (GA), from whom he sought council when he decided that an institution to educate the public about Black history was essential.
Understanding the pervasive destruction that slavery, segregation, racism, discrimination, crime and poverty had wrecked upon African-Americans, he shared in his book Lessons Along the Way (2015) his reasons for developing such an institution. Father Keil discussed, "… the Black pride of the 1960s and 1970s had fallen by the wayside. Starting a museum wasn't just an act of love and appreciation. It was necessary. Even though race relations had improved significantly over time, and Black people were continually making strides in the economic arena, there were simply too few repositories of Black history. Too few museums reminded people of the contributions, and sacrifices, of African Americans; too few centers embraced black culture and portrayed African Americans in a positive light. History books tended to overlook the triumphs of Black Americans."
In "Remembering the Civil Rights Movement: St. Peter Claver Catholic Church" by Jane Hammond, Regan Hice, Melissa Mantecon, and Julian Onyekwere at faculty.mercer.edu, Father Keil further emphasized, "There is so much beauty in the Black community, and the same gifts are in the White community. But our goodness is only half, because for so long we haven't appreciated our other half – our Black brothers and sisters."
He believed Macon would be an excellent site for a museum because it was centrally- located. The city could also benefit from the great traffic of those traveling on the nearby interstate highways. He soon settled on a site, a dilapidated warehouse, at the corner of Walnut Street and Dr. Martin Luther King, Jr. Drive. Father Keil believed so much in his mission that he used his own funds for the down payment for the building as well as signed for the bank loan, having faith that his forthcoming museum would be supported by others.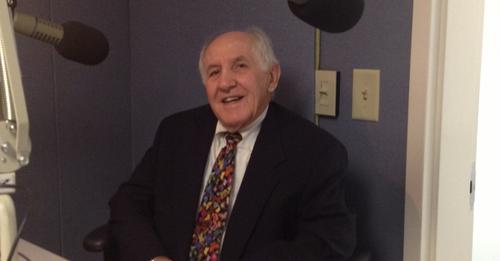 In 1981, the Tubman Museum opened in downtown Macon. For more than three decades, it would operate at this location, providing exceptional experiences to its guests. However, in the early 2000s, it was decided that a new space was needed to accommodate its growth and align with the needs of contemporary audiences. In April 2015, the original 8,500 square-foot site was closed and in mid-May, the new Tubman Museum opened. Premiering during the Pan-African Festival, activities in tribute to the new 49,500 square-foot facility included a march from Walnut Street and Dr. Martin Luther King, Jr. Drive to the new site of Cherry Drive as well as a ribbon-cutting ceremony.
The Tubman Museum is open Tuesday through Saturday, from 9:00 am until 5:00 pm. Self-guided tours are a possibility as are group tours. It is advised that those who desire a group tour to contact the museum prior to visit in order to best arrange this type of tour.
The museum is highly active in engaging the public about African-American art, culture and history. Providing a family-friendly atmosphere, it offers to the public diverse programming, such as lectures and presentations, and activities, including film showings and classes in the arts. It presents exhibitions, both permanent and on loan. These include recent showings of Rudolph Mendes' Lost but Not Forgotten; The Art of Black Giving; and Richard Powell: Recent Works.
It is also involved with community events in Macon including Breast Cancer Awareness Month, blood drives and health fairs. It annually hosts special events for Black History Month and the Pan-African Festival. The Tubman Museum's All that Jazz Concert and Ball fundraiser is one of Macon's most premier events of the year! Star performers in 2020 were award-winning musical artists Stephanie Mills and Will Downing.
Easy to access, there is parking available onsite. There are areas and meeting facilities that may be rented for events such as anniversary receptions, birthday gatherings, showers and weddings. These spaces may also be used for business meetings, trainings and workshops. For a smaller audience, the AT&T Classroom may be used. Wired for internet access, it, as per the museum's website, also has 50 laptops available for use inside our facility … (and) offers a smart board, large flat-screen tv, DVD player, microphone, and surround sound."
Finally, visitors to the Tubman Museum may purchase items from the gift shop to commemorate their experience. It sells items including books, mugs, t-shirts and totes. Supporting local artisans, also available in the gift shop are art, candles, cosmetics, jewelry and more!