"Stephanie St. Clair carved out a piece of the New York rackets during the early years of the 20th century, battling mobsters such as Dutch Schultz and Lucky Luciano, as well as corrupt and honest police, for control of gambling in Harlem."
~ National Museum of Organized Crime and Law Enforcement
Stephanie St. Clair was born on December 24, 1897 in Guadeloupe, the French-governed island in the Caribbean. Due to poor record-keeping and, later, urban legends and yellow journalism, there are discrepancies about her origin. Conflicting accounts state her birthplace as Martinique, her birthday was December 25, and birth year was 1887. She was reared by her single mother, Félicienne, who sacrificed much to ensure the upbringing of her daughter. An immediate goal that she had for Stephanie was that her daughter became educated so she worked hard to pay for her schooling.
In 1911, Stephanie St. Clair traveled to the United States, and, according to biographer, Shirley Stewart in The World of Stephanie St. Clair: An Entrepreneur, Race Woman and Outlaw in Early Twentieth Century Harlem, quickly moved on to Canada, where she worked as a domestic servant. Five years later, she returned to America and settled in Harlem, a community in the northeastern section of the borough of Manhattan in New York City. Harlem was quickly becoming settled by African-Americans who had undertaken the mass movement from the South to the North in search of a better quality of life; this movement became known as The Great Migration. Being multilingual in French, Spanish and English strongly aided St. Clair in furthering her educational, personal and professional development.
Approximately ten years later, St. Clair entered the numbers game with a $10,000 investment. By the late 1920s, she, as a policy banker, employed twenty controllers and forty number runners. It has been reported, in sources such as Gangsters of Harlem by Ron Chepesiuk, that St. Clair earned $250,000 annually by that point, thus, making her one of the wealthiest Black women in the United States.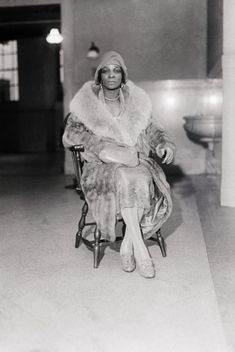 Stephanie St. Clair was the leader of her own organization, The Forty Thieves, that, according to the National Museum of Organized Crime and Law Enforcement, ran extortion and theft rackets. She was noted for her style, sophistication, explosive temper, flamboyance and generosity. Chepesiuk wrote of her, "Appropriately nicknamed, 'Queenie', in tribute to her lofty status as the Queen of Policy, St. Clair was a born agitator who, in the age of Jim Crow, had no fear of the White establishment."
Elwood Watson, for BLACKPast, echoes the sentiment of Chepesiuk, further adding, "Noted for her fierce temper, St. Clair spouted profanity in various languages when angered or outraged by some perceived slight or injustice. Her eloquent sense of fashion was well- known throughout Harlem where she was referred to as Madame St. Clair. In in the rest of Manhattan and other city boroughs, she was referred to as 'Queenie'. Her temper was levied at her enemies, including mobster rivals, White-owned businesses and those in law enforcement, all who exploited Blacks in Harlem."
Stephanie St. Clair was the only woman who controlled, on a large scale, her own policy system. Her success provided many African-Americans in Harlem with employment and allowed her to live a lavish lifestyle. She wore furs and diamonds and resided at 409 Edgecombe, one of the most prominent residences in Harlem. Located in the exclusive district of Sugar Hill, the building was home to established and elite African-Americans, including artist Aaron Douglass, scholar W.E.B. DuBois, civil rights activist Roy Wilkins and attorney/future U.S. Supreme Court Justice Thurgood Marshall.
Excluding Caspar Holstein, who reigned supreme over the policy system in Harlem, St. Clair and her partners, who included Harlem mob boss, Ellsworth "Bumpy" Johnson, initially had little competition.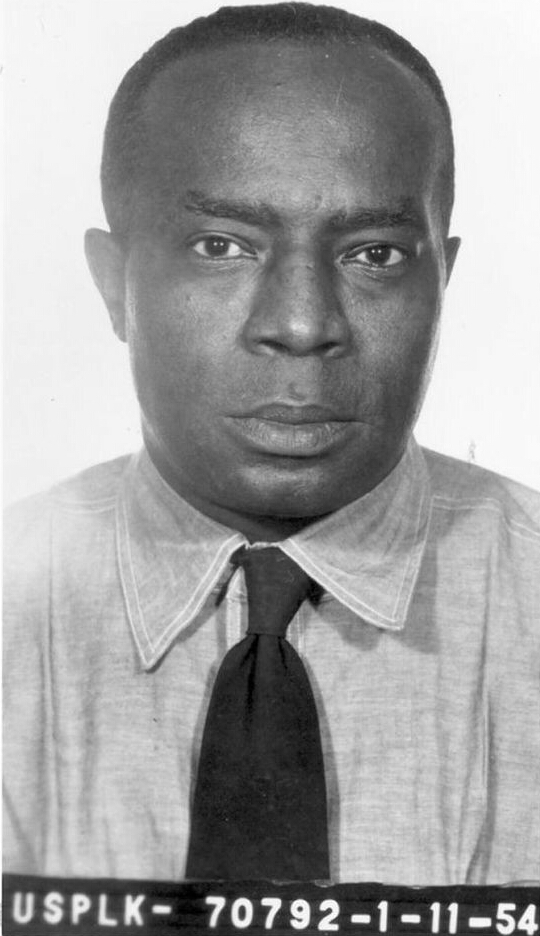 By the 1930s, control of the lucrative numbers systems owned by Blacks in Harlem was under attack by corrupt officers and officials in New York City law enforcement as well as White mobsters, notably, Dutch Schultz. Two reasons highly motivated new interest in the Harlem community: the ending of Prohibition in 1932 led to an enormous decrease in profits and the realization that Blacks uptown were making an incredible amount of money from the numbers system. This epiphany was due to the highly publicized ransom demand of $30,000 when Holstein, in 1928, was held hostage by kidnappers, presumably sent by Schultz; the kidnapping was even printed in The New York Times.
In the instance of the kidnapping of Caspar Holstein, the New York police department was extremely active in solving the case and capturing the guilty. However, the urban police department was exploitative of many Blacks, including St. Clair, in Harlem.
Since 1922, Stephanie St. Clair had been extorted to pay police officers for permission to operate and protection from other mobsters. In all, she kept record of the $6,000 that she had paid to police officers attached to the West 123rd Street Station. Even though she paid the demanded amount on time, the police commanded more monies as well as harassed and arrested those who worked for her. The final straw was when the police refused to investigate a break-in by an officer who stole $500 from her. In his forced entry, the thief broke a window, cut his hand and, thus, left bloody fingerprints on the windowsill. The police department's refusal to investigate infuriated her.
Her wrath was described in Gangsters of Harlem: "If the rats would not cooperate, she would sink the ship and expose them to the public. Queenie shook Harlem when she placed several paid advertisements in The Amsterdam News, the neighborhood's major newspaper, accusing the police of corruption. She even wrote letters to Mayor Jimmy Walker and President Franklin D. Roosevelt. In one letter to Mayor Walker, she wrote, 'Sometimes, detectives find policy slips in their search, but if you pay them from $500 to $2,000, you are sure to come back home. If you pay them nothing, you are sure to get a sentence from 60 to 90 days in the work house.' In a community battered and bruised by the corrupt White establishment, Queenie became a folk hero." St. Clair also placed ads that denounced abuses, such as police brutality, against Blacks in the Harlem community and advocated for citizen rights education and political activism.
On December 31, 1930, Stephanie St. Clair was rushed by three policemen at 177 West 141st Street and arrested for having policy slips in her possession. She insisted that she was framed. This is most likely, considering her conflict with the city police department and, as a boss, the chances of her carrying incriminating materials are almost nonexistent. St. Clair was convicted on a charge for gambling and ended up serving eight months of a two-year sentence.
In 1931, the Seabury Commission began investigation of the pervasive corruption in New York City government, significantly at Tammany Hall. The investigation was named after crusading criminal investigator and justice, Samuel Seabury. Lasting two years, the investigation examined the illicit connection between law enforcement, gangsters and politicians. One of its key witnesses was Stephanie St. Clair.
She testified that she controlled a numbers bank from 1923 to 1928 and, ultimately had paid approximately $7,100 to members, including senior officials, of the New York Police Department. In her autobiography, Strangers at the Party, writer Helen Lawrenson affirmed that "St. Clair accused a district attorney, two judges and scores of police, bondsmen and political fixers. She gave names, dates and the amount paid out in graft." The suspension and firing of more than thirty officers by the Seabury Commission occurred due to St. Clair's detailed and brave testimony.
Attempting to retain control of the numbers systems in Harlem, Stephanie St. Clair, with The Forty Thieves and other Black allies, engaged in a bloody war against Schultz and his collective of gangsters. In retaliation to the attacks of Schultz, St. Clair utilized her own techniques to intimidate White business owners in Harlem. According to Irma Watkins-Owens in Blood Relations: Caribbean Immigrants in the Harlem Community, St. Claire "… entered their stores, one after another, and singlehandedly smashed plate glass cases, snatched and destroyed policy slips, and ordered the 'small tiers' to get out of Harlem." She reported, with proof, competitors who sold policy slips to youths.
However, it was her information on Schultz's operations that enraged Schultz, prompting him to put a contract on Stephanie St. Clair. Her tips led to the arrests of more than a dozen of his workers and the seizure of approximately 12 million dollars.
Unafraid of Schultz, she went into hiding in order to strategize her next steps. She evaded his hitmen and, according to Chepesiuk, "the intense manhunt at one point forced her to hide in a coal cellar, where she lay buried under a pile of coal.
The violence led to the murders of more than forty people, including Harlem numbers operators and runners. Though they fought, Stephanie St. Clair and her Harlem allies were no match for Dutch Schultz, who was supported by the Five Families. Members in the organization included Albert Anastasia, Meyer Lansky, Vito Genovese and Salvatore "Charles 'Lucky Luciano'" Luciana, who acted as its head.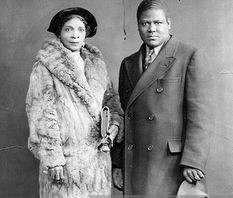 While this war in Harlem escalated, in 1935, St. Clair married. Her husband, who went by the name of Sufi Abdul Hamid, was said to have been of Egyptian ancestry. Hamid was known as a community organizer who protested White-owned businesses in Black communities. His protests stemmed from their charging exorbitant prices for basic needs and services as well as supplying inferior and expired products. Because many of these White-owned businesses were Jewish, his demands for them to be driven from Harlem led him to referred to as "Black Hitler".
It is believed that Hamid's birth name was Eugene Brown; he actually hailed from Philadelphia and lived in Chicago prior to his arrival in Harlem. Hamid held several things in common, including a militant stance on Black nationalism, with St. Clair. She urged Haitian Americans to fight for their rights and, according to Chepesiuk, St. Clair "opened the French Legal Aid Society, and 'urged her fellow immigrants to qualify and become registered voters to stamp out corruption.'"
However, their marriage was brief. On his way to meet with his attorney, Hamid was shot. It was presumed that St. Clair shot him upon learning of his affair with a Harlem spiritualist and fortune teller, Madame Fulton, also known as Madame Fu Futtam. Born Dorothy Matthews, Futtam later married Hamid, who survived the wound. Hamid died in 1938 when the plane he was piloting crashed; The New York Times headline read, "Plane Crash Fatal to Harlem's Hitler."
Stephanie St. Clair proclaimed she was innocent of shooting Hamid. Speaking to the likelihood of her claims, written on the website of the National Museum of Organized Crime and Law Enforcement, is "if she wanted Hamid dead, he would be dead." St. Clair was convicted of assault and sent to Bedford Hills Correctional Facility for Women, where she served ten years.
In a truce, the Harlem territory of Stephanie St. Clair was taken over by Dutch Schultz and the Five Families. Although he was successful on this front, Schultz had gained the attention of U.S. Attorney Thomas Dewey. Having twice evaded a guilty sentencing for tax evasion, Schultz sought approval to assassinate Dewey. The council of the Five Families denied Schultz's request. Believing that he would attempt to kill the special prosecutor, the council decided that Schultz was too great a liability.
On October 23, 1935, two hitmen, Charlie "The Bug" Workman and Emanuel "Mendy" Weiss, of the notorious hit squad, Murder, Inc., attempted to kill Schultz at the Palace Chop House, a bar and restaurant in Newark, New Jersey. Schultz was meeting with his accountant, Otto "Abadabba" Berman and protected by his new chief lieutenant, Abe Landau, and personal bodyguard, Bernard "Lulu" Rosenkrantz. Exchanging gunfire, Schultz, Berman, Landau and Rosenkrantz were barely alive when two ambulances arrived and rushed them to Newark City Hospital. Delirious and incoherent, Schultz went into a coma and died of peritonitis the next day.
Before his death, a now-famous telegram was sent from Stephanie St. Clair. The message, as recorded in Gangsters of Harlem, read, "Don't be yellow. As you sow, shall you reap." The latter sentence is Galatians 6: 7, a verse from the Bible.
The Harlem numbers system then fell under control of Luciano and management of St. Clair's operation went to Johnson. Upon her release from prison, Stephanie St. Clair did not return to the numbers systems but, instead, continued to advocate for civil rights, community involvement and economic growth for African-Americans in Harlem.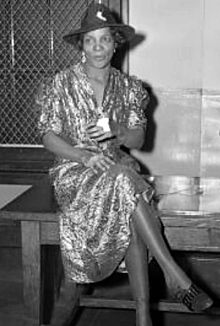 Still wealthy, Stephanie St. Clair passed away of natural causes in December 1969; though the day is unclear, the commonly-accepted age in most sources place her at being seventy-two years old. Bumpy Johnson, who had lived with her during the last years of his life, passed away from congestive heart failure on July 7, 1968.
Stephanie St. Clair has been portrayed on television, on stage and in theaters, including by Novella Nelson in The Cotton Club, released in 1984. The most popular portrayal of St. Clair was by Cicely Tyson in the 1997 film, Hoodlum; it also starred Laurence Fishburne as Bumpy Johnson, Tim Roth as Dutch Schultz and Andy Garcia as Lucky Luciano. There have been rumors of films to be made about the life of Madame Queen but none have materialized to premiere as of 2020.
"I'm not afraid of Dutch Schultz or any other man living … I am sane and smart and fearless."
~ Stephanie St. Clair
For greater enlightenment...