"Shani Davis was only two years old when he started to roller skate. He liked the sensation of speed so much that the skating rink monitors had to step in and slow him down. Later on, his parents wisely decided to introduce him to speed skating. This fan of video games quickly got the hang of it, so much so that he qualified for the national team, in both speed skating and short track speed skating – quite a rare occurrence!"
~ Olympic.org
Shani Davis was born in Chicago, Illinois on August 13, 1982 to Cherie Davis and Reginald Shuck. "Shani" was chosen by his father, who sourced an African name dictionary for guidance in giving his son a name of purpose. Its origin is Swahili, the most popular African language in the world, and its meaning is "a marvel".
Living in Hyde Park on the South Side, Shani was reared primarily by his mother, who worked for an attorney. He was a speed skating official whose son was an elite level speed skater. Cherie soon noticed the quickness of Shani, who had begun roller skating at the age of two. An example of this high speed occurred when rink guards often cautioned four-year old Shani when he roller-skated. Her employer suggested that she get Shani involved in speed skating. Researching this option, Cherie Davis enrolled her six-year old son to learn speed skating at the Robert Crown Center in Evanston.
Shani Davis, at just six years old, joined the Evanston Speed Skating Club. He began competing locally two months later. While initially excited, the thrill faded due to his interest of wanting to be with his friends and play video games. By the time Davis was ten years old, he was winning regional competitions and began to set his eyes on one day being the greatest speed skater in the world. Because there were no speed skating clubs in the urban area of Chicago where the Davis family lived, Cherie moved them to Rogers Park in the North Side.
He soon moved to Lake Placid, New York and Marquette, Michigan to further advance his training, which now included preparation for the Olympic Games. While in Michigan, Shani, who also ran track, graduated from Marquette Senior High School. He began to win championships, such as National Age Championships in 1995, 1997, 1999, 2000 and 2003, and the North American Championship in 1999. In 2000, seventeen-year old Davis, representing the United States, became the first skater in history to make both the short track and long track teams at the Junior World Teams. Davis repeated this historic accomplishment when he made both teams in 2001 and 2002.
There was controversy concerning his 2001 tryout for the short track event for Team USA. Although some believed that teammates Apolo Ohno and Rusty Smith, friends of Davis, "underperformed" in order for Shani to make the team, an arbitration court found all three speed skaters innocent of any violations. Afterward, in 2002, Shani Davis became the first Black speed skater to be a member of the U.S. Olympic team.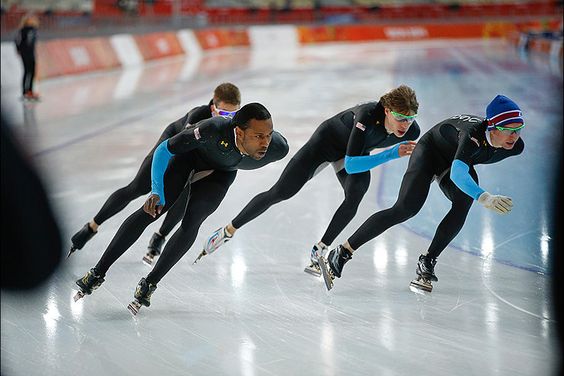 Davis continued to break barriers and make history. In his biography on his website, it details that at only twenty-two years old, he "won his third consecutive U.S. Allround Championship and Regional Qualifier (long track events) and became the first U.S. skater to make all three World Teams in the same season (World Sprint, World Allround and World Short Track), winning medals at al three events and ultimately winning the 2005 World Allround Championships in Moscow, Russia."
The following year, Shani Davis won the Gold medal for the 1000 meter and Silver medal for the 1500 meter at the 2006 Olympics in Torino, Italy. That year he also defended his Allround Championships title, earning a world allround record score of 145.742. He was paired with Chad Hedrick in the 1500 meter race and broke Hedrick's record, timed at 1:42.68. Shani then broke his own record, coming in with a time of 1:42:32. In "Shani Davis (Long Track Speedskating) at Chicago.about.com, Davis exclaimed about his world allround title, "To me, this is bigger than the Olympics. This medal is prestigious. Not only do you have to skate 500 meters, but you have to skate 10000, you have to skate a 1500 and a 5000 and you only have two days to do it."
He continued to excel and by 2009, he again won the World Allround title, his first World Sprint title, his second 1000 Meter title and third 1500 Meter titles.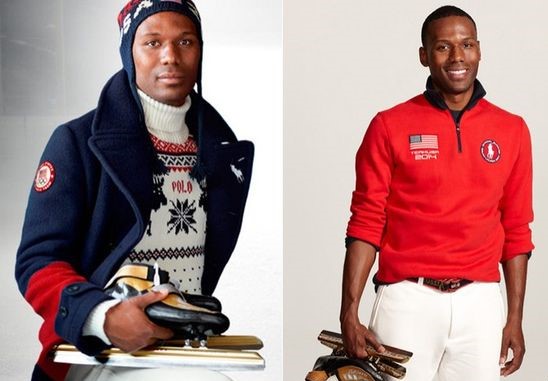 In the 2009-2010 season, he competed in the 500, 1000, 1500 and 5000 meter races at the Richmond Olympic Oval, where he had set the records for the 1000 meter and 1500 meter races. Davis broke the world records for the 1000 meter and 1500 meter events as well as won his third consecutive Overall World Cup titles in these meter events.
In breaking the records with his time recorded at 1 minute and 8.94 seconds, Shani Davis made history being the first man to repeat his victories as an Olympic 1000 meter gold medal champion! He was also the only person representing the United States to receive a gold medal for speed skating at the Olympic games!
Earning a silver medal for the 1500 meter event, he finished in twelfth place in the 5000 meter and withdrew from the 500 meter race. After receiving his second gold medal of the Olympics, by 2012, Davis' wins included the World Championship 1000 meter for the third time; Overall World Cup 1500 meter for the fourth time; Overall World Cup 1000 meter for the fifth time and led his American team members to win a gold medal in the Team Pursuit World Championship.
By 2013, Shani Davis became the top male speedskater in the United States with the greatest number of wins when he, on the World Cup circuit, surpassed the 50-win mark … he had 58 total and was the second ranked of all time. He was also one of only three men to ever pass 10,000 points for his World Cup career!
He won both of his specialties, the 1000 meter and 1500 meter, at the U.S. Championships and the U.S. Olympic trials in the 2013-14 season. His wins at this point included a seventh gold medal for the World Sprint Championships 1000 meter, a sixth Overall World Cup 1000 meter title and, having earned the most points across all distances for the World Cup, the Grand World Cup crown for the first time!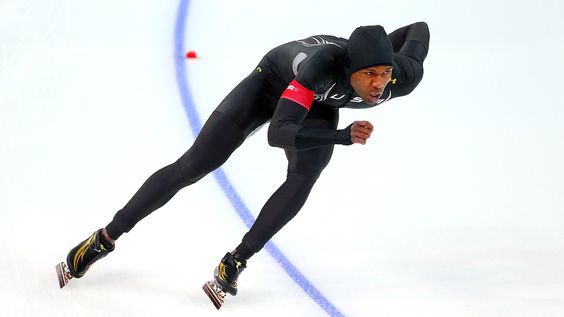 In the following years, Shani Davis won the World Championship 1000 meter event for his fourth time. This win, according to his biography in his site, represented "his 10th individual World Championship title in his 10th year on the international long track circuit." He also earned the rank of All-Time Leader in World Cup Points, with his accumulated 13,144 points, in 2016-17.
In 2019, Shani Davis officially retired from professional speed skating. He has 13 gold medals, 8 silver medals and 7 bronze medals. Having traveled across the globe, including Canada, Italy, Japan, Korea, the Netherlands, Norway, Poland and Sweden, he holds a World Passport. He and his work have inspired many, including the development of an Olympian-principled, youth speed skating program, ICE, in Washington, D.C. and the character, "Frozone", voiced by Samuel L. Jackson, in The Incredibles.
"Mentally, my key is just focusing on the little things I need to do in a race, whether that's tempo, turn entry, start speed, things like that. I'm not thinking about that much before or during a race. I just trust in my ability and all the hard work I put in and let the race come to me."
~ Shani Davis