"There is no doubt that she is quite the most gifted artist-dancer of her race (she is Negro) yet to appear in the field. The roots of her real quality lie in her apparent awareness of her racial heritage at its richest and truest, but it would be manifestly unfair to classify her merely as an outstanding Negro dancer, for by any standard of comparison she is an outstanding dancer without regard for race."
~ John Martin, Dance critic, The New York Times
On November 29th, 1919, in Port of Spain, Trinidad and Tobago, a baby girl was born to Edward and Emily Primus; they would name her Pearl Eileen. In 1921, the Primus family immigrated to the United States, in hope of attaining opportunities to advance their life. Settling in New York City, the Primus family continued to hold values and traditions true to their Trinidadian heritage. According to the biography of Pearl Primus at The Scribner Encyclopedia of American Lives, Pearl "and her two brothers were shielded from many of the societal ills prevalent in American culture. In the home, the Primus children were taught racial tolerance and ethnic pride through the inculcation of educational, religious and cultural values."
Reared in the boroughs of Manhattan and Brooklyn, Pearl excelled in academics and athletics at P.S. 94, P.S. 96 and Hunter High School. From an early age, her intellectual and performance gifts shined. After graduating from a program for the academically gifted at her high school, Primus remained in New York City. She enrolled at Hunter College, where she studied biology and pre-medical sciences. She earned her Bachelor of Science degree in 1941, as well as her Master of Science degree in Psychology in 1943 from Hunter College. Primus would, ultimately, earn her doctorate in anthropology, focusing on African and Caribbean culture, from New York University in 1978. The university allowed her to perform, via dance, her dissertation.
Upon graduating in 1941, Pearl Primus sought positions, such as a medical researcher, that would lead to an advanced career in medicine. She intended to enter medical school at Howard University, a historically Black academic institution of higher learning in Washington D.C. However, due to racial discrimination, she was unable to secure any work, not even as a laboratory technician, in her academic field. In order to support herself, she accepted numerous positions, such as a welder and a switchboard operator.
During her second two years at Hunter College, as per Alumni, its newsletter, Primus had begun to train in the field of dancing. The profile states that one of her instructors, Professor Steedman, of the Anthropology Department inspired and encouraged her to enter this field.
Seeking economic stability, in 1941, Pearl sought assistance from the National Youth Association (NYA). She gained a position in the wardrobe department and, ultimately, substituted for a missing dancer on a production of "American Dances" because she knew the latest dance steps.
Immediately impressed with her gifts as a dancer, the NYA awarded her a scholarship to the New Dance Group (NDG), a politicized dance company; Primus was their first African American member. She enrolled in modern dance classes and joined the faculty of NDG. By utilizing dance, the dance company gave voice to those who were oppressed. Their thoroughly-researched and exquisitely choreographed performances were kinesthetic protests against the political and social ills of society.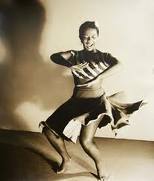 For the next several years, she performed professionally as a solo dancer and with dance groups. During this time, she researched themes of the Africa Diaspora, incorporating what she learned from primary and secondary sources, museums and art into her dance. Her NDG scholarship allowed for Primus' first choreographed dance, African Ceremonial. Sourced from The Congo, it was a depiction of a priest's fertility rites. This inaugural dance, accompanied by Strange Fruit, Rock Daniel and Hard Time Blues, was presented when Pearl Primus debuted February 14, 1943 for the Young Men's Hebrew Association on 92nd Street.
Pearl Primus made an incredible impression on many, including John Martin, America's first major dance critic. Having been referenced as the "Dance Debutante of the Year" in The New York Times, Martin championed Primus in the periodical, writing, "If ever a young dancer was entitled to a company of her own and the freedom to do what she chooses with it, she is it."
Her two-week engagement at Café Society Downtown in 1943 launched her groundbreaking career, prompting those at Alumni to refer to Pearl Primus as "America's foremost interpretive dancer."
She was in such demand, her two-week engagement, at the invitation of owner Barney Josephson, extended to ten months. That same year at Madison Square Garden, Primus performed in the Negro Freedom Rally to more than 20,000 people. In 1944, she choreographed a piece to the poem, "The Negro Speaks of Rivers" by the inimitable Langston Hughes. Hughes, who became a good friend, would compose works, such as "Jim Crow Train" and "Michael, Row Your Boat Ashore", that inspired her later creations.
Opening at the Bealson Theatre on October 4th, her production of Hughes' "The Negro Speaks of Rivers", was the Broadway debut of Pearl Primus. In December, she danced at Carnegie Hall in Asadata Dafora's African Dance Festival. Esteemed guests to her performance included African-American educator, activist and philanthropist, Mary McLeod Bethune and her good friend, First Lady Eleanor Roosevelt.
In 1944, Pearl Primus founded her own dance company, the Pearl Primus Dance Language Institute, and began to tour the nation. She traveled to the American South to be of assistance to those in need and gather research on the effects of prejudice, discrimination and oppression. Working alongside Black sharecroppers, picking cotton and, according to The Scribner Encyclopedia of American Lives "traveling on Jim Crow trains, worshiping in (more than seventy) Black churches, and eating traditional southern meals, she came to identify with their problems. Later that year, in an interview for Afro-American, Primus stated that northern artists were committed to helping the southern people with 'education, culture, and strength to fight for democracy.'"
As she continued to research and use her art to educate and activate others, Primus returned to New York in 1946, appearing in the revival of Showboat and, after, choreographing a Broadway production, Calypso. She appeared at the Chicago Theatre the following year in a revival of Emperor Jones.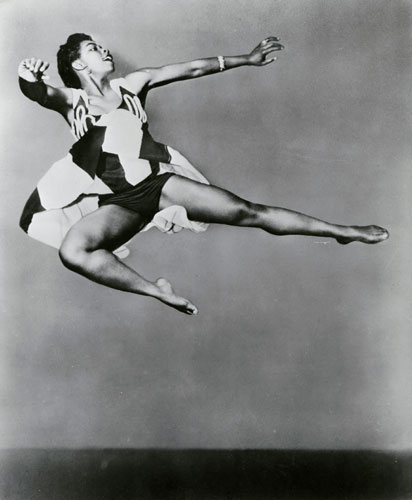 While on tour, in 1948, she and her company performed at the historically Black institution of higher learning, Fisk University, located in Nashville, Tennessee. Dr. Charles S. Johnson, president of the university, was in such awe of her and the performances that he was completely shocked that she had never physically visited Africa. Johnson, who was a board member of the Rosenwald Foundation, arranged for her to receive a Julius Rosenwald Foundation Fellowship to further her aims of researching the dance, art and culture of the Africa Diaspora. Primus received a fellowship for $4, 000 (approximately $40,000 in 2019) that allowed her to tour and research Angola, Cameroon, the Congo, the Gold Coast, Liberia and Senegal.
In an article, "To the Lands of Drum Throb and Dance," featured in the December 17, 1948 issue of Washington Star, Pearl Primus shared her excitement on her first trip to her ancestral homeland. In its coverage of her, she expressed her desire "to learn from them the basic truths of dance and life—to salvage for America the beauty, dignity and strength of a threatened culture, to bring back music, folklore, dances and to interpret them honestly for the audience." This trip would be the first of many of her visits to Africa; she would also frequent the Caribbean.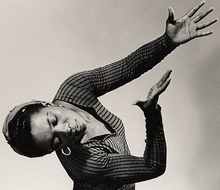 From these trips, Pearl Primus, as an African American, exchanged cultural information, including of racism and discrimination. She choreographed performances about the trials that Blacks in the United States suffered, from lynchings to the bombings of churches in Birmingham, Alabama. In her tours of England, France, Israel and West Africa, she continued to use her art as her weapon of choice to fight oppression and violence faced by African-Americans, in particular, and humans, as a whole.
In 1953, Primus visited her home country, Trinidad. While studying dance there, she met her future husband, dancer, choreographer and arts educator, Percival Borde. Accomplished in his own right, Martin described Borde in a 1958 The New York Times article, as "an excellent dancer, physically handsome and vital. He is light and easy of movement, with strength, admirable control and authority. The dances he performs cover a wide variety of styles — from the ceremonials of the giant Watusi of Africa, to the work and play dances of the Caribbean, with a poetic Aztec legend for good measure. He has a personal dignity and an elegance that are of enormous value to an artist …"
Pearl married Percival in 1954 and they had a son, Onwin. In 1958, Onwin made his professional debut and joined his mother's dance company; as an adult, he later arranged the music for many of the performances of his mother.
The Bordes often collaborated together, training youth in African and Caribbean dance forms at the Primus-Borde School she opened in Harlem; the school was supported by the Rebekah Harkness Foundation. In 1959, President Harry S. Truman appointed Pearl Primus as the Chairman of Cultural Activities and Director of the African Center of Performing Arts in Liberia. Her goal was to develop a program to preserve the dance forms, and their accompanying arts, of the indigenous of Liberia. In 1959‐60, they were the first directors of the Konama Kende Performing Arts Center of Monrovia, Liberia. While in Liberia, the Bordes worked with the country's National Dance Company. Primus developed Fanga, a performance interpretation of an ancestral Liberian incantation of dedication to and appreciation for the sky and earth. The Bordes would remain actively connected to the arts center until 1961.
In 1971, she recorded an album, Pearl Primus' Africa, which was intended for educators in secondary schools. Inspired by her numerous visits to the continent, Primus recorded proverbs, folktales and legend, expressed in music and song, of the various African communities she visited. In 1978, the year she earned her Ph.D. from New York University, Pearl Primus became the first to premier dance anthropology as an artistic form of expression in order to teach cultural awareness.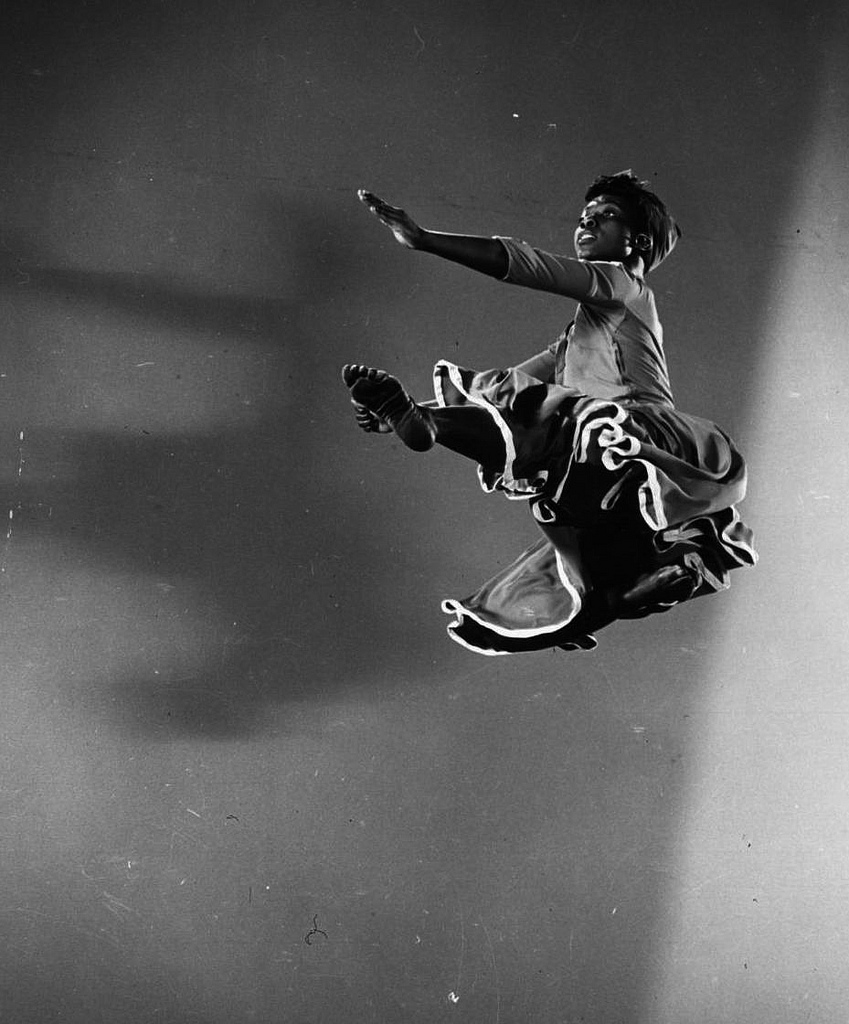 The outreach of Primus continued to expand, including acting as a consultant with various arts organizations, such as the National Endowment for the Arts, and producing The Integration of Visual Forms and Anthropological Content for Use in Teaching Children About Cultures and Peoples of the World for the U.S. Office of Education in Washington, D.C. Primus, as an ethnologist, worked in diverse departments at universities, such as the anthropology program at New York University and the ethnic studies program at the Five Colleges consortium in Massachusetts.
Pearl Primus also taught in the dance enrichment program at Spelman College in Atlanta, Georgia; from this historically Black institution, she was awarded an honorary doctorate. She assisted in various exhibitions held in New York City, New York and Newark, New Jersey. As an anthropologist, Primus traveled between the States, Africa and Europe, developing cultural research on projects for organizations, such as the Ford Foundation and the Julius Rosenwald Foundation, who awarded Primus her first fellowship to travel to Africa for research.
In 1979, during a performance, Percival Border passed away from a heart attack; he was only 56 years old. He and Pearl were at the Perry Street Theater in New York. After his passing, Primus only performed on rare occasions.
However, she continued to teach and inspire. By fusing the music and rhythms of The Africa Diaspora, she presented stellar choreographed works that detailed The Black Experience. Her binding of Black music forms, such as spirituals, jazz and the blues, with themes, including love, grief, victimization and joy, that Black people experienced first-hand, laid the foundation of contemporary Africa Diaspora dance companies led by choreographer greats such as Alvin Ailey and Tally Beatty. In fact, in 1971, Ailey would actually re-create one of her most important and acclaimed masterpieces, Congolese Wedding. Originally performed in 1961 and based upon her research of the beliefs and marriage traditions practiced in the Congo, Ailey's version, The Wedding, received rave reviews.
On October 29, 1994, in her home in New Rochelle, New York, Pearl Primus passed away from diabetes.
The immense impact that Pearl Primus created cannot be overstated; she was considered to be one of the world's greatest dancers and humanitarians. The recipient of many accolades and honors, her work spanned decades and was recognized as early as 1949, when she was gifted the Star of Africa, the highest honor of achievement awarded by the government of Liberia. More than forty years later, in 1991, Pearl Primus would receive the National Medal of Arts, the highest honor of achievement given to artists and patrons of the arts by the government of United States.
In all her accomplishments, the pride and love that Pearl Primus had for her Black cultural heritage propelled her. In celebrating her heritage, she, according to The Scribner Encyclopedia of American Lives, praised "that she had three mothers: 'I have the mother where I was born, Trinidad, my Caribbean home; America, where I was educated, and primed, and sometime deeply hurt… and then there's my mother, Africa, who polished me.'"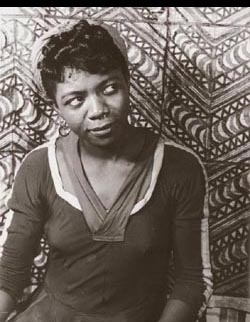 Ever conscious of the influence of art in addressing issues of society, Pearl Primus, throughout her life, focused her dance expressions on educating and promoting cultural understanding.
"Dance has been my teacher, ever so patiently revealing to me, the dignity, beauty and strength in the cultural heritage of my people, as a vital part of the great heritage of all mankind."
~ Pearl Primus