Founded in 1967, the concept of the Negro Ensemble Company originated in 1964 while actor Robert Hooks was teaching an acting workshop for youth in the inner city. Modeled after The Group Theatre started by Harold Clurman, one of the most influential theatre directors and drama critics in the United States, Hooks created the Group Theatre Workshop (GTW). Hooks' tuition-free workshop would become a haven for minority, especially Black, actors interested in Black theatre.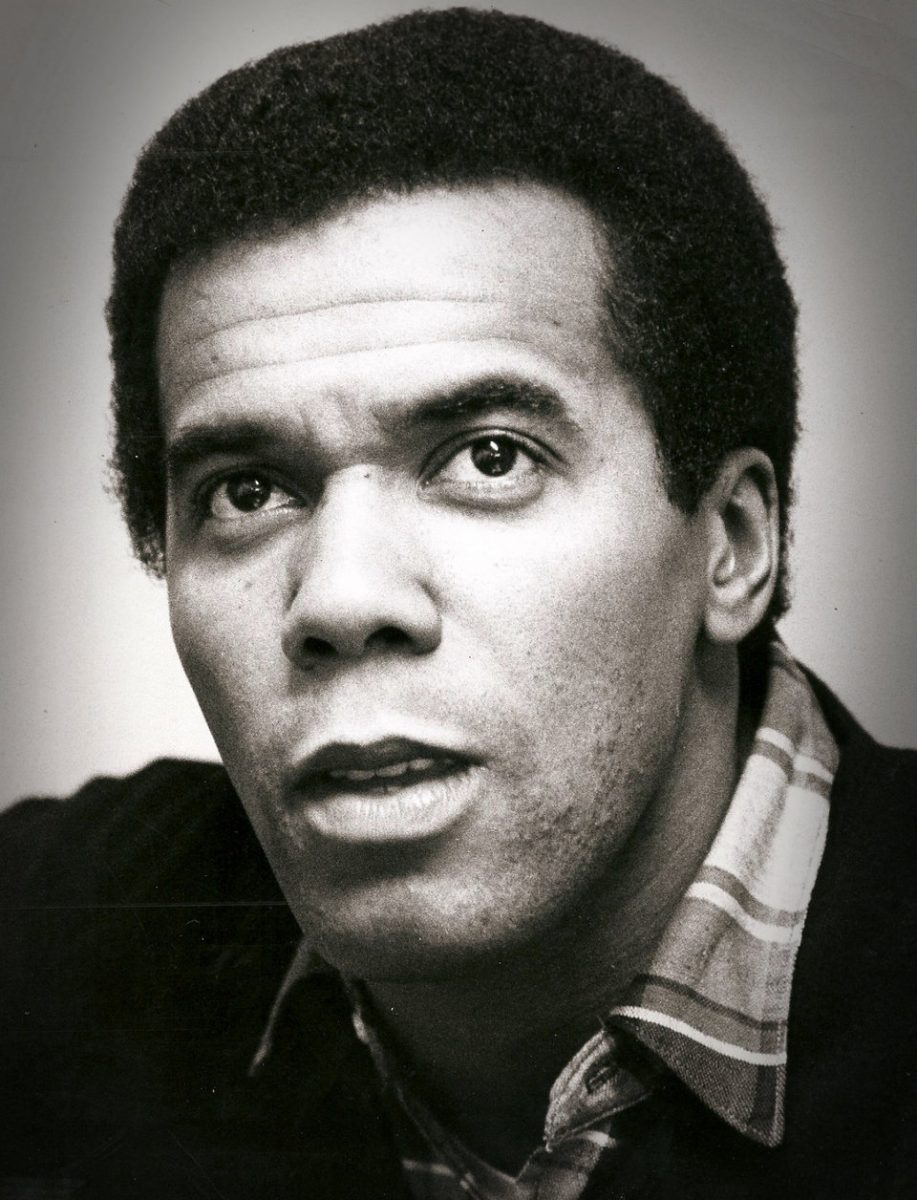 Creating this space was essential for Blacks who wanted to be professionally and personally involved in theatre. Before the 1960s, the opportunities, ranging from acting and playwriting to direction and production, for Blacks to be involved in theatre arts were practically nonexistent. The few roles that were available were often miniscule and rarely developed beyond negative stereotypes of Black life.
However, change came in 1959 when A Raisin in the Sun opened on Broadway. Ultimately nominated for four Tony Awards and named "Best Play" by The New York Drama Critics Circle, A Raisin in the Sun was pioneering. It was the first Black drama on Broadway; the first on Broadway written by a Black playwright: Lorraine Hansberry; and the first play on Broadway directed by a Black director: Lloyd Richards!
Hansberry's critically-acclaimed play provided aspects of Black life that had not been shown in theatre and its creation and success inspired many, including Hooks, to develop their own projects. The play would provide an incredible opportunity for Blacks in the theatre world to connect and build together. Hooks acted, as a member of the road tour, in A Raisin in the Sun, and it allowed him to collaborate with castmate Douglas Turner Ward.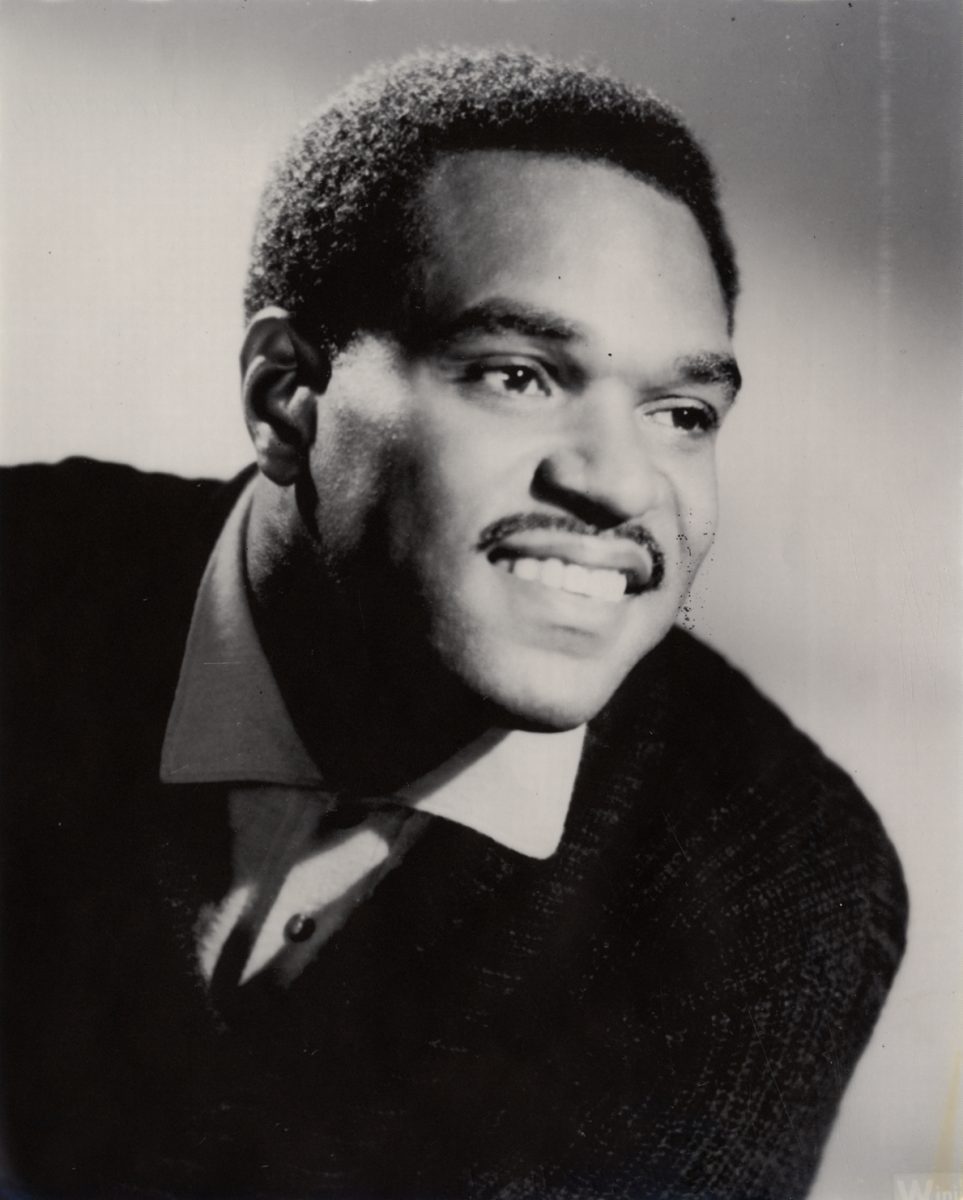 Ward, who was also a playwright, and Hooks believed in and worked at creating a theater that was managed by Black people and whose works were for Black people. While performing in the play, Dutchman, authored by Leroi Jones (later known as Amiri Baraka), Hooks and his associate, Barbara Ann Teer, put on a showcase that starred members of the GTW. Teer, in 1968, founded in Harlem the National Black Theatre, the first revenue-generating, Black theater arts complex in the United States. A one-evening production for family and friends of the GTW, two plays were performed: We Real Cool by poet Gwendolyn Brooks, who, in 1950, was the first African-American to receive a Pulitzer Prize; and Happy Ending by Ward.
In attendance for the event was Jerry Tallmer, a theater critic for the New York Post.  Highly impressed, he extolled praises on the GTW in his review of its work and encouraged the plays to be produced commercially.  Earning this type of admiration from Tallmer was a great accomplishment, as Tallmer was not only a founding member of the celebrated Village Voice; he was, among many things, creator of the theatre awards, the Obies (named for the initials of "Off-Broadway").
After Tallmer's review was published in the New York Post, Hooks produced two of Ward's plays, Happy Ending and Day of Absence. Double-billed as a Robert Hooks Production and supported through financial contributions from Al Bell and Clarence Avant, executives in the music industry, the plays premiered at St. Mark's Playhouse located in Greenwich Village of lower Manhattan. The playhouse was selected because it hosted Jean Genet's drama, The Blacks: A Clown Show, which starred many Black performers. The longest-running Off-Broadway non-musical of the decade, the playhouse presented more than fourteen-hundred performances of Genet's work and it featured actors such as James Earl Jones, Roscoe Lee Brown, Charles Gordone, Cicely Tyson, Louis Gossett, Jr., Maya Angelou and Godfrey Cambridge.
Ward and Hooks decided to partner with Gerald Krone, a White theater manager, and the three formed the Negro Ensemble Company (NEC) in 1965. Happy Ending/Day of Absence premiered in November 1965 at St. Mark'sPlayhouse and was a complete success. Running for more than five-hundred performances over fifteen months, Douglas Turner Ward won an Obie Award for acting and a Drama Desk Award for writing.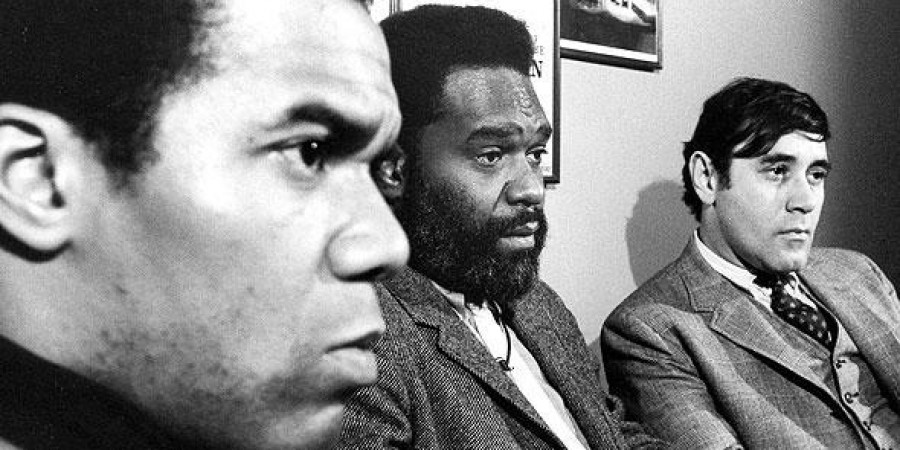 Impressed by Ward's pieces, The New York Times invited Ward to write an opinion piece on the status of Black artists, theatre in the United States, and Black theatre arts. His essay, "American Theatre: For Whites Only?" was published on August 15, 1966, appearing in the Sunday edition of the newspaper. The article was a brutally honest charge against the racial discrimination Blacks suffered in American theatre and stressed the need for a Black theatre institution. In the "Negro Ensemble Company" page detailed at BlackPast website, it reported that, "Ward stressed the need for an established Black theatre by African American playwrights with an unfettered, imaginative Negro angle of vision. He targeted Blacks as the primary audience, but he also wanted to attract an informed White audience that shared common experiences to readily understand, and debate the playwrights' explorations."
The article prompted W. McNeil Lowery of the Ford Foundation to meet with Ward, Hooks and Krone. Ward was gifted a grant of more than $430, 000 to formally establish the Negro Ensemble Company (NEC). The GTW was brought into the NEC and they made St. Mark's Playhouse their permanent home due to Ward's successful debut of Happy Ending/Day of Absence. With clearly-defined and strictly adhered-to guidelines, the NEC was to be a Black-controlled and Black-oriented theater, according to BlackPast, "… of high professional standards with an extensive training program in all facets of theatre, from acting to backstage crafts."
The Negro Ensemble Company, like Hooks did with the GTW, offered tuition-free training in acting, writing, directing and theatre administration. These courses prepared Blacks to excel in theatre arts that genuinely represented the diversity of Black life. The NEC was awarded by the Ford Foundation a $1.5 million, three-year grant to support its vision.
The inaugural season of the Negro Ensemble Company started in January 1968 and its first production was Song of the Lusitanian Bogey by Peter Weiss; it dealt with Portuguese colonialism. Over the years, plays that were put on by the NEC included Ceremonies in Dark Old Men by Lonnie Elder III, The Great MacDaddy by Paul Carter Harrison, String by Alice Childress, Man Better Man by Errol Hill and Zooman and the Sign by Charles Fuller.
The Black ensemble company provided opportunities for Black playwrights such as Wole Soyinka, Lennox Brown, Judi-Ann Mason, Philip Hayes Dean, Gus Edwards and Leslie Lee to have their works produced.
For many Blacks involved in theatre arts, the NEC was such an inspiration. On the website, National Ensemble Company, it emphasizes that "…these plays dealt with complex and often ignored aspects of the Black experience. Creating emotionally resonant characters with depth and variety, the NEC paved the way for Black Americans to present a voice that had been aggressively stifled for three hundred years. This revolution in production and writing also meant an equally important advance for Black actors. With the NEC, many Black actors found their first opportunity to play characters with depth and meaning."
Despite the successes of the NEC, it also faced political and economic troubles. Members of the Black community criticized the theatre company and its continued support from and association with White philanthropic organizations, playwrights and administrators. Adding to this concern was the lack of financial funding to support the NEC. The original grant from the Ford Foundation had been depleted and the cost of production had increased. Despite shows being sold out, there was still not enough revenue for the company to survive, let alone, thrive. In order to remain in existence, major cutbacks were enacted, such as the disbandment of the resident company, decrease in staff and deferment of salaries. Most notable was the decision that only one play would be produced each year.
In December 1972, The River Niger was produced by the NEC. Written by Joseph A. Walker, the piece presented a story of a working-class, Black family, the Williams, in the Harlem community and their trials. Positively received, in March 1973, The River Niger premiered at the Brooks Atkinson Theatre on Broadway where it had a run of greater than one-hundred and fifty performances over nine months.
Nominated for several awards, The River Niger won the 1973 Drama Desk Award for "Most Promising Playwright" – Joseph A. Walker and the 1973 Obie Award for "Best American Play". It also won the 1974 Tony Award for "Best Play". These honors allowed the play to be taken on national tour and was turned into a film. Starring James Earl Jones, Cicely Tyson, Louis Gossett, Jr. and Glynn Turman, The River Niger was released in 1976. The success of The River Niger greater ensured for the next decade the extensive work and outreach of the Negro Ensemble Company.
In the summer of 1980, the Negro Ensemble Company moved to a larger venue, the new Theatre Four facility at 424 West 55th Street; it remained there until 1991. In November 1981, the NEC premiered A Soldier's Play at Theater Four. Written by Charles Fuller, the play was a mesmerizing mystery centered upon the murder of a Black soldier at Fort Neal, a racially-segregated military base, in Louisiana. Dramatically complicating matters is a university-educated, Black army captain from the North who is assigned to investigate the killing.
The play was perhaps the most successful, long-term, production for the Negro Ensemble Company. Closing in January 1983 after a run of more than four hundred-and-fifty performances, A Soldier's Play was the recipient of numerous awards including the Outer Critics Circle Award for "Best Off-Broadway Play", the New York Drama Critics' Award for "Best American Play" and the Obie Award for "Distinguished Ensemble Performance". In 1982, Charles Fuller won the Pulitzer Prize for "Drama" for A Soldier's Play.
These awards led to A Soldier's Play being adapted for film. Released in 1984, A Soldier's Story starred NEC members who performed in the play's original cast; these members included Adolph Caesar, Denzel Washington, David Alan Grier and Larry Riley. Like the play, the film garnered praise but also received three Academy Award nominations.
In 2002, Douglas Turner Ward was succeeded by O.L. Duke, who was succeeded by Charles Weldon. In 2005, the Negro Ensemble Company was re-organized into the Negro Ensemble Company, Inc. Restructuring in order to be current with the times, new courses, such as video and digital production, commercial theatre management and advertising, were created. Presently located at 135 W. 41st Street in New York City, the theatre company continues to produce one play annually. It is supported through grants, sponsorships and donations from organizations including the Carnegie Corporation.
The impact and influence of the Negro Ensemble Company has been tremendous. As stated on its website, "the NEC has produced more than two hundred new plays and provided a theatrical home for more than four thousand cast and crew members. Among its ranks have been some of the best Black actors in television and film … The NEC is respected worldwide for its commitment to excellence and has won dozens of honors and awards. While these accolades point to the larger success of the NEC, it has created something far greater. It has been a constant source and sustenance for Black actors, directors, and writers as they have worked to break down walls of racial prejudice."
Actor Alumni of the Negro Ensemble Company include:
Mary Alice, Debbie Allen, John Amos, Ethel Ayler, Angela Bassett, Paul Benjamin, Avery Brooks, Roscoe Lee Brown, Adolph Caesar, Godfret Cambridge, Rosalind Cash, Bill Cobbs, Keith David, Yaya DaCosta, Bill Duke, Giancarlo Esposito, Antonio Fargas, Laurence Fishburne, Frances Foster, Al Freeman, Jr., Danny Glover, Louis Gossett, Jr., David Alan Grier, Moses Gunn, Julius Harris, Sherman Hemsley, Kevin Hooks, Samuel L. Jackson, Cleavon Little, Delroy Lindo, James McDaniel, Hazel Medina, S. Epatha Merkerson, Barbara Montgomery, Debbit Morgan, Garrett Morris, Denise Nicholas, Ron O'Neal, Roscoe Orman, Sheryl Lee Ralph, Phylicia Rashad, Latanya Richardson, Larry Riley, Roxie Roker, Esther Rolle, Richard Roundtree, Clarice Taylor, Glynn Turman, Denzel Washington, Charles Weldon, Lynn Whitfield, Dick Anthony-Williams and Hatti Winston.