There are several museums dedicated to jazz and one, the National Jazz Museum in Harlem, carries on the tradition of preserving, presenting and promoting an art cultural form considered truly American.
A Smithsonian affiliate, the National Jazz Museum in Harlem was founded in 1997 in order to inspire, according to its website, "… knowledge, appreciation and the celebration of jazz locally, nationally and internationally." It was housed at 104 East 126th Street in East Harlem for more than fifteen years; in early 2016, the jazz museum relocated to 58 West 129th Street in Central Harlem.
The concept for the museum was conceived in 1995 and its founders were Leonard Garnet and Abraham D. Sofaer, strong supporters of jazz. Leonard Garnet was an attorney who, under President Richard Nixon and Gerald Ford, served as Counselor to the President, Special Counsel and a U.S. Ambassador.
Abraham Sofaer formerly acted as a United States District Judge of the United States District Court for the Southern District of New York as well as a legal advisor to the U.S. State Department. He was further motivated to develop the museum because of his regard and love for his late brother-in-law, Richard J. Scheuer, Jr. Scheuer, a general partner in R.J. Scheuer & Company, a Manhattan arbitrage firm, passed away from a brain hemorrhage in 1996; he was only forty-eight years old. Scheuer, a passionate advocate for education and the arts in New York City, was the trustee of his family's charitable foundation.
By matching the contributions of the Upper Manhattan Empowerment Zone, the National Jazz Museum in Harlem opened to appeal to all, regardless of age, education, expertise or ability, who are interested in jazz and its myriad of forms.  Persons highlighted include legends such as Louis Armstrong, Art Blakely, Miles Davis, Billy Eckstine, Duke Ellington, Ella Fitzgerald, Erroll Garner, Benny Goodman, Coleman Hawkins, Gene Krupa, Thelonious Monk, Art Tatum, Sarah Vaughn and Dinah Washington. Every week, the National Jazz Museum in Harlem provides programs, including the "Harlem Speaks" lecture series.  It also hosts events and programs at other venues in New York.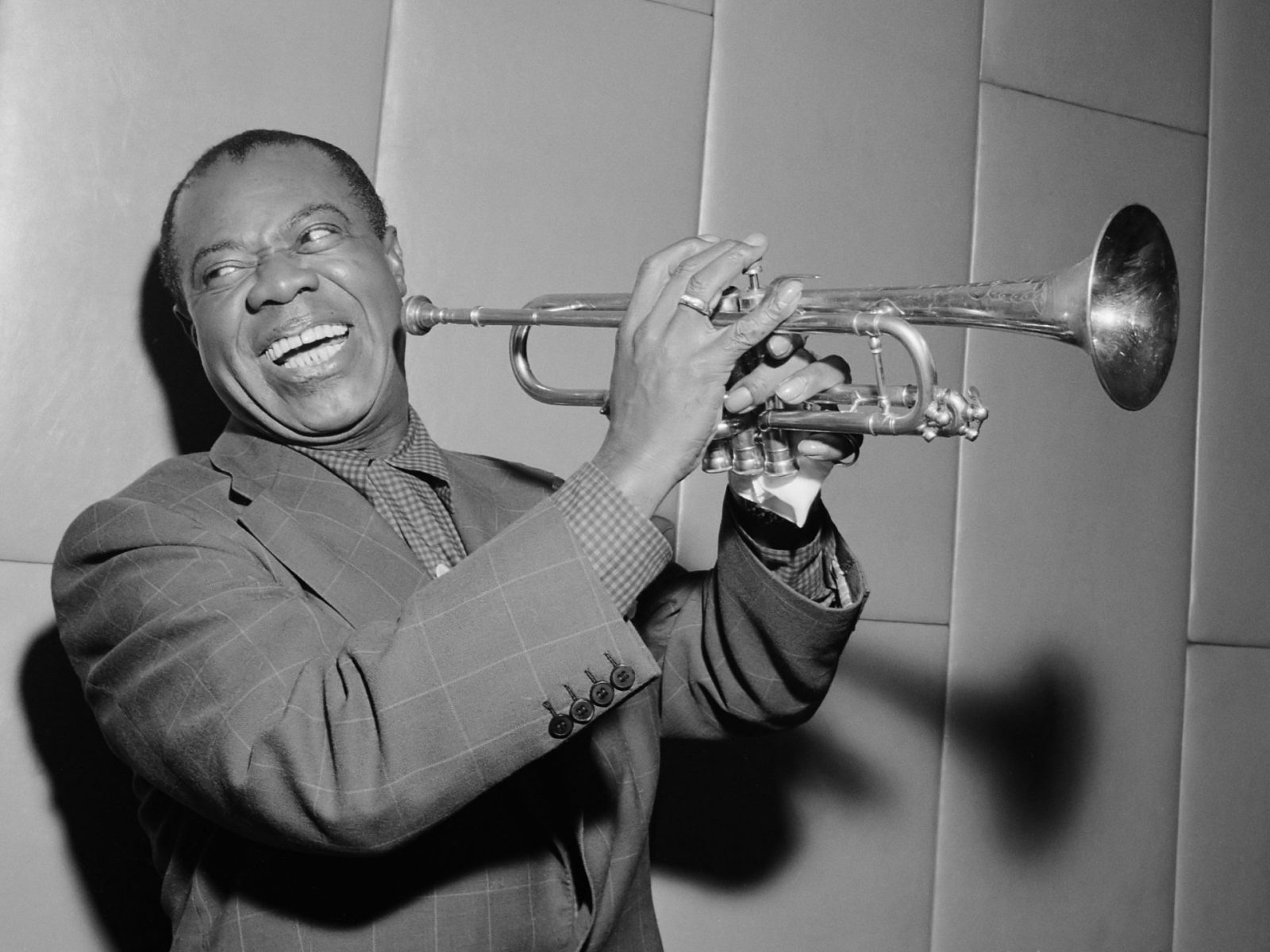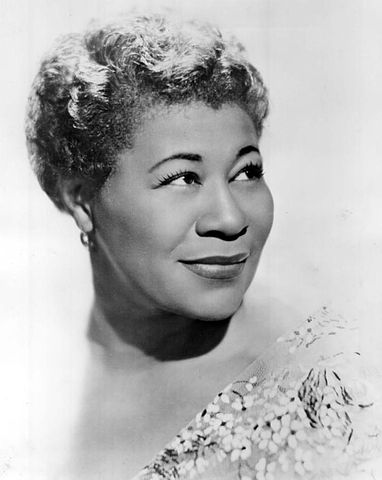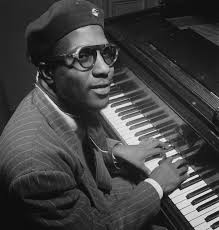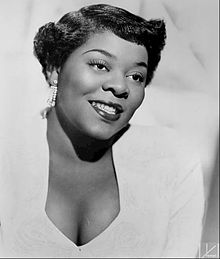 The museum is highly active within New York, specifically, in the Harlem community. Since 2008, acclaimed bandleader and musician, Jonathan Batiste has been working with The National Jazz Museum in Harlem. Batiste, with his band, Stay Human, performs nightly as the bandleader and musical director on The Late Show with Stephen Colbert. Batiste was actively involved with the development of "Jazz Is: Now!", a program in which his band plays. Jonathan Batiste, according to the museum's site, "… deconstructs jazz, walking people through the theory and history of the music, often with the help of guests."
Christian McBride, six-time Grammy Award winning bassist and composer has been involved with the National Jazz Museum in Harlem as a co-director with Batiste. McBride has performed traditional and fusion jazz with greats such as Joe Henderson, McCoy Tyner, Freddie Hubbard, Wynton Marsalis and Joshua Redman. He also has played with artists outside the genre of jazz and these artists include Regina Bell, The Roots, Carly Simon, Queen Latifah, Paul McCartney and "The Godfather of Soul", James Brown.
The National Jazz Museum in Harlem, according to its literature, offers more than eighty programs, "engaging hundreds of professional jazz artists and reaching nearly 20,000 people from around the world. The Museum is a hub for live performances, exhibitions and educational programs. It is also home to our widely acclaimed Savory Collection, which includes more than 100 hours of live recordings of jazz legends made from New York City radio broadcasts aired between 1935 and 1941."
Since 2013, focus on education has been integral to the development of the museum's relationship with the public it seeks to engage.  Educational programs, such as interactive tours and workshops, are offered throughout the year and can service any age group, from preschooler to adult.  Examples of educational activities, listed below from the website of the National Jazz Museum in Harlem, allow guests to actively participate in increasing their understanding of and appreciation for jazz:
Jazz Artist Exploration
Sing, dance, and learn!  Students will be introduced to either Ella Fitzgerald or Louis Armstrong. (45 minutes)
Audience: Pre-K
Cost: $10/person plus + one $35 booking fee
Does your class have what it takes to join the band? Students will visit an instrument petting zoo, learn about the rules of music, and understand how to be a good band member. (45 minutes)
Audience: Kindergarten or 1st Grade
Cost: $10/person plus + one $35 booking fee
Students actively engage with music in this fun introduction to jazz. We explore improvisation and scat singing to foster creativity, build self-confidence, and learn about ourselves and others. Students will learn about jazz performers and composers, while having a chance to perform themselves. (60 minutes)
Audience: Pre-K to 3rd Grade
Cost: $10/person plus $35 booking fee
An in-depth look at creativity and civil rights during the Jazz Age and beyond. Learn about NY State History with a multifaceted look at cultural changes in Harlem after the Great Migration. Students actively engage with jazz as they explore the development and transformation of American culture. By the end of the workshop students will be able to identify artists, writers, musicians, song titles, and composers associated with the Jazz Age in Harlem. (60 minutes)
Audience: All ages
Cost: $10/person plus + one $35 booking fee
Explore the ways people respond to changes in society through a close look at jazz, Black music, and American culture in post WWI Harlem. Students will use primary sources to better understand what life was like 100 years ago and how young Black geniuses shared ideas that changed the world. (60 minutes)
Audience: 7th to 11th Grade
Cost: $10/person plus + one $35 booking fee
During the Cold War American jazz musicians traveled around the world as cultural ambassadors for the US State Department. Notable musicians involved in the program included Dizzy Gillespie, Duke Ellington, and Dave Brubeck. Examine primary sources to discover how a country can change its image both domestically and internationally. (60 minutes)
Audience: High School Students, College Students, and Adults
Cost: $10/person plus + one $35 booking fee
A fun, hands on introduction to jazz. This unique program includes an instrument petting zoo and an interactive presentation full of jazz recordings and videos of jazz singers and dancers. Participants of all ages and abilities are encouraged to dance, sing, and have a great time.
Audience: For visitors with developmental and learning disabilities and those on the Autism spectrum
Cost: $10/person plus + one $35 booking fee
The museum also provides an opportunity to:
Add a Boost to Any Program!!
Live Music Boost: Add a 30-minute musical demonstration to your workshop with a trio of professional jazz artists. Cost: $500
All-Star Boost: Get insider access with Senior Scholar Loren Schoenberg, or one of our Co-Artistic Directors Christian McBride or Jonathan Batiste. These very special host options are based on availability, therefore, please allow for 3 months advance booking. Cost: $700
In support of the National Jazz Museum in Harlem, there are various levels of membership. Among the tiers of membership are scaled privileges, including availability of exclusive benefits, such as behind-the-scenes access to artists at specific events.
The move to its current location on 129th Street has allowed for more diverse interpretations of jazz exhibits and collections. With almost 2,000 square feet of exhibition space, the National Jazz Museum in Harlem can provide a more enhanced outing for guests to experience its collections, including the Ralph Ellison Collection.
Ralph Ellison, considered one of the greatest authors of the Black Experience, was greatly influenced by jazz music, artists such as Louis Armstrong, Duke Ellington and Charlie Parker, and places, including Minton's Playhouse. In 2007, his collection of recordings was gifted by Todd Bryant Weeks, who was delegated to secure a home for Ellison's materials.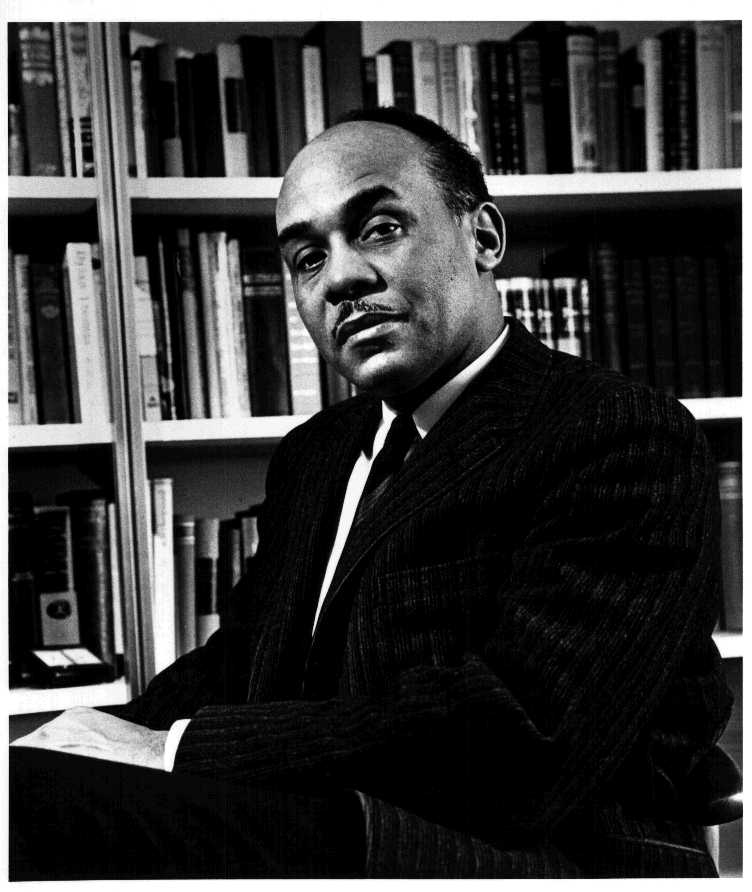 In a statement by the National Jazz Museum in Harlem, Senior Scholar & Artistic Director Loren Schoenberg praised, "It was meant to be. The recordings that sustained Ralph Ellison through the long and arduous path toward the creation of some of America's most indelible prose found their resting place at the National Jazz Museum in Harlem, an institution dedicated to the very principles that he helped clarify and define over the course of his long career. In Ralph Ellison's mind, there was no better example of what America had to offer the world than jazz. As you will see throughout this exhibition, many of his most eloquent thoughts emerged when writing about the music and the musicians he loved … There seemed like no better time to use them as the basis for an exhibition than this, the year celebrated as Ellison's centennial. The sheer breadth of his musical taste was a primary inspiration."
Jazz scholars Stanley Crouch, Paul Devlin and Robert O'Meally joined Schoenberg, museum Archivist Ryan Maloney and designer Tad Hershorn to curate the exhibition on Ralph Ellison. The curation of the exhibit was made possible by a generous grant from Jonathan Scheuer, son of the late Richard J. Scheuer and nephew of museum co-founder Abraham Sofaer.
The National Jazz Museum in Harlem is ADA accessible and contains a gallery space available for rental. This space may seat sixty or accommodate eighty, standing. It is centrally located and may be accessed by public transportation via subway and/or bus. To commemorate your time or learn more about jazz, items such as art, books, documentaries and recordings, are available for purchase at the museum's Visitors Center.
The museum offers an experience that invites guests to become highly engaged in the incredible art of jazz. Making this experience so unique is the influence of the Harlem community, which has been paramount in the creation, influence and dissemination of jazz. As stated by the National Jazz Museum in Harlem, their "ultimate, long-term goal is to secure a permanent home in Harlem with space large enough to showcase Harlem's vast contributions to jazz, American music and world history."