Located in the center of the Harlem community at 2031-33 National Black Theatre Way (also known as Fifth Avenue), the National Black Theatre (NBT) was founded by Dr. Barbara Ann Teer in 1968. The 64,000 square foot Black arts theatre complex is situated at 125th Street and Fifth Avenue, the dividing line between East and West Harlem. It is one of the oldest Black-owned and Black-oriented theaters in the United States. The National Black Theatre also ranks amongst those theatres longest-owned and operated by a woman of color.
An award-winning artist and successful entrepreneur, Teer envisioned enhancing the Black community through the arts. A magna cum laude graduate from the University of Illinois, Urbana-Champaign, Teer was also a professionally-trained dancer. She toured Europe and studied under legendary choreographer, Martha Graham and Agnes DeMille. Teer moved from her home in Illinois to New York City for greater career opportunities. Although she was successful, including performing in the film version of Purlie Victorious, a stage play of Ossie Davis, injuries caused her to shift from dance to theatre arts.
In her transition, Barbara Ann Teer studied under theatre greats including Lloyd Richards, the first African-American to win a Tony Award for directing critically-acclaimed A Raisin in the Sun. The success of the play opened the doors for many Blacks involved in theatre arts and Teer connected and performed with many other Black actors, including Adolph Caesar, Hattie Winston, Moses Gunn, Glynn Turman, Esther Rolle, Frances Foster and Robert Hooks. Teer experienced great success, even earning a Drama Desk Award for her role in Home Movies.
However, she became disenchanted with the lack of quality roles, in front of and behind the stage, available to Blacks involved in the theatre. In the 1960s, she began teaching at Wadleigh Junior High School in Harlem and developed her unique method of instruction. Her method, known as "TEER: Technology of Soul", was rooted in West African traditions and rituals. The focus of the theatre experience, she felt, was "God-conscious" and it engaged the audience to participate, similar to that of "call-and-response", which is often utilized within the Black Church.
Her method of instruction was integral to the creation of the Group Theatre Workshop (GTW), which she co-founded with African-American actor Robert Hooks in 1963. The GTW would be absorbed into the illustrious Negro Ensemble Company, which was developed by Hooks and African-American playwright Douglas Turner Ward. The inclusion of Gerald Krone, who was a White theatre manager, drew criticism from some Blacks involved in theatre arts.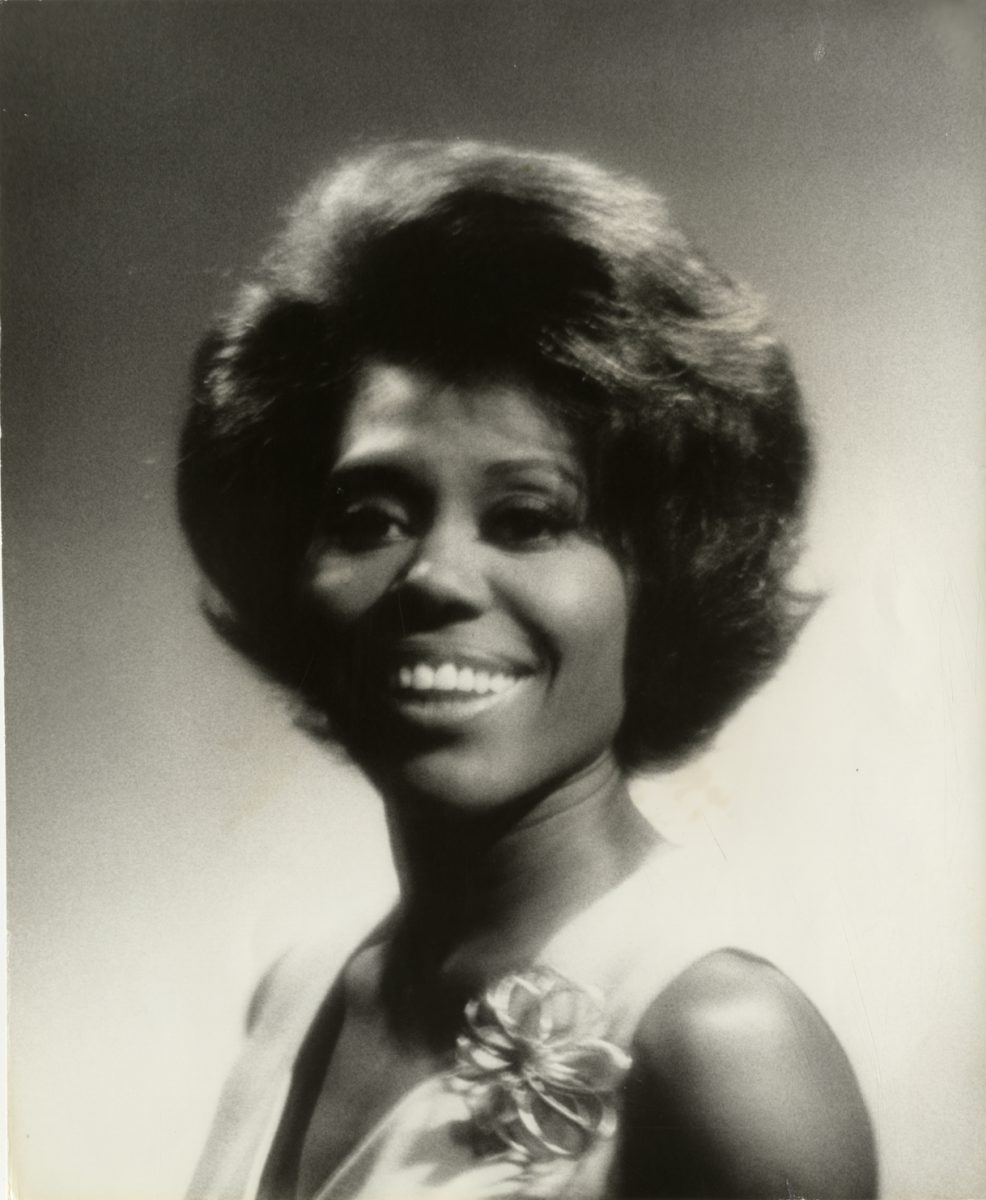 In 1968, an article Teer composed was published in The New York Times. In it, she described the deep frustration at lack of opportunities and the scarcity of diverse and authentic representation. Teer also expressed the essentiality and urgency for independent actualization for Blacks involved in theatre arts. In it, she asserted, "We must begin building cultural centers where we can enjoy being free, open and Black; where we can find out how talented we really are, where we can be what we were born to be and not what we were brainwashed to be … where we can literally 'blow our minds' with Blackness!"
Barbara Ann Teer believed in the power and strength that the arts and financial independence had to influence positive social, economic and political change. She modeled what she espoused, that those in the arts should be entrepreneurs within the communities in which they lived, worked and served. In 1983, Teer purchased the space on the famous Harlem block where the National Black Theatre presently is located.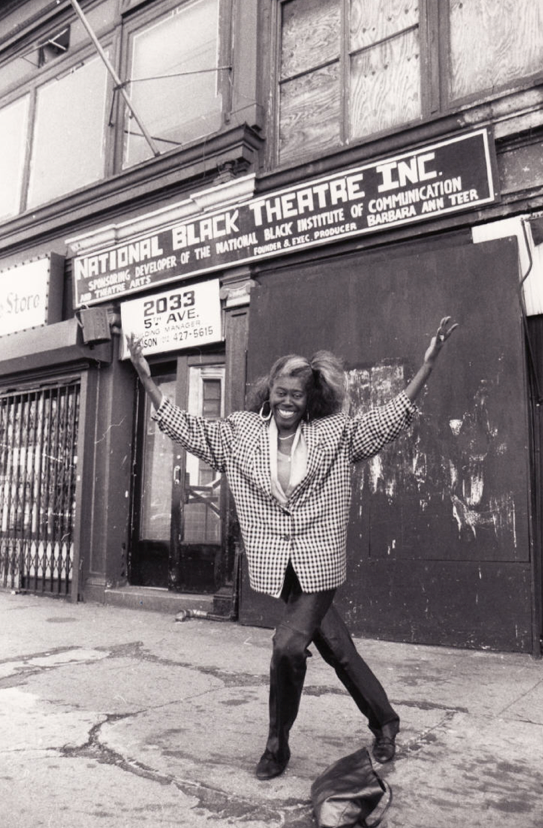 In her creation of the NBT, she was, according to the website of the National Black Theatre, "a pioneer as the first to establish revenue- generating, Black arts complex … She believed whole-heartedly in the power of Black theatre to uplift, strengthen and heal Black communities on a local and on a national level."
The mission of the National Black Theatre is defined and divided into three prongs. These prongs, as stated on their website, are:
"To produce transformational theater that helps to shift the inaccuracy around African Americans' cultural identity by telling authentic stories of Black lifestyle
To use theater arts as a means to educate, enrich, entertain, empower & inform the national conscience around current social issues impacting our communities
To provide a safe space for artists of color to articulate the complexity, beauty & artistic excellence intrinsic in how we experience the world in the domain of acting, directing, producing, designing, play writing and entrepreneurial autonomy."
Since its inception, the National Black Theatre has produced more than three hundred original works that have toured globally, including in Bermuda, Haiti and South Africa. Among these works are award-winning, critically-acclaimed productions such as Legacy: Memories of the Gospel Song and Detroit '67, recipient of the Edward M. Kennedy Prize for "Drama".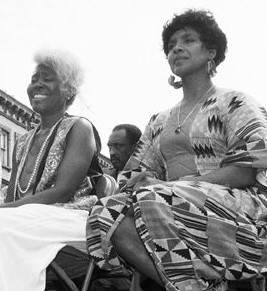 The NBT also has received from the Audience Development Committee, Inc. more than forty-five AUDELCO Black Theatre Awards for Excellence. This committee was developed by Vivian Robinson in 1973 in tribute to excellence in Black theatre arts within New York City. According to its website, their awards, known as the "VIV Awards", were "created to promote recognition, understanding and awareness of the arts in the African-American community". AUDELCO recognizes theatre works, on and off Broadway, and these productions may be "by African-American companies; written and/or directed by African-Americans; and/or (feature) African-American actors in productions". Recipients of VIV Awards include actors such as Denzel Washington, Debbie Allen, Phylicia Rashad, George Faison and Sanaa Lathan, as well as institutions such as the National Black Theatre.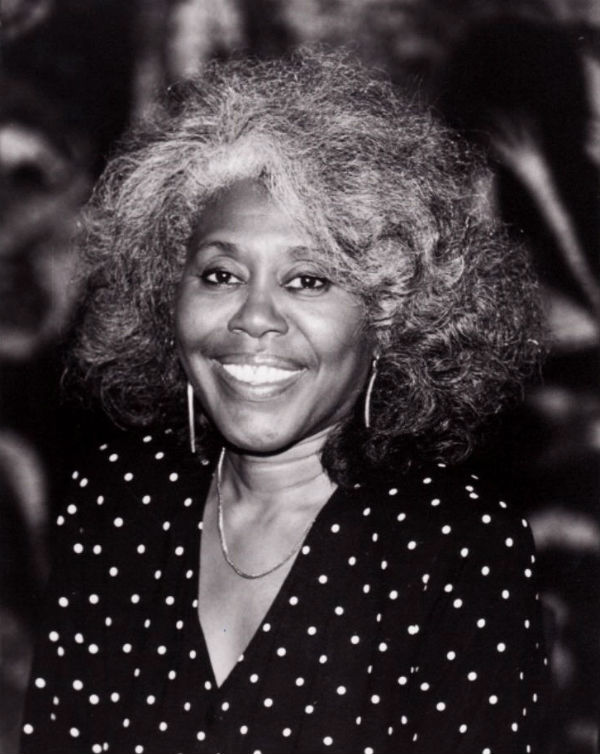 In 2008, Dr. Barbara Ann Teer passed away of natural causes; she was seventy-one years old. In salute to her and her life, she was laid in state at the National Black Theatre. The recipient of more than sixty awards and accolades, including two honorary doctorates, Teer was later interred with her loved ones in her home city of East St. Louis.
Her daughter, Sade Lythcott has been at the helm as the chief executive officer of the National Black Theatre since her death. Its three core programs dedicated to theatre arts, entrepreneurial arts and communications arts, have continued to preserve, educate and inspire for over fifty years.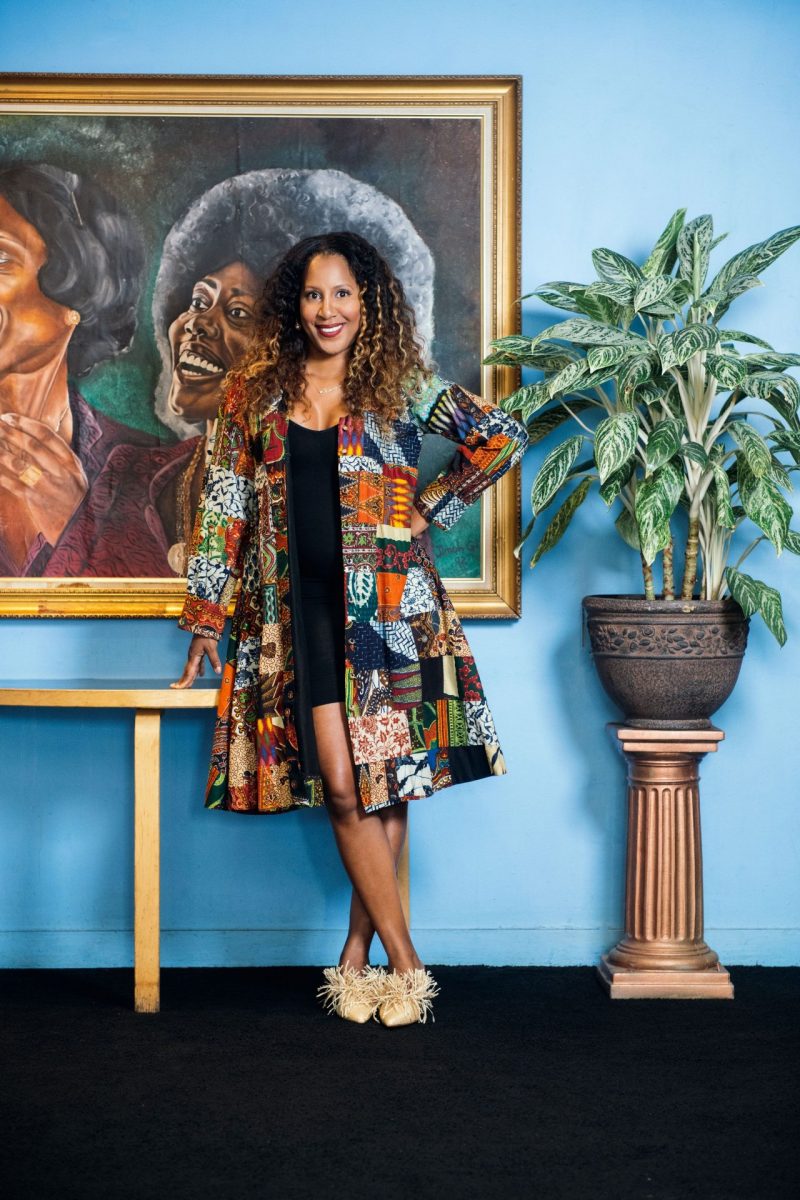 Aside from putting on productions, the National Black Theatre also hosts residencies for playwriting, production and direction, offers lectures; administers training and educational workshops; and provides dance classes. The NBT may be accessed by bus, subway, rail car and automobile; it is also ability accessible.
Barbara Ann Teer commissioned Haitian American founder and chief architect Gerard Paul to design the theatre complex's exterior. She also commissioned New Sacred Nigerian Artists of Oshogbo, Nigeria, to create the interior and exterior relief art of the National Black Theatre. Beautifully decorated with Afrocentric décor, the complex has areas that are available for rent.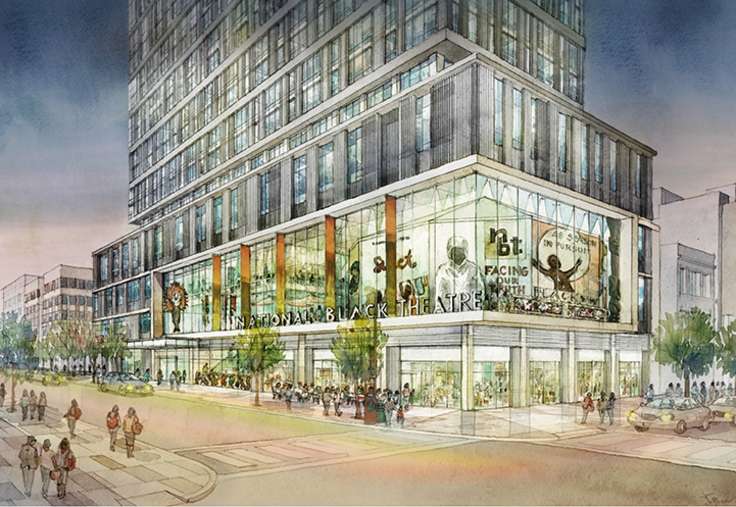 However, as of January 2019, the National Black Theater and L+M Development Partners joined to redevelop the site. In "First Peek at the 20-story National Black Theatre Project in Harlem" article posted on CityReality website, author Michelle Mazzarella wrote, "The National Black Theater will be an essential part of a new 240-foot-high, 20-story building that will occupy the entire eastern blockfront between 125th and 126th Streets. The ground floor will have retail, a residential entrance, and the theater's lobby. The second through fourth floors will be entirely dedicated to the National Black Theater with a double-height theater in the round, a black box theater, and classrooms and offices."
For greater enlightenment...