Originally known as the Hitsville U.S.A. building, the Motown Museum honors the enduring and massive impact of the Motown Records Corporation. Located at 2648 West Grand Boulevard in Detroit, Michigan, the museum is a historical salute to the immense impact its founder, Berry Gordy Jr.; personnel; artists and their music has had upon society.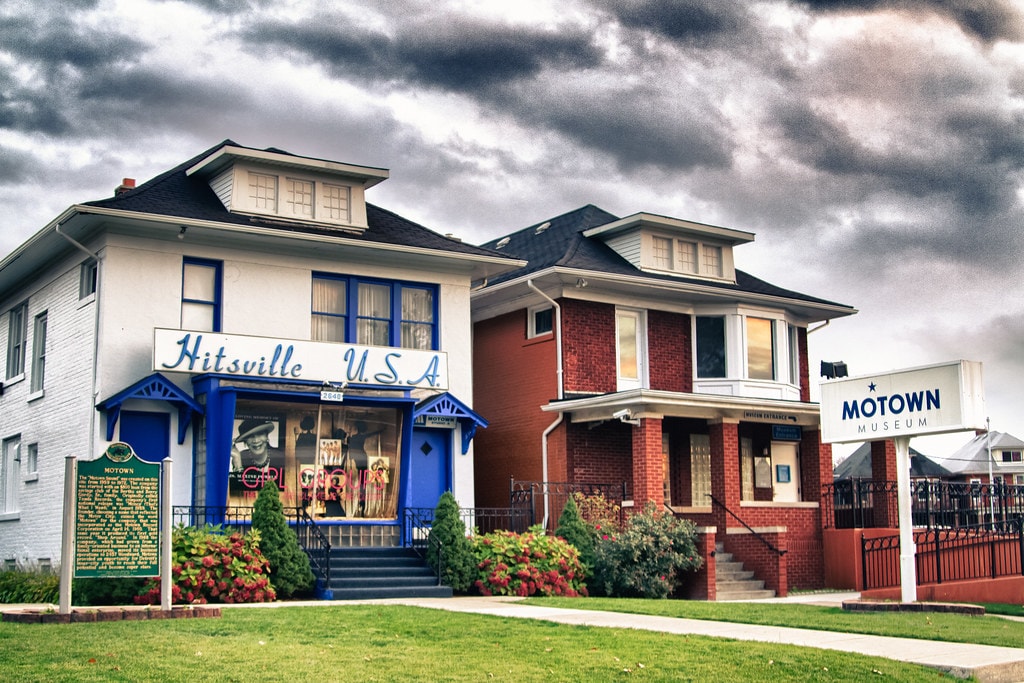 Founded in 1959 by Gordy, a young, African-American songwriter, with a loan of eight-hundred dollars from his family, the Midwest label was able to excel as no other record business prior or since. With the company having recently celebrated its quinquagenary anniversary, the Motown Museum, as per its website, affirms that "No other record company in history has exerted such an enormous influence on both the style and substance of popular music and culture. With more than 180 No. 1 hits songs worldwide and counting, that influence is still being felt today, from pop to hip-hop."
In 1959, Gordy, after forming his first record label, Tamla Records, purchased the property that would house his offices and it was there that he would develop his signature musical sound and style and administer his business affairs. Calling this property, "Hitsville U.S.A.", Gordy also needed a name for his new company and label. Although Detroit is known as "The Motor City", he felt that the word "city" belied the closeness he felt that was aligned with soul as well as rhythm and blues music, the genres of his music label. Also, the museum's website states that Gordy, " … in tribute to what he felt was the down-home quality of the warm, soulful people he grew up around, used 'town' in place of city, which gave him the contraction 'Motor Town' and the perfect name … 'Motown'".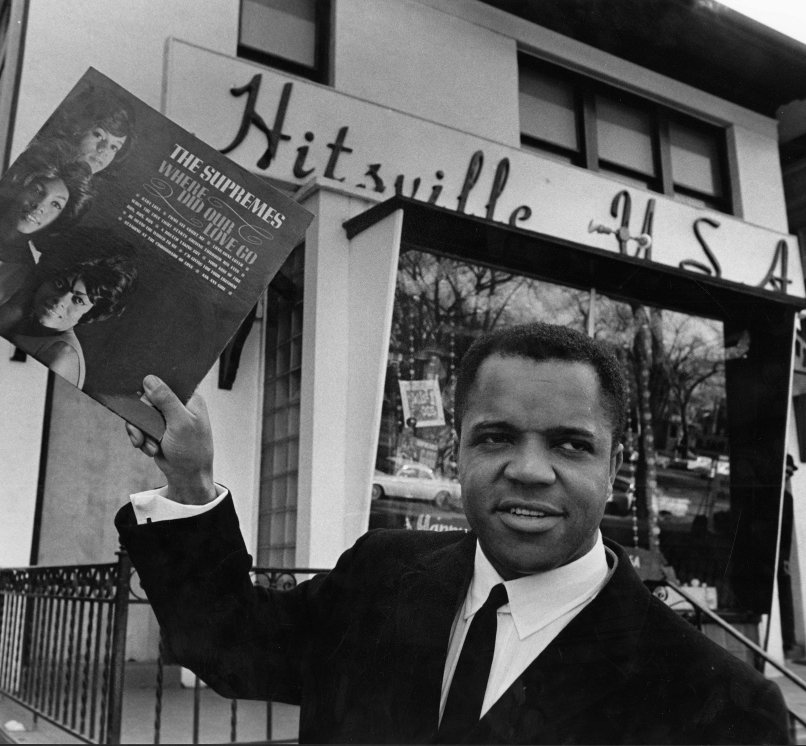 Hitsville U.S.A. would, in seven years (1959-1966) encompass eight buildings. The original building housed what is now known as the famous "Studio A". In this studio, numerous hits were made by some of Motown's greatest legends, including Smokey Robinson, Marvin Gaye, The Temptations, Diana Ross and the Supremes, The Jackson 5 and Stevie Wonder. This building also had a second story on which Gordy and his family lived. When Gordy and his family moved in 1962, Motown artists and their company could, and would, reside in the upper-level living quarters for the next decade. Additionally, Hitsville U.S.A. contained a library of creative content, a control room for the music studio and administrative offices.
Expanding his burgeoning empire, in 1961, Gordy started his own publishing company, Jobete publishing, which dealt with everything from sales and billing to public relations. The following year, offices for Gordy and his older sister, Esther Gordy Edwards, were created; they were called Berry Gordy Enterprises. During this time period, Edwards served as vice-president and chief executive officer of Motown. Edwards and her husband, George, a politician in Detroit, started the Ber-Berry Co-Op, which was intended to provide loans to family members. It was from them that Berry received the funds to start Motown in 1959. Within her administrative role at the company, Edwards managed and booked tours, such as the Motortown Revue, during the 1960s. This legendary revue was a package concert tour of Motown artists that allowed feature acts, such as Smokey Robinson & The Miracles, Mary Wells, Barrett Strong and the Marvelettes to headline and offered then-second-tier acts, including Marvin Gaye, Gladys Knight & the Pips, Martha Reeves & The Vandellas, Lil' Stevie Wonder, The Temptations, The Supremes and The Four Tops, the opportunities to hone their skills. The tours also included performers, such as Otis Redding, James Brown, Patti LaBelle and the Bluebelles, The Shirelles and Aretha Franklin, who were not artists signed to Motown. In 1965, the Berry Finance department, which managed royalties and payroll, was started.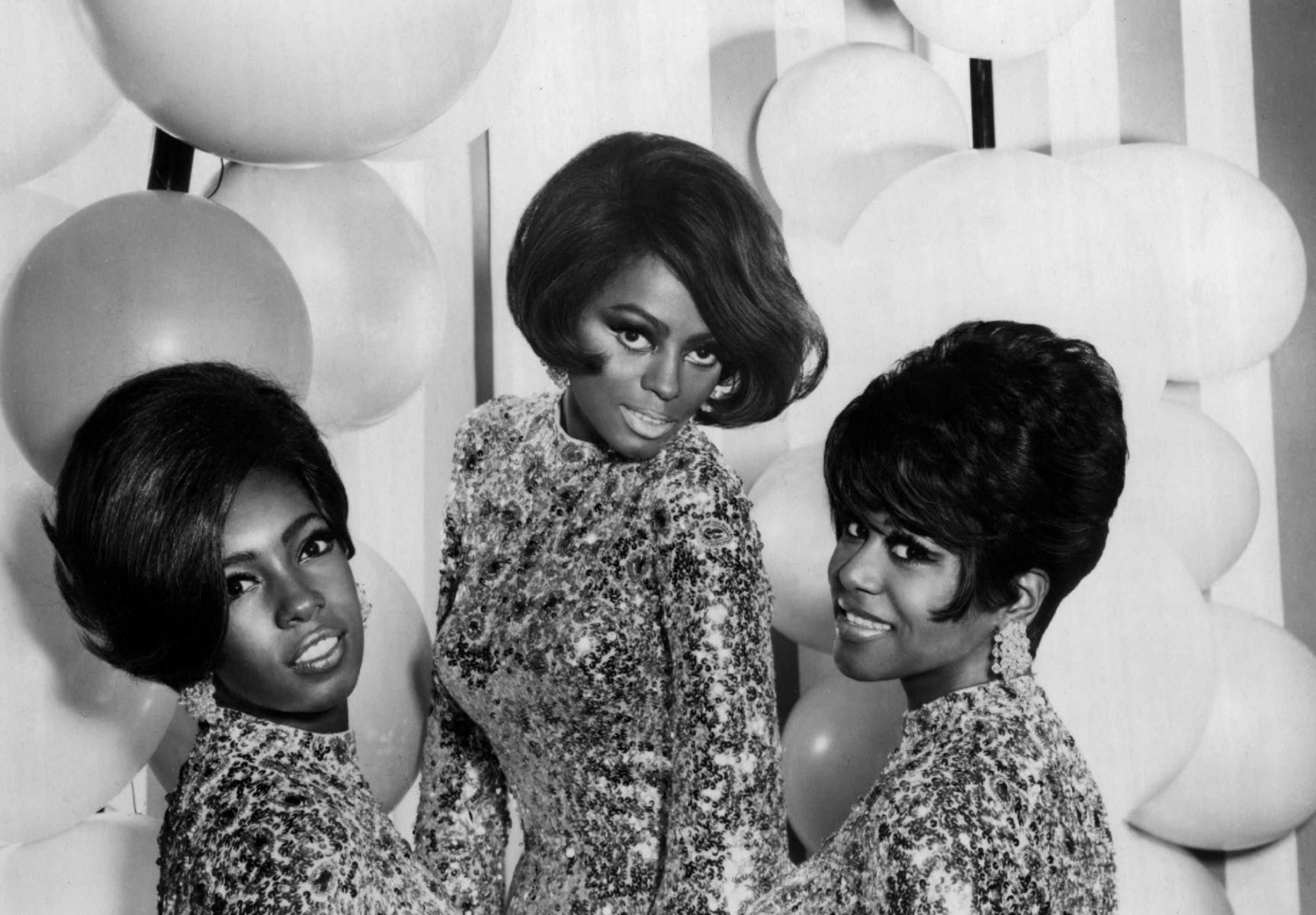 The following year was perhaps one of the most pivotal and groundbreaking, regarding artist management. In 1966, Gordy founded his division for Artist Personal Development. He had a vision of the qualities of how he wanted his artists to be perceived and ensured these qualities be adhered to by hiring greats like Cholly Atkins, who led the house choreography; Harvey Fuqua, who headed artist development and produced stage performances; Maurice King, who coached vocals as well as arranged and directed music production; and Maxine Powell, who instructed grooming, poise and social graces. Also created that year were rehearsal studios that centered around music mixing and mastering; two houses for office administration that involved marketing and travel; and the International Talent Management (ITM) office. At the end of 1966, over four hundred and fifty persons were employed by Motown, which earned a gross income of twenty million (USD).
Although Gordy would relocate Motown offices in other areas of Detroit, in 1972, he ultimately moved the headquarters of his company out west, to Los Angeles, California. Edwards refused to move and her administrative positions were transitioned to Robinson. Edwards continued her work with Motown and within the Detroit community. Because the original Hitsville U.S.A. studios had produced such an extensive catalogue of hits (no pun intended) worldwide, many people wanted to learn of the magic behind the recording label, including its many celebrated artists. Edwards would receive requests from fans greatly interested in visiting the site and Edwards, who painstakingly preserved mementos of the recoding company, decided to convert the Detroit Hitsville U.S.A. studio into what is now known as the Motown Museum. The museum, which opened in 1985, has truly become a Black cultural institution.
Edwards, who also served as President of the museum and was referred to as the "Mother of Motown" worked diligently to preserve and promote the vibrant and vast legacy of Motown. In the L.A. Times article, "Esther Gordy Edwards dies at 91; sister of Motown Revords founder ", written by journalist, Valerie J. Nelson, Smokey Robinson recalled their lifelong friendship and business relationship. Edwards had been famously teased for hoarding Motown material, including stage costumes, concert fliers and posters, during her three decades with her brother's company. Robinson said in the 2005 remembrance to the Detroit Free Press, "We used to laugh at Mrs. Edwards because everywhere we went on those tours, she saved everything. She saved all the pictures, all the placards … but what a wonderful thing she did. Because of her, we have that museum, we have that place where people can go and see that history." Edwards' granddaughter, Robin Terry, had been involved with the Motown Museum as both a board chair and its chief executive officer.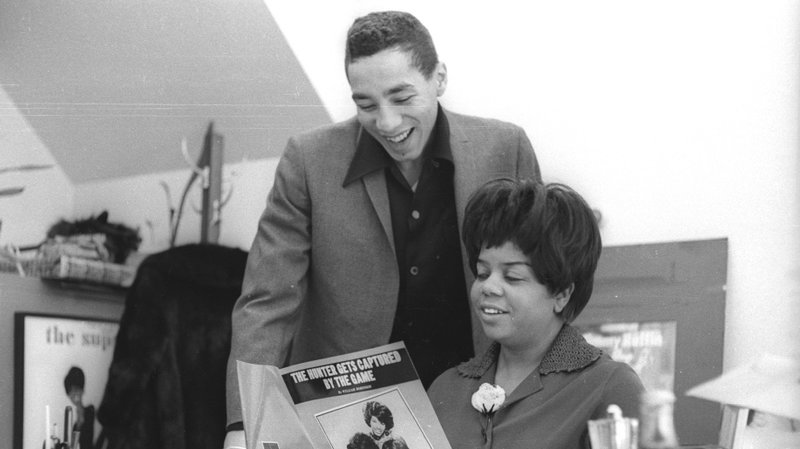 The Motown Museum is one of the most popular tourist destinations in The Motor City and there are many exciting elements that attract more than 40,000 people annually to visit the museum. The area of Detroit where West Grand Boulevard contains the Motown Museum has been renamed "Berry Gordy, Jr. Boulevard" in his honor.
Visitors may experience three of the original homes: Hitsville U.S.A. and the Jobete office are connected for exhibitions, which showcase everything from dresses, girl-group gowns and suits to photographs, album covers and hit records from Motown's golden era. The former finance department presently acts as an administrative office. They may visit Studio A and the upstairs apartment of the Gordy family, which have been decorated to appear as they did during the 1960s. Probably one of the museum's greatest attractions are a black fedora and a sequined, white, right-hand glove that belonged to entertainer extraordinaire, Michael Jackson. These signature props, accompanied by a $125,000 (USD) donation garnered from the net proceeds of the first show of his Bad world tour, were gifted to the museum by Jackson in 1988.
In 2016, the museum, which is on the historic register of the State of Michigan, announced a multi-million-dollar plan to expand in order to create space for interactive exhibits and recording studios. As Brian McCollum of the Detroit Free Press reported, "The Motown Museum on Monday announced a $50 million expansion that aims to transform the complex into 'a world-class tourist destination' along West Grand Boulevard. The 50,000-square-foot project will rise around the existing museum, housed in the humble Hitsville, U.S.A., building where Berry Gordy Jr. launched the careers of stars such as the Supremes, Temptations and Stevie Wonder. The project comes as Henry Ford Health System leads a neighborhood revitalization effort in the area." Since the announcement, donations from organizations including the American Association of Retired Persons (AARP), the W.K. Kellogg Foundation and the Kresge Foundation, have been gifted to the museum in order to assist with the expansion as well as aid in developing community programming.
As visitors enter the historical site, be prepared to visit the past, singing and dancing alongside legends of one of the greatest music labels of all time. To memorialize the visit, greatest hits CDs and other mementos may be purchased in the gift shop. Also available for purchase online are two four-CD boxed sets compiling 104 singles released during its "Detroit era", entitled Hitsville USA: The Motown Singles Collection 1959-1971 and 76 singles from its "Los Angeles era", Hitsvile USA: The Motown Singles Collection Volume Two 1972–1992.
The visit to the Motown Museum is guaranteed to be like the Motown label … like no other!