Considered, as per its website, to be "the most iconic and oldest jazz club in the United States", Minton's Playhouse is located at 210 West 118th Street. Housed on the first floor of the Cecil Hotel, the entry to this legendary Harlem nightspot is actually at 206 West 118 Street.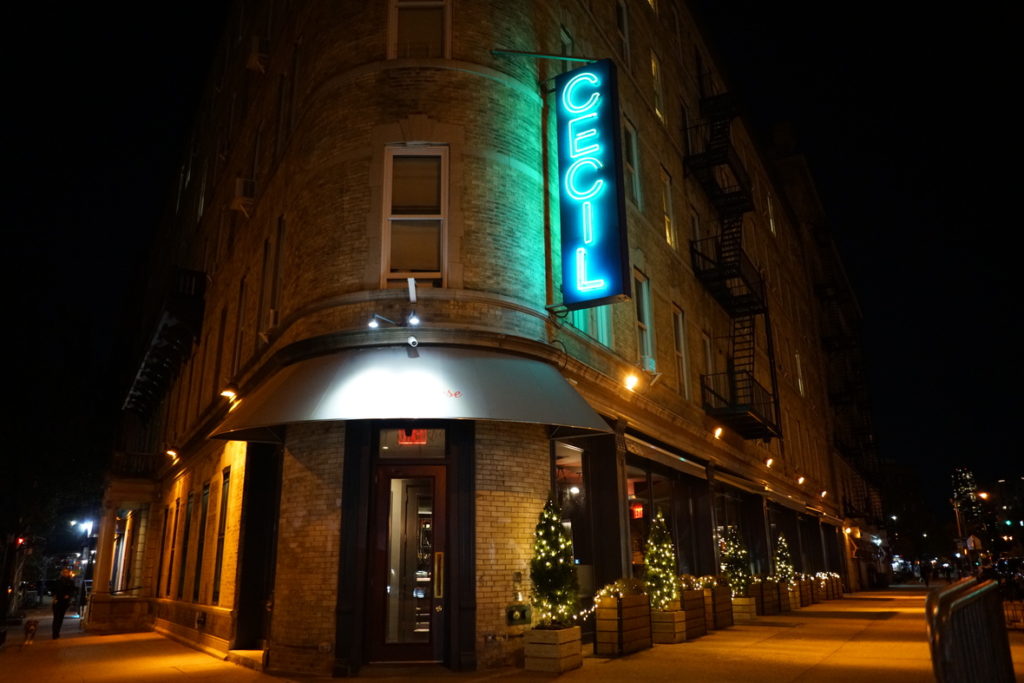 Founded in 1938 by Henry Minton, a tenor saxophonist, Minton's Playhouse would serve as the birthplace of a modern jazz genre that would be known as "Bebop". Minton, manager of the Rhythm Club in Harlem, made history as the inaugural Black delegate to Local 802 of the American Federation of Musicians.
Because of his diverse professional experience as a musician, entertainment administrator and union representative, Henry Minton uniquely understood the experiences of those off stage and on stage. In particular, he was acutely aware of the conditions, including poverty and hunger issues, that jazz musicians encountered in New York City. At Minton's Playhouse, musicians could get a hot meal or a loan from Minton. Also, during this time, the 1930s, they could hear, connect and even perform with celebrated musicians, including Earl "Fatha" Hines and Fats Waller, who Minton knew from his time at the Rhythm Club.
For the next decade, impromptu jam sessions at Minton's frequently featured jazz innovators Thelonious Monk, Charlie Christian, Kenny Clarke, Dizzy Gillespie and Charlie Parker. These jam sessions would be integral to the creation of Bebop. Although participation was prohibited by the musicians' union, Minton, as a union representative, ensured that the musicians in his club were not fined for their participation. Iconic jazz trumpeter, composer and bandleader Dizzy Gillespie relayed in Robert Gottlieb's Reading Jazz: A Gathering of Autobiography, Reportage, and Criticism from 1919 to Now an account regarding musicians being fined hundreds of dollars for playing in a jam session. This fining, however, was not the instance at Minton's Playhouse and it, presumably, was due to the status of Henry Minton.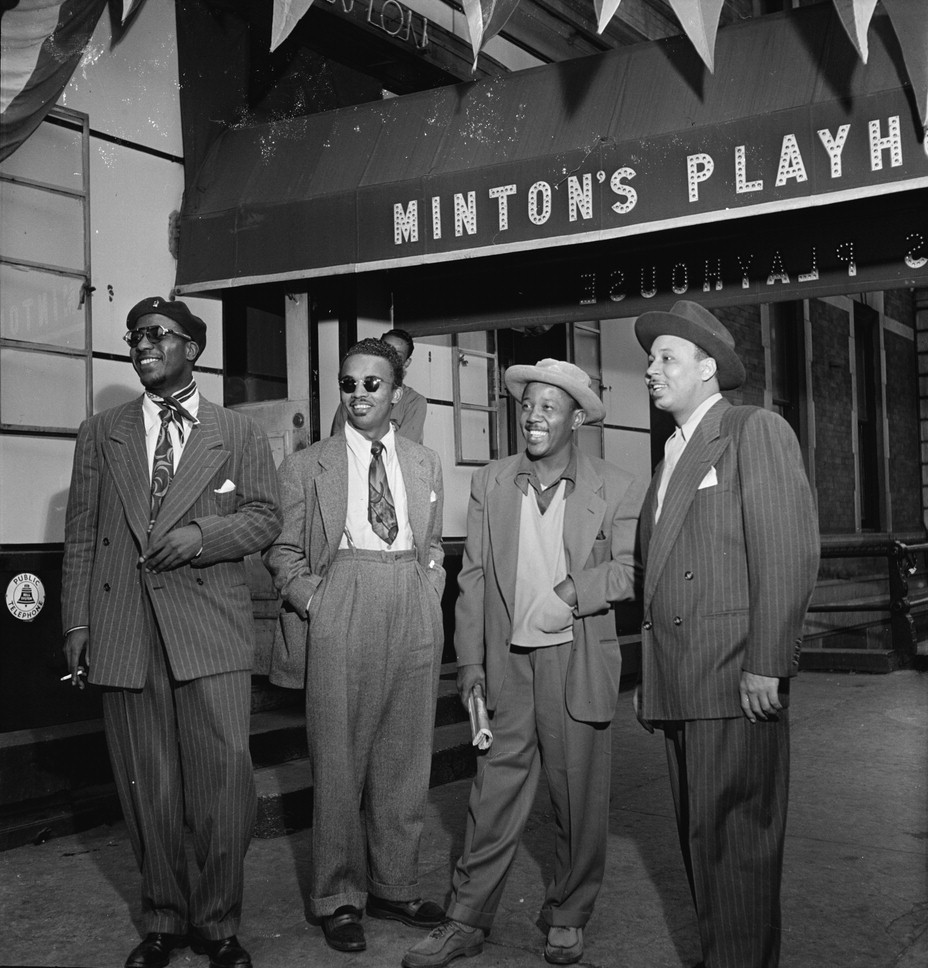 Other greats who guest performed at Minton's include Louis Armstrong, Art Blakely, Miles Davis, Billy Eckstine, Duke Ellington, Ella Fitzgerald, Erroll Garner, Benny Goodman, Coleman Hawkins, Billie Holiday, Gene Krupa, Art Tatum and Sarah Vaughn. According to the website of Minton's Playhouse, these incredible jazz musicians, "… in the words of the immortal Ralph Ellison, 'formulated … the chordal progressions and the hide-and-seek melodic methods of modern jazz.' In other words, Minton's was not just the birthplace of Bebop; it was the place of all of what we have come to know as modern jazz was incubated."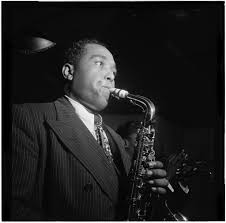 Writer Reggie Nadelson supports Ellison's sentiment. In his article, "The Harlem Jazz Club Where the Spirit of Billie Holiday Lives On" for The New York Times, Nadelson commented, "In the early 1940s, a few young guys – Thelonious Monk, Charlie Christian, Dizzy Gillespie and Charlie Parker among them – invented the new music. Dissonant, complex, impossible to play, bebop was seductive and gorgeous in a cerebral way, and it defined cool. America had entered World War II; musicians were drafted, the big bands decimated; with the country in a somber mood, swing music and the Harlem ballrooms, famous for their wild Lindy-hoppers, were out of fashion. Bebop, this new, modern jazz, was for small clubs like Minton's where nobody danced, and customers paid serious attention to the music, as they might to Bach. Bebop was about jam sessions and improvisation, and you never knew who would show up at Minton's; the musicians – Charles Mingus, Coleman Hawkins, Louis Armstrong, Ella Fitzgerald, Lester Young – were the celebrities."
In 1940, bandleader Teddy Hill was hired to manage Minton's Playhouse. He organized a house band whose members included Monk and Clarke. Hill drew interest in the club by attaining artists he had befriended during his days of playing at The Savoy Ballroom and the Apollo Theatre.
Hill also created an exciting event, "Monday Celebrity Nights", where musicians who had played at the Apollo Theatre for the week were gifted free food, drinks, and allowed to gather together and jam. This celebration of the musicians was sponsored by a collaboration of the Playhouse and the Schiffman family, who owned the Apollo Theatre. During these gatherings, "cutting sessions", or musical battles, occurred. These sessions were first made popular by musicians such as Duke Ellington, on piano; Lester Young, Coleman Hawkins and Roy Eldridge, all on tenor saxophones. By the 1940s, a cutting session often starred established musicians and their proteges; an example would be, respectively, Eldridge and Gillespie.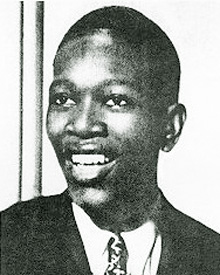 In 1942, Charlie Christian, one of the creators of Bebop passed away from tuberculosis. An electric guitarist who also was highly respected for his work in swing, most notably with Benny Goodman, Christian was only twenty-five years old. After the passing of Christian, Charlie "Bird" Parker began to frequent Minton's Playhouse. Though he was not hired by Hill to become a member of the band, he performed with it. Monk and Clarke paid him from their own monies because they felt Parker was essential in creating and performing Bebop.
Monk and Clarke proved to be correct, as Parker became a leading creator of this new form of jazz. His creations and innovations inspired and attracted upcoming musical greats including Miles Davis, Dexter Gordon, Max Roach and Sonny Stitt. In Miles: An Autobiography, co-authored with Quincy Troupe, Davis commented on his experience at this famed jazz club. He regaled, "On Monday nights at Minton's, Bird and Dizzy would come in to jam, so you'd have a thousand [players] up there trying to get in so they could listen to and play with Bird and Dizzy. But most of the musicians in the know didn't even think about playing when Bird and Dizzy came to jam. We would just sit out in the audience, to listen and learn … The way [it] went down up at Minton's was you brought your horn and hoped that Bird and Dizzy would invite you to play with them up on stage. And when this happened you better not blow it … People would watch for clues from Bird and Dizzy, and if they smiled when you finished playing, then that meant your playing was good."
The club continued to be a hip place to go until the 1960s, when it exchanged jam sessions for popular jazz performers. By the early 1970s, music tastes and economic times had changed, making it difficult for Minton's Playhouse to continue operation. It eventually closed in 1974 after a fire led to the abandonment of the Cecil Hotel. Because of its immeasurable significance in American history and culture, Minton's Playhouse was added to the U.S. National Register of Historic Places in 1985.
In 2006, the club re-opened as Uptown Lounge at Minton's Playhouse but would again close four years later. In 2013, African-American entrepreneur Richard Parsons revived Minton's Playhouse. Parsons previously served as CEO of Time Warner and interim chairman of the board at CBS. Revitalized, its modern renovations were designed by architect Sarah Garcia of Estudio Sarah Garcia. As of late 2018, Minton's Playhouse has been owned by Raphael Benavides.
Presently, guests of Minton's Playhouse can listen to jazz artists of the highest caliber. They may also enjoy a delicious meal at Cecil's Steakhouse. However, the best way, according to the Minton's Playhouse website, is to frequent both in what they term, "The Rebirth of Cool: a Harlem Jazz Experience". Guests, via reservation, are welcomed by live music and the availability of cocktails and "with the music playing and the drinks flowing, you'll be prepared for the fun, sensual evening to come." The contemporary décor, including statues and paintings, of Cecil's Steakhouse is posh but inviting. Various genres of music, such as jazz, R&B and salsa, serenade guests as they dine on fare "… that has been described as 'outstanding and inventive' as 'flavor combinations that are hard to find elsewhere' by Zagat and so many others."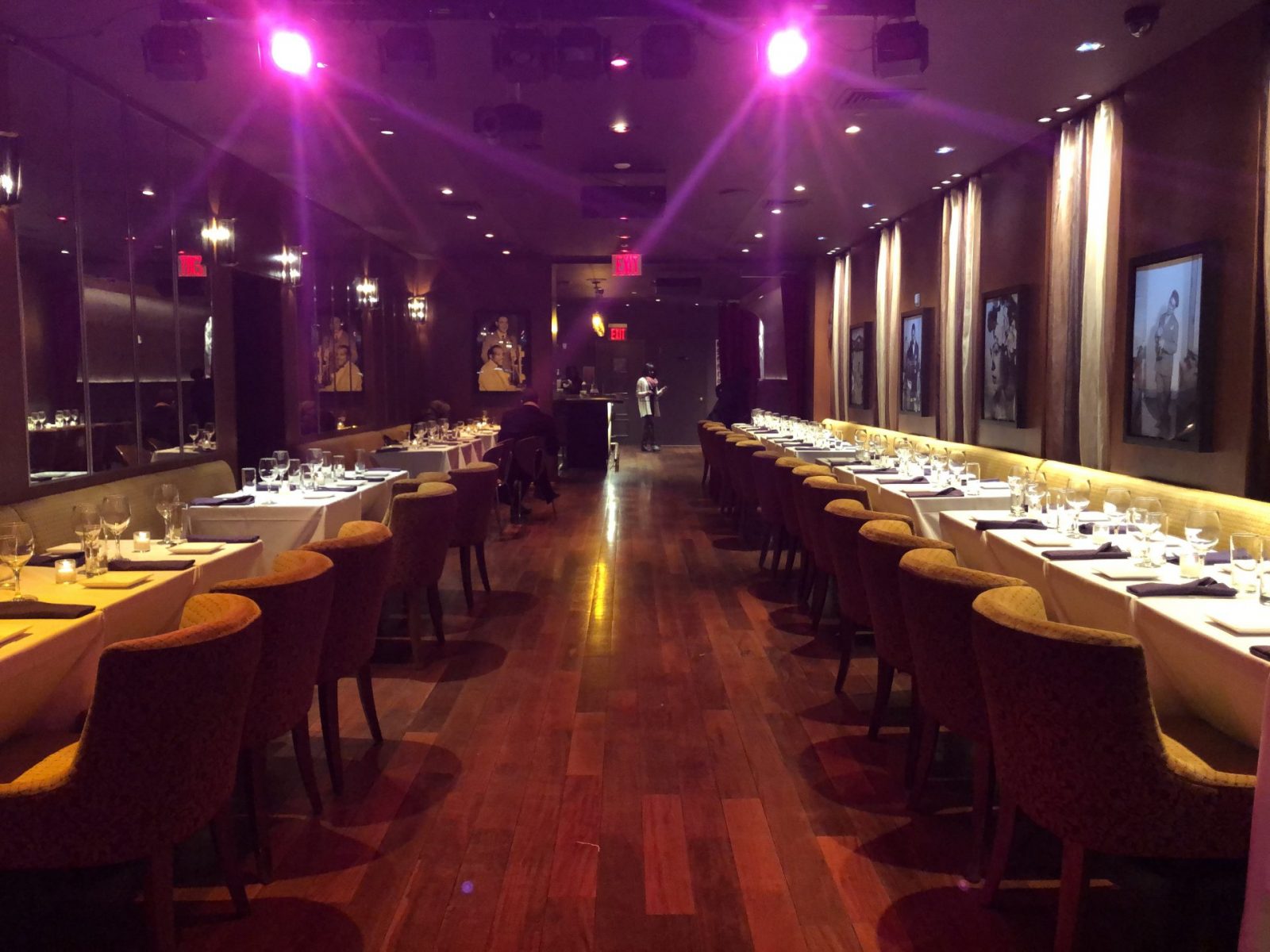 At the conclusion of your meal, guests then enter Minton's Playhouse; however, this entry is through the kitchen of Cecil's Steakhouse. The walk through the restaurant's kitchen is considered to be a privilege and it is "… reserved to those who want the full Cecil and Minton's experience … you will feel that you are truly being transported from the present, our modern steakhouse, to another era …"
Everything, including the interior design, ambiance and, of course, music, in Minton's Playhouse is representative of the Bebop era of the 1940s and 1950s. Images of jazz artists, such as Thelonious Monk, Dizzy Gillespie, Ella Fitzgerald and Charlie Parker, who performed at Minton's grace the walls. Above the bandstand is a mural, "The Lady Sleeps", which highlights musicians and Billie Holiday; it was created in 1946 by painter Charles Graham. Nadelson described it in his article as "Four musicians sit in a hotel room – possibly the Cecil Hotel. In the picture, there's a bottle of port on the dresser, a girl in a red dress asleep on the bed, face down. People say it's Billie Holiday, sleeping off a hangover."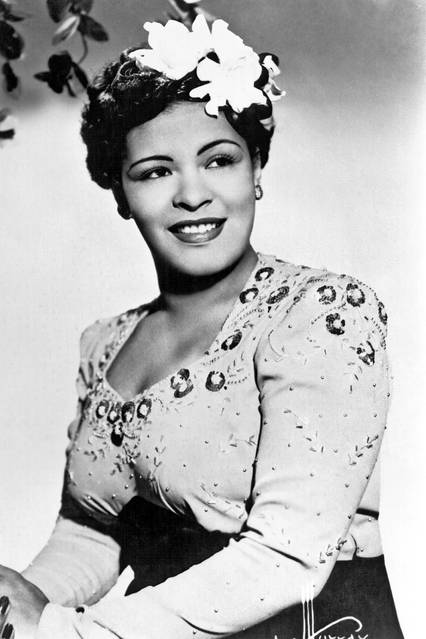 Whether you elect to engage in "The Rebirth of Cool: a Harlem Jazz Experience", it is for certain that Minton's Playhouse provides an encounter like no other!
Minton's Playhouse is open every day, from 6pm to midnight. Its events include its own Jazz-Star Series, performances by artists-in-residence and jazz brunches. Reservations may be placed via phone at (212) 243.222 or on their website, [email protected]. They may also be made at opentable.com.
For greater enlightenment...