Located at 1116 Phillips Street in Augusta, Georgia, the Lucy Craft Laney Museum of Black History is the only museum dedicated to African-American history in the Central Savannah River region. Its mission, as per its website, is "to promote the legacy of Ms. Lucy Craft Laney through arts and history and by educating and exposing children and adults of Augusta, the State of Georgia and beyond to the arts, history, literature and leadership through exhibits and programs." It also includes honoring the legacy of accomplished African-Americans in Augusta as well as developing "numerous community outreach initiatives that include exhibitions, lectures, youth camps, and tours of Augusta's historic Black sites."
Opening in 1991, the museum is located across from the original site of the Haines Normal and Industrial Institute in the Laney Walker North Historic District. It is housed in the former of home of Lucy Craft Laney, one of the premier educators of African-Americans in the history of Georgia.
Lucy Craft Laney was born to Rev. David and Louisa Laney in Macon, Georgia on April 13, 1854. The seventh of what would be the Laney couple's ten children, she was born into slavery. Though her parents were enslaved, her father was such an outstanding carpenter that he was able to retain the monies he earned from work he completed on the side. With those funds, he bought his wife's freedom and together, they sought a better life for their children.
Slavery barred many persons of African descent from essential facets of life, such as education. However, Ms. Campbell, the sister of the owner of the Laney family, taught Lucy, who was able to read by the time she was four years old. The Presbyterian teachings and practice of giving modeled to her by her parents and adults like Campbell would greatly impact and inspire her for the rest of her life.
With the ending of slavery, many African-Americans gained access to greater opportunities to advance themselves. Lucy Craft Laney was one of these persons. She believed passionately in education and in 1869, a fifteen-year old Laney became a member of the first class of students at Atlanta University (presently known as Clark Atlanta University, a private, Methodist, historically Black institution of higher learning). Graduating with three other students in 1873, she would enter the field of education, as per the museum's website, to "start a teaching career that would change the lives of an entire community of people and influence the nation."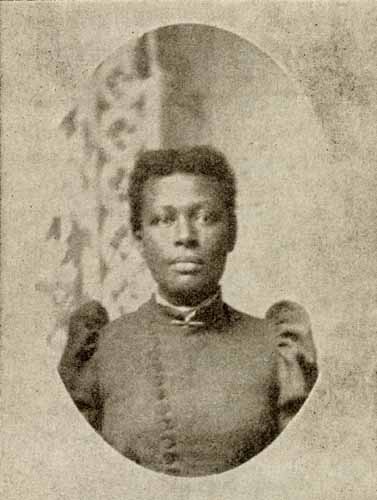 After briefly teaching in Georgian cities such as her home city of Macon and Savannah, she permanently settled in Augusta. There, Lucy Craft Laney, supported by the Christ Presbyterian Church, USA, founded the first school for African-Americans. Held in the basement of the Church, it opened for her inaugural class of just six students on January 6, 1883. By 1885, Laney experienced two successes. Her first class graduated and the school was filled beyond capacity, with two hundred and thirty-four Black boys and girls enrolled. This was made possible due to her passion, commitment and determination for her students to learn and excel.
In need of a larger venue and more funds to teach her growing student population, she petitioned the Presbyterian Church Convention about her school and efforts to educate African-Americans. Traveling on a one-way ticket, she, according to the museum's website, had only " … a little money, her prayers and her desire." While they denied her requests, they paid for her ticket to return to Augusta. Despite the rejection, Laney remained undeterred in her mission.
Fortunately, a person who was in attendance at the Convention was Mrs. Francine E.H. Haines. She was immensely impressed with Lucy Craft Laney to the degree that Haines, as the President of the Woman's Department of the Presbyterian Church, USA, secured $10,000.00 (approximately $270,000.00 in 2020) for Laney to further develop her school! Laney was incredibly grateful and humbled that a person she did not know was so gracious in assisting her in educating African-Americans. When the school moved from its basement quarters on 10th and Telfair Street to its new location at 800 Gwinnett Street (now known as "Laney-Walker Boulevard"), Lucy Craft Laney named her school the "Haines Normal and Industrial Institute" in honor of her generous benefactor. At this school, academics, including algebra and Latin; the arts, such as art and music; vocational education, including trades; and even sports were taught, engaged and promoted!
Lucy Craft Laney, a staunch proponent and supporter of education, continued to expand her efforts to provide opportunities for African-Americans to advance their own life. These efforts include her groundbreaking work in Augusta, where she created the first kindergarten for Black children and developed the first nursing school for Black adults, the Lamar School of Nursing. Laney's activism also included co-founding the local branch of the National Association for the Advancement of Colored People (NAACP). Additionally, she was actively involved with organizations such as the National Association of Negro Women and racially integrating the local branches of the Young Men's Christian Association (YMCA) and the Young Women's Christian Association (YMCA).
For the remainder of her life, Laney and her dedicated outreach would positively influence thousands, including future pioneer of education, advocate and stateswoman, Mary McLeod Bethune. Bethune is best known for being the only Black woman to be a member of the informal "Black Cabinet" of advisors to President Franklin D. Roosevelt and the founder of what is known today as Bethune-Cookman University, a historically Black institution of higher learning in Daytona Beach, Florida. Laney would be gifted numerous honorary degrees for her extensive work.
On October 23, 1933, Lucy Craft Laney passed away. Numerous people paid their respects to her and her phenomenal work. In memorial, her body was buried on the lawn at the Haines & Normal Industrial Institute. In 1974, Lucy Craft Laney was one of the few African-Americans whose portrait was installed in the state capitol building of Georgia; this was made possible by then-governor and future U.S. President Jimmy Carter. In 1983, she was inducted as a member of the "Georgia Women of Achievement".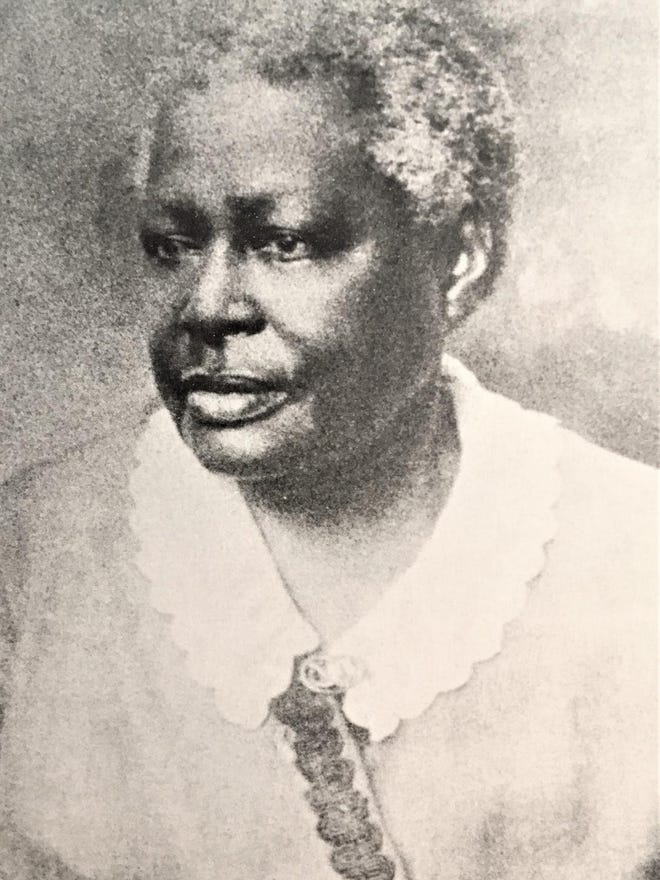 Gwinnett Street was renamed "Laney-Walker Boulevard" in tribute to Lucy Craft Laney and Rev. Dr. Charles T. Walker (1858-1921), an African-American pastor who founded Tabernacle Baptist Church in 1885.
Also born into slavery, Charles T. Walker's freedom led him to additionally serve, appointed by President William McKinley, as a chaplain in Cuba and later establish the first African-American branch of the Young Men's Christian Association in Harlem. Walker's return to Augusta led him to host millionaire John D. Rockefeller and President William H. Taft at his church. Guests to his Walker Baptist Institute include author, orator, presidential advisor and university president, Booker T. Washington, and agriculture genius and inventor George Washington Carver, both of Tuskegee University, a historically Black institution of higher learning in Tuskegee, Alabama. Rev. Dr. Walker resided at 1011 Gwinnett Street until his passing.
In 1949, the Haines Normal and Industrial School closed and later, many of its buildings were razed. Since, the Lucy Craft Laney Comprehensive High School has been erected. According to the National Park Service website, "The Cauley-Wheeler Memorial Building constructed in 1924 is the only remaining building from Haines and serves as headquarters for the Haines Alumni Association." There are also two schools named in her honor: the Lucy Laney Elementary School in Harris County, Georgia and Lucy Craft Laney Community School in Minneapolis, Minnesota.
In 1987, a fire devastated the home of Laney. What remained was purchased by Delta House, Inc. and it was soon renovated and converted to "The Lucy Craft Laney Museum of Black History".
The museum is open Tuesday through Friday, from 9:00 am until 5:00 pm and on Saturday, from 10:00 am until 4:00 pm. The museum allows for group tours, with four guests as the group's maximum number. Group tours are available by appointment only on Tuesday, Thursday, and Saturday from 10:30 am until 2:30pm. It is emphasized that guests call to schedule a tour in advance.
Parking is available onsite and security officers, as per the museum's website, are stationed there during the evenings and on special events.  These events include annual exhibitions, as per the Lucy Craft Laney Museum of Black History website, such as "the Women's History Month Exhibition in the Spring, Photography Exhibition in the Summer, Quilt and Doll Exhibitions in the Winter …" In April and May, they have hosted the "Lucy Craft Laney Museum of Black History Annual Golf Tournament", which honors the African-American caddies in the Augusta National.
Also available are walking tours of the historic "Golden Blocks" district. The area was given this nickname because African-Americans thrived in businesses, including banks, insurance companies and theatres, despite the overt racial discrimination throughout Augusta. The Lucy Craft Laney Museum of Black History, in collaboration with the Greater Augusta Arts Council, is seeking to produce contemporary public art that pays homage to the cultural and historic significance of the district. Located in Augusta's historic Laney-Walker and Bethlehem neighborhoods, this tributary art will be installed primarily on Gwinnett and Campbell Streets.
Spaces of the Lucy Craft Laney Museum of Black History may be rented. These include a theatre, reception room and banquet room; each have the capacity to serve one-hundred guests. Also available is a classroom that can accommodate seventy visitors.