"Kasi's very smart. She's brilliant and she's a visionary, you know? She always stretches the bounds of creativity with everything that she does."
~ Terence Blanchard, Grammy Award-winning composer
Karen "Kasi" Lemmons was born on February 24, 1961 in St. Louis, Missouri. Her father, a biology teacher, and mother, a counselor and psychologist, divorced when she was eight years old. Wanting to pursue a doctorate degree in education from Harvard University, her mother moved Kasi and her two sisters to Newton, Massachusetts.
From a young girl, Kasi Lemmons knew she wanted to be involved in the arts. As a secondary student, she attended Commonwealth School, a private institution in Boston. During that time, she took dance and acting lessons. She also was involved with the Circle in the Square Program, an outreach arm of the School of Drama at New York University. Being engaged in the program allowed her to interact with professional acting studios, including those of the elite Stella Adler and Lee Strasberg.
She secured her first professional gig in film at eighteen years old; she played a hostage in 11th Victim, a television movie. Lemmons soon started to act more in television shows, such as The Cosby Show, Walker, Texas Ranger and Murder, She Wrote and took her talents to the big screen. She also acted in films, including Spike Lee's School Daze (1988), Silence of the Lambs (1991), Candyman (1992), Fear of a Black Hat (1993) and 'Til There Was You (1997). Additionally, she performed in the Boston Children's Theatre.
Though she entered the field as an actress, she was most interested in becoming a director. Accordingly, she matriculated Tisch School of the Arts at New York University and the University of California, Los Angeles (UCLA), before returning to New York to study at The New School of Social Research. It was at The New School where she created her first film, Fall From Grace, a documentary that dealt with homelessness. Lemmons continued to act in order to support herself so she could devote more time to her calling to write and direct. Writing and directing became even more critical, as there was a dearth of quality roles for Black actresses in film. Her activities led to the 1997 release of her first-feature film, Eve's Bayou.
This groundbreaking motion picture is a Southern Gothic tale about the Batiste, a Creole-American family in Louisiana. It is touchingly narrated from the vantage of the lead character, ten-year old Eve, played by Jurnee Smollett. Starring Samuel L. Jackson, Lynn Whitfield, Debbi Morgan, Meagan Goode, Roger Guenveur Smith, Lisa Nicole Carson and Diahann Carroll, it also featured actor-director Vondie Curtis-Hall, who Lemmons married in 1995. Lemmons began writing the script for Eve's Bayou in 1992 and this film was the first screenplay that she had written by herself. Because of her novice and the personal significance of this film, Lemmons created a film short, Dr. Hugo, to convince film studios that she could indeed direct Eve's Bayou. This short, which starred Curtis-Hall as the lead role, was based upon a portion of Eve's Bayou. A unique experience also happened in 1997, the same year that her film was released. Gridlock'd, in which Kasi Lemmons appeared, was released; it was the debut feature film by her husband, Vondie Curtis-Hall
Her intent and efforts for Eve's Bayou paid off. The motion picture was both acclaimed by many critics and won awards. Roger Ebert wrote in his review, "Kasi Lemmons Makes Powerful Debut as Director", for the Chicago Sun-Times, "There has been no more assured and powerful film debut this year than Eve's Bayou, the first film by Kasi Lemmons. Reviewers have compared it to work by Tennessee Williams, Carson McCullers and other Southern Gothic writers; it reminded me of a family drama by Ingmar Bergman. It's made of memories that still have the power to wound. Its shadows contain secrets that will always hurt … The secrets in this movie, I said, are so deep they're even secrets from the people themselves. The story doesn't seem to have been written out from beginning to end, so much as been allowed to accumulate around feelings."
The highest grossing independent film of 1997, Eve's Bayou was given the Film Independent Spirit Award for "Best First Feature" and earned seven Image Award nominations, including for "Best Picture", from the National Association for the Advancement of Colored People (NAACP). The National Board of Review actually created a special "First-Time Director Award", exclusively for Kasi Lemmons. She also received the "Director's Achievement Award" at the 9th Annual Nortel Palm Springs Film Festival.
With her film, Kasi Lemmons also made another accomplishment in film history. She has appeared in one film that has been selected for the National Film Registry by the Library of Congress as being "culturally, historically or aesthetically" significant: The Silence of the Lambs (1991). She has also directed one film that is in the registry: Eve's Bayou (1997).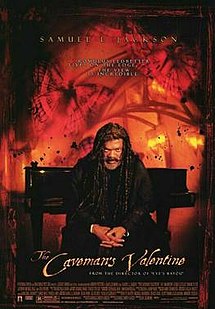 In 2001, she worked with Samuel L. Jackson again when she directed the psychological thriller, The Caveman's Valentine. Jackson, who co-produced Eve's Bayou, starred as Romulus Ledbetter, a schizophrenic vagrant who believes a murder has occurred. Adapted from the novel by George Dawes Green, it premiered at the 2002 Sundance Film Festival and received critical acclaim.
After developing and directing both the tribute to Sir Sidney Poitier for the 74th Annual Academy Award show and the Battle of Cloverfield, she directed Talk to Me (2007). This drama was based upon the lives and friendship of convicted felon-turned-successful Washington D.C. deejay Ralph "Petey" Green and radio station and manager Dewey Hughes. It starred Don Cheadle, Chiwetel Ejiofor, Taraji P. Henson, Cedric the Entertainer Mike Epps and Martin Sheen. Critically-acclaimed, Talk to Me won a Gotham Award for "Best Ensemble Cast" and Chiwetel Ejiofor, who played Hughes, received an Independent Spirit Award for "Best Supporting Actor". Lemmons won a 2008 Image Award for "Outstanding Directing" from the NAACP.
In 2013, Black Nativity, which she directed, was released. It starred Angela Bassett, Forrest Whitaker, Jennifer Hudson, Jacob Latimore, Tyrese Gibson, Nasir "Nas" Jones, and Mary J. Blige. It was adapted from the 1961 Black play, Black Nativity, written by legendary African-American poet, author and activist Langston Hughes. For her role, Bassett won an Image Award for "Outstanding Actress in a Motion Picture" by the NAACP.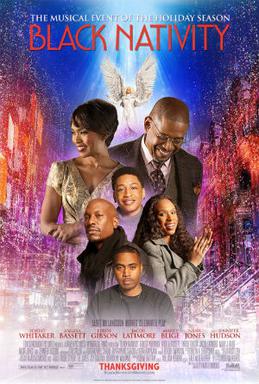 It received mixed reviews from critics and one on the Rotten Tomatoes website commented, "It's sweetly amiable and solidly performed, but Black Nativity suffers from director Kasi Lemmons' heavy-handed treatment of its celebrated source material."
However, Black Nativity has become a hit among urban film watchers, especially during the Christmas holiday season. Lemmons speaks on her experience with adapting and directing the classic play in a quote on IMDb, citing healing from the loss of her sister as inspiration. On the database site, she recalled, "Within a month of her death, I started writing. Because it was Black Nativity and had to do with a kid questioning faith, it was the right thing for to write at that moment. It saved me. I let it uplift me. That question of 'How do you keep having faith?' became very real to me … I look at it and say, 'It's very me'. On the other hand, it's the first movie I've made that my kids can go and see."
Six years later, Kasi Lemmons' Harriet premiered at the Toronto International Film Festival. Inspired by the life of African-American abolitionist and political activist Harriet Tubman, it starred Cynthia Erivo, Leslie Odom, Jr., Joe Alwyn and Janelle Monae. Like her other films, Harriet was critically-acclaimed. A box office hit and recipient of many nominations, it earned numerous awards. These awards include "Top Ten Films" by the African-American Film Critics Association, "Faith and Freedom Award for Movies" by the Movieguides Awards and "Best Time Capsule Award" by AARP's Movies for Grownups. Erivo, who portrayed Tubman, earned accolades include an Academy Award for "Best Actress". Kasi Lemmons' awards for Harriet include "Best Director" by the Black Film Critics Circle; "Mind the Gap Award" from the Mill Valley Film Festival; the "Elaine May Award" by the Philadelphia Film Critics Circle; and the "Best Movie by a Woman", "Josephine Baker Award" and "Karen Morley Award" of the Women Film Critics Circle Awards.
In 2020, she directed Self Made – Inspired by the Life of Madam C.J. Walker. Premiering on Netflix, this series was based upon details of Sarah Breedlove Walker, one of the first Black woman millionaires in the United States. As a guest columnist reflecting on her career in "Kasi Lemmons: 'African American History Is American History'" for Variety, she explained that she wanted to provide greater insight into a woman with who many are familiar. In her account, Lemmons shared, "In some ways, it's like Harriet Tubman, we don't know the story deeply. With film and TV, you have access to the character, you feel like you've sat down with them and it's a wonderful thing. It becomes less abstract. Madam C.J. Walker was a tremendously visionary woman. When you think of a woman born two years after slavery who says, 'I think I can run a business, empower other women and I think I could become a millionaire and a major entrepreneur,' you don't know how she arrived at such forward-thinking. She was decades ahead of her time."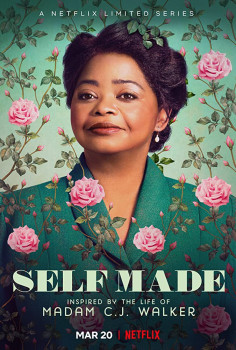 Kasi Lemmons recently served as librettist for her stage adaptation of Charles Blow's best-selling memoir, Fire Shut Up in My Bones, for the Opera Theatre of St. Louis. For the fifth time, she collaborated with Grammy Award-winning composer Terence Blanchard for his powerful production of Blow's book. Blanchard scored Lemmons' Eve's Bayou, The Caveman's Valentine, Talk to Me and Harriet. He spoke about their collaboration in "Harriet Composer Terence Blanchard Crafts Sweeping Score In Celebration Of Real-Life Superhero Harriet Tubman" written by Matt Grobar for Deadline. In the article, Blanchard regales on their relationship, praising, "I started working with Kasi on Eve's Bayou — I think that was the first film — and as soon as we started working together, we just had an instant connection. She told me she loved opera; I didn't know how significant that would be until later years. But it's been a great working relationship … You know, we did a lot of great work, man. Talk to Me, I think, was a classic. I don't think enough people have seen it, but I thought that was an amazing movie. And it's great to see her get the attention that she deserves, basically, with this film (Harriet) — because this film shows her talents, man. She knows how to relate with the actors and actresses, she knows how to get her point across, and to get what she needs to help tell her story, and I think it shows on the screen."
Married with four children, Kasi Lemmons is a dedicated educator and mentor. A 1998 recipient of an Honorary Doctor of Human Letters from Salem State College, she is an Associate Arts Professor in the Graduate Film Department at the Tisch School of the Arts, where she studied early in her acting career. A 2008 Artist-in-Residence at Vassar College, Lemmons was the 2011 Regents' Lecturer in the School of Theater, Film & Television at UCLA.
She has been active as a presenter and moderator in Filmmaker Labs of Film Independent, of which she has been a board member since 2004. Lemmons has guest lectured at institutions of higher learning including Columbia Film School at Columbia University in the City of New York, Yale University, the Los Angeles Film School and the University of Pristina Film School in Kosovo.
The leader of the curriculum core class, "Narrative Workshop" of the American Film Industry, Kasi Lemmons serves as an advisor to the Screenwriter and Filmmaker Labs of Sundance, where The Caveman's Valentine debuted.
"I don't wake up every day saying I'm a Black woman because it's too given, but I wake up every day feeling like an artist and I feel I'm an artist."
~ Kasi Lemmons