"(Jennifer) Satterfield-Siegel, NASCAR's first female African-American team owner, has increased opportunities for diverse drivers and pit-crew members, working relentlessly to make sure people from all walks of life have a seat at the NASCAR table if it's one that interests them."
~ PressFrom.com
Born in Indianapolis, Indiana, Jennifer Satterfield-Siegel is the first African-American woman to be a touring series team owner, car sponsor and race winner with the National Association for Stock Car Auto Racing (NASCAR)!
She and her husband, Max Siegel, own and manage Rev Racing, which, according to its material, "operates the NASCAR Drive for Diversity Program, which is the industry's leading developmental program for ethnic minorities and women drivers and pit crew members." Collaborating with the national racing association since 2009, her work in positively influencing opportunities for those historically omitted and/or disenfranchised in the race industry and culture is essential, powerful and immense.
Having overcome obstacles in order to attain professional success, Satterfield-Siegel feels that its significant to offer substantial guidance to those who are seeking to accomplish what others may feel is beyond their reach. In "Paving the Way: Award-winning Women in NASCAR Staking Powerful Claims" at PressFrom.com, she affirmed, "People told us what we couldn't do and all the reasons why we couldn't do it. You hope kids are strong enough to get through it and map out their own way. There are plenty of people and plenty of kids that get stopped because someone doesn't believe in them."
However, there are actions to accompany the hopes of Jennifer Satterfield-Siegel. These actions, as stated on her profile at Rev Racing, manifest in various instances. They involve her, as a first-year owner in 2014, and driver Mackena Bell placing a top-10 finish in the K&N Pro Series East. Also included are her 2015 sponsorship of "the No. 42 Special Smiles Pediatric Dentistry Toyota, driven by Jay Beasley and Sergio Pena, earning four top-5s, eight top-10s and one win at Virginia International Raceway. She also owned the No. 2 UTI/NTI Toyota car driven by Collin Cabre, who garnered one win, two top-5s and three top-10s in 2015." With his victory, Cabre, an alumnus of the Drive for Diversity Program, was Rev Racing's sixth professional racer to deliver for the Siegel couple their 17th win.
Jennifer Satterfield-Siegel's work with Rev Racing continued to cross color barriers and shatter glass ceilings! In reporting on the company's groundbreaking accomplishments in the 2018 press release, "Dr. Jennifer Satterfield-Siegel Makes Her own NASCAR History as Team Owner" at Catchfence.com, the writer celebrated, "The first African-American NASCAR national series race winner in 50 years. The first African-American woman to go 'over the wall' on a pit crew in a NASCAR national series. The NASCAR Xfinity Series Rookie of the Year. The 2016 NASCAR Xfinity Series champion. All four history-makers were the product of Rev Racing and the NASCAR Drive for Diversity Program; all are products of a team co-owned by Dr. Jennifer Satterfield-Siegel, the first African-American female NASCAR touring series team owner, car sponsor and race winner."
Since 2010, Rev Racing has been highly successful in training and further developing drivers and pit crew members for their forthcoming involvement with various NASCAR series, including the Monster Energy Cup Series and Xfinity Series. Their participants include drivers Kyle Larson, Daniel Suarez and Darrell "Bubba" Wallace, Jr., and the first African-American, female pit crew member, Brehanna Daniels. In the PressForm.com article, Satterfield-Seigel humbly shared her pride in and enthusiasm for guiding those involved with Rev Racing and the Drive for Diversity program.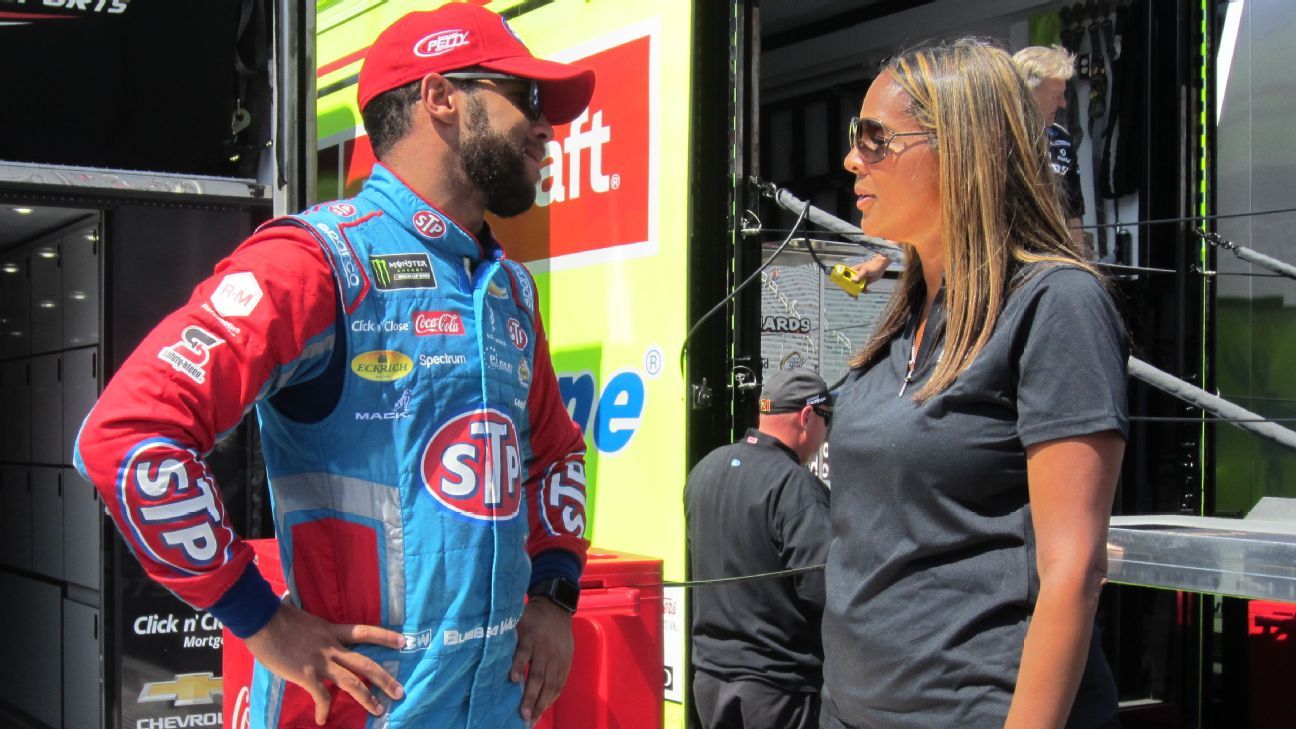 She emphasized, "To be able to be a part of helping someone get to the next level is wonderful, to help somebody really just embrace their passion … Just being able to help navigate them through the process. We all know all of these people, all of these athletes will one day encounter someone who won't like the fact that they are there because they are either female or because of the color of their skin. To be able to be supportive at this point in their career and to help them really embrace and see who they are and to be proud of the talent that they do have is really a great thing."
The optimism, determination and accomplishments of Jennifer Satterfield-Siegel at Rev Racing are mirrored in her professional career as a pediatric dentist. The owner and head dentist at Special Smiles Pediatric Dentistry and a member of the Craniofacial Team at Peyton Manning Children's Hospital. Siegel is incredibly passionate about and committed to her work with children. A wife and mother of three children, she is very honoring of her patients and their families.
A graduate of Spelman College, a historically Black institution of higher learning in Atlanta, Georgia, she knew from an early age that she wanted to be involved with dentistry. After completing her studies in Atlanta, she matriculated Indiana University Dental School and then completed her residency at Case Western Reserve University/Rainbow Babies and Children's Hospital of Cleveland in Ohio.
It is during her residency that she made the decision to work with children and she was especially compassionate about meeting the unique needs of those with special needs. In her biography at Special Smiles Pediatric Dentistry, Jennifer Satterfield-Siegel shares, "I opted to make all my kiddie dentures, space maintainers, obturators, and other appliances instead of sending them to a commercial lab. This is what helped make the decision in choosing me to be the Chief Resident during my second year of residency. I became very involved in making obturators/ feeding plates for cleft babies while in my training program. Naturally, I became increasingly interested in treatment planning for patients with special needs including babies born with cleft lip and cleft palates. My journey also includes extensive work with children with disabilities."
Since completing her residency, Jennifer Satterfield-Siegel served on the Cerebral Palsy Faculty at James Whitcomb Riley Children's Hospital. Holding hospital privileges at St. Vincent Hospital and Indiana University Health Hospitals, she as consistently ranked as the top pediatric dentist in Indianapolis.
Her mentoring work in the NASCAR Drive for Diversity extends to her outreach with youth and students. She has even allowed patients and students to shadow her so they may learn more of what she feels is a gratifying career. This has led for some to enroll in dental school and there are those who have elected pediatric dentistry is their field of interest.
The recipient of numerous awards, her extensive volunteerism and stellar accomplishments have led her to be honored by organizations such as the Coalition of Black Women, the Indianapolis Business Journal and the March of Dimes. She also was given the "Industry Ambassador Award" by the National Association for Stock Car Auto Racing for her active involvement with its Drive for Diversity Program.
Rounding out her professional and personal life is her engagement in activities she enjoys. These, as per her dentistry business profile, include "participating in Bible Study Fellowship, gardening in my yard and making jam."
Jennifer Satterfield-Siegel is truly inspirational, having mastered two fields of accomplishment and guiding the next generation for excellence in motor sports and dentistry!
"I could not be more proud of the success of the drivers and pit crew graduates … I am very excited about the role I have played in the development of these young men and women.  Being the first African-American female NASCAR car owner and sponsor has allowed me to impact an entire sport and culture.  We look forward to many more years of continued success for these young, diverse men and women."
~ Jennifer Satterfield-Siegel