"Exceptional! Words cannot adequately express this man. His story is impactful; he knows his roots and can express the importance of leaving that behind, while not forgetting what has made him the man he is today."
~ Lutheran Social Services
In the Watts neighborhood of Los Angeles, California, June Marie Giles, in 1964, gave birth to a baby boy who would be named Jeffery Henderson. His father, Charles Henderson, worked as a welder. Reared by his mother, Jeff was born just months before the Watts Riots of 1965. After attending several elementary and secondary schools throughout California, it was at John Muir Junior High School in Burbank when his life changed. There, he became close with a cousin who was a drug dealer; as such, Jeff began selling drugs as well.

His mother moved him and his sister but the communities in which they lived, including South Central in Los Angeles as well as San Diego, were saturated with gang life. By the early 1980s, his dealing had increased to the degree that, according to the article, "Chef Jeff Henderson: The Incredible Journey from Prison to the Kitchen" on BlackDoctor.org, Henderson "… controlled about 40 percent of the cocaine market in southeast San Diego." Operating a business of manufacturing and selling cocaine that garnered him $35,000 per week, Jeff stated in the article, "As a teenager, I took lavish vacations, bought my first home, drove luxury cars and owned expensive jewelry … In other words, I lived the so-called 'American Dream' at the expense of my community, which I am by no means proud of."
In 1988, at the age of twenty-four years old, Jeff Henderson was arrested for conspiracy with intent to distribute drugs. One of the couriers in his operation was arrested with cocaine and $40,000 in cash and further investigation had led to Henderson. In 1989, Henderson was found guilty of the charges levied against him and sentenced to serve ten years and seven months in prison.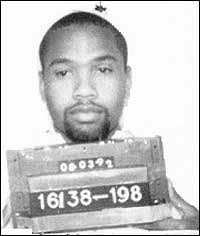 He served most of his sentence in the Terminal Island Federal Prison in Los Angeles and later worked in the dining hall of Nellis Air Force Base in Las Vegas, Nevada. He also completed part of his sentence in the federal prison at Maxwell Air Force Base in Montgomery, Alabama.
It was during his incarceration that he became a kitchen cook and found his calling. In 1992, Henderson was accepted into that base's program which trained inmates for a career in culinary arts. In that article from BlackDoctor.org, Jeff Henderson raved, "I enjoyed the kitchen praise and the fact that I finally found something I loved to do that was not criminal, that I could eventually turn into a great career once I was released."
Highly motivated to change his life for the better, Jeff Henderson studied the dictionary and earned his General Education Diploma (GED). He read everything from current events, including newspapers such as USA Today and the L.A. Times, to books on entrepreneurship. He worked his way from washing dishes to preparing meals as a cook.
In 1997, Jeff Henderson was released from prison and after a difficult period full of attempts to attain gainful employment, he was finally hired as a dishwasher. Although he knew that it would be a trying time for him because of his prison record, Henderson was determined to succeed in a positive way. After being promoted to a line cook, he sought employment in other restaurants throughout the Los Angeles area. He was soon hired to cook in elite spots, including the Ritz-Carlton in Marina Del Rey, Hotel Bel-Air in Los Angeles and the L'Ermitage Hotel in Beverly Hills.
After enjoying much success in Los Angeles, Jeff Henderson moved to Las Vegas, where he would be employed at the world-famous Caesars Palace Las Vegas Hotel and Casino. In 2001, Jeff Henderson made history when he became the first African-American named "Chef de Cuisine", or executive chef, at Caesars Palace.
That same year, Henderson was honored as "Chef of the Year" by the American Food and Wine Tasting Federation. Soon after, he became the executive chef at several premier restaurants including Café Bellagio, where he worked until 2006.
In 2007, Jeff Henderson released his autobiography, Cooked: From the Streets to the Stove, from Cocaine to Foie Gras. A best-selling book, he followed up his memoir with Chef Jeff Cooks, released in 2008, and his self-help book, If You Can See It, You Can Be It, published in 2013. He also edited, with Ramin Ganeshram, America I AM Pass It Down Cookbook; it was made available in 2011.
Because his life story has been so remarkable, Jeff Henderson has also been seen and heard in numerous forms of media, such as The Oprah Winfrey Show, Good Morning America, National Public Radio's "All Things Considered", People and USA Today. Actor Will Smith and his production company Overbrook Entertainment; Escape Artists and Columbia Pictures have expressed interest in the story of Henderson's life as a possible film for the theatre.
The dedicated commitment and passion of Jeff Henderson to assist in building the community has inspired him to create several endeavors, such as The Westside Group, a non-profit organization that assists at-risk youths. He knew, first-hand, how important it was to have positive support; not having his father in the home led him to look to external sources, including drug dealers and gang members, for guidance and approval.
In an interview featured on The HistoryMakers, Henderson spoke on his being influenced to change and grow for the better while he was an incarceated young man incarcerated. He stated, "… I was learning. [But I never ever was able to embrace the religious aspect of the Nation of Islam. I knew in my heart that I was still a Christian. But] the social concept of The Nation, I really, really grasped and I really believe that that was one of the key areas that really got me to love myself and love my people. Then I realized at that point, that I could never sell crack (crack cocaine) or be an advocate for gangs and stuff, ever again."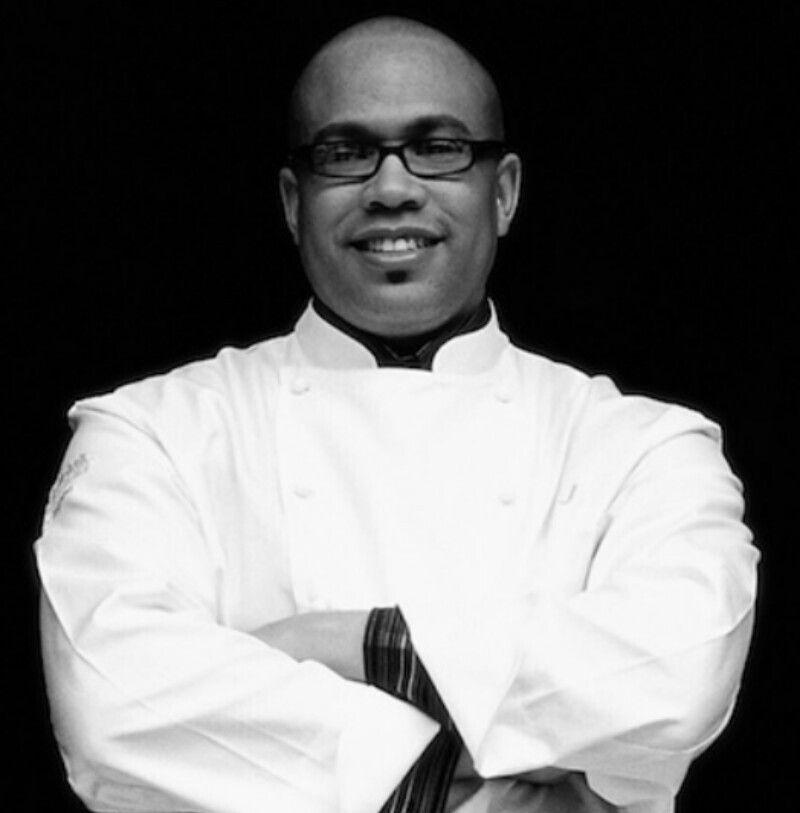 Jeff Henderson also has had three television shows: The Chef Jeff Project, Family Style with Chef Jeff and Flip My Food with Chef Jeff. He developed The Chef Jeff Project, in which he trains six young adults to enter the career field of culinary arts. He is committed in his guidance and mentorship, even allowing them to work in his catering company, Posh Urban Cuisine.
On the reality television show launched by the Food Network, Jeff engaged six young adults to work as members of his crew at Posh Urban Cuisine in Los Angeles for one month. In attempting to overcome their difficult past, each participant who completes Henderson's project is eligible for the Food Network Scholarship to culinary school. As stated on the Food Network website, "He arms them with the knowledge, the skills and, ultimately, the opportunity for a new life with a culinary career." The mission of The Chef Jeff Project is to teach each individual the value of perseverance in facing challenges, overcoming odds and gaining triumphs over trials.
Family Style with Chef Jeff, which premiered in 2013, is centered around making healthy eating decisions for the family. Produced by Bellum Entertainment Group, Henderson leads this family-friendly program and illustrates how positive choices in the kitchen can develop into rewarding, even life-changing, experiences.
In Flip My Food with Chef Jeff, Henderson "flips", or converts the beloved dishes of award-winning chefs, celebrities, and everyday people into healthier versions. This show, which premiered in 2014 and ran for two seasons, spanned 190 episodes.
Jeff Henderson is married to Stacy Womack, and they have five children. Together, Jeff and Stacy lead his company, The Henderson Group. Henderson is in high-demand as a motivational speaker, positively impacting many throughout the world. His clients include American Express, Aramark, California Pizza Kitchen, Dell, Duke University, General Electric and Rose-Hulman Institute of Technology.
"If you can see it, you can be it!"
~ Jeff Henderson