"Jackie Taylor … rose from modest roots to become a distinguished director, producer, actress, educator, singer, playwright and theater founder."
~ The Black Theater Ensemble
Jacqueline Elizabeth Taylor was born in Chicago, Illinois on August 10, 1951. Called "Jackie" for short, she was reared by hardworking parents in the Cabrini Green housing complex. She first showed her many talents in writing when she was just eight years old attending St. Joseph Elementary School. Her creations of poems, stories and plays earned her accolades that cemented her desire to further develop her interests and skills, which included directing when she was just in seventh grade.
Excelling in what she felt was her calling, Jackie Taylor elected to remain in her home city where she matriculated Loyola University.  In 1973, she graduated from the private institution of higher learning with her Bachelor of Arts degree in Theater, with Education as her minor.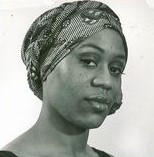 That same year, she became involved with Free Street Theater.  When she heard of a film being made about Black life in Cabrini Green, she felt this opportunity was designed for her.  When Taylor contacted her agent, she was dismissed because the movie was centered upon high school students and she was too old to be considered. 
Crafty and determined, she shared her next steps in her biography segment featured at The HistoryMakers website. In it, Jackie Taylor recalled, "So I found out who the, who the … I can't think of the, the term, but the casting director [Lauren Jones] was at that time, on the film. And I just pretended that I was somebody else and told them that I had this fabulous actress that I would like for them to see. And they put me, put down my name and said, 'Okay, here's her time.' And then I called my agent back and told her, 'Okay, I have a time.' This is my time cause you had to have an agent to go. And I went down. And I, you know, put my little bangs in my head and looked the, looked the age I was supposed to look and went down and got the role."
This role was as "Johnny Mae" in the now-classic, urban film, Cooley High. Released in 1975, it was the story of two best friends, Leroy "Preach" Jackson and Richard "Cochise" Morris, played, respectively, by Glynn Turman and Lawrence Hilton-Jacobs. Taylor's role was as the girlfriend of Cochise.
This role in Cooley High marked the debut of Jackie Taylor onto the large screen and opened the door for other opportunities. However, these roles, she felt, were primarily disrespectful, professionally and personally. On The HistoryMakers site, she affirmed, "The problem was I didn't like the parts. They were very degrading for me as a person, as a Black person and as a woman. I, I played one film where I was a prostitute. And I realized then when I did the role that if it's not gonna say anything, I can't do it. And I don't want to do it. So I had some difficulty in being able to work on a continual basis. If I had accepted the roles that they gave me, I wouldn't have had a problem. But because I wasn't just gonna do anything, I started garnering a name of being difficult."
Determined to continue honoring her work and credentials, she produced and starred in film, television and theater productions, including at the Goodman Theater and Victory Gardens. Countering the pervasive negative imagery of Blacks while promoting diverse aspects of Black life, Jackie Taylor founded the Black Ensemble Theatre (BE) in 1976.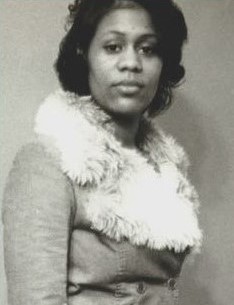 Serving in various capacities, including as CEO and producer, her mission has received much praise and accolades. With the development of the Black Ensemble Theater, she, according to theater's website, "created a strong institution committed to eradicating racism. BE is recognized throughout the nation for its outstanding original productions and exceptional educational outreach programs."
While sharing in her biography at The HistoryMakers site that the first theater space she had was at Club Misty, she soon operated in an unnamed theater space on Wells Avenue. Since, the Black Ensemble Theater had been primarily located at 4520 Beacon Street until 2011. Having broken ground in 2010, the BE claimed its first permanent home at the newly-constructed, $20 million Black Ensemble Theater Cultural Center at 4450 N. Clark Street!
Jackie Taylor's excellence in the arts and education shines, whether she is an educator, writer, producer, performer or advocate. Having earned her Master of Arts degree in Education from American College of Education, she has taught students who range from kindergarten to university level. She has also collaborated with institutions and organizations such as the Chicago Board of Education and Illinois Arts Council.
Jackie Taylor has been prolific in her development of BE.  The writer and producer of more than one-hundred works, plays that she created include All in Love is Fair, The Other Cinderella and Somebody Say Amen. She also brought to stage musical biographies on prominent African-Americans including The Marvin Gay Story; Don't Shed a Tear: The Billie Holiday Story; At Last: A Tribute to Etta James; and The Jackie Wilson Story.
A consummate performing artist, Taylor continues to act and has starred in films such as Losing Isaiah (1995), To Sir with Love 2 (1996), Hoodlum (1997) and Barbershop 2 (2004). Her stellar caliber of talent and professionalism has placed her among luminaries Turman, Hilton-Jacobs, Bill Duke, Laurence Fishburne and Sir Sidney Poitier.
Her outreach in providing and promoting theater excellence led her to act as president of the African American Arts Alliance, assistant director of special projects at Urban Gateways, and board member of the Betty Shabazz International Schools. Taylor also served, according to The HistoryMakers biography, as "the artistic director for the Regal Theater and vice president of the League of Chicago Theater."
The immense contributions of Jackie Taylor have garnered wonderful praises and awards. She has been profiled in esteemed, national publications including Essence, Jet, The New York Times and Variety. In 2009, Governor Pat Quinn (IL-D) declared March 27th as "Jackie Taylor Day". The recipient of an honorary doctorate degree from DePaul University, she has received local tributes of having a street named after her and receiving a Fifth Star Award by The City of Chicago.
Her accomplishments have been celebrated by many. These include Jackie Taylor, according to her theater's website, being "named one of the top 50 Performers by New City 2014 publication … a Chicago Defender 2016 Women of Excellence Honoree and was included in New City Stage magazine's 2013 List of the '50 People Who Really Perform in Chicago'. In 2012, Jackie was honored by Today's Chicago Woman magazine as one of 100 Women to Watch and a 'Chicagoan of the Year' by Chicago magazine. Other honors include a Special Jeff Award for her cultural contributions, a League of Chicago Theater Lifetime Achievement Award, one of the Top 10 in the Arts in the Chicago Sun-Times' 100 Most Powerful Women; 'Producer of the Year' by the National Black Theater Festival and a 'Phenomenal Women Award' by Expo for Today's Black Women."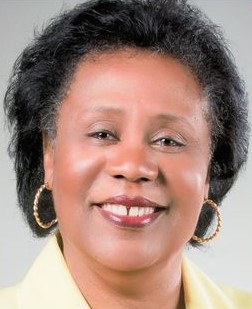 While these awards and honors are gratifying, Jackie Taylor feels, according to Black Ensemble Theater's website, that her "most prized accomplishments are being the mother of daughter, Tynea Wright, and an outstanding Grammy to her grandson, Tayden McGowan!"
"Smile and be happy!"
~ Jackie Taylor