"The best American stories are … stories of their faith and courage in meeting and overcoming difficulties … One of these men in West Virginia, who stands at the head of his profession in the State is Dr. Henry Floyd Gamble."
~ West Virginia Department of Arts, Culture and History
On January 16, 1862, Henry Floyd Gamble was born in the North Garden community of Albemarle County, Virginia to Henry Harmon and Willie Ann (née Howard) Gamble. Henry Harmon Gamble, who was of Scottish-Irish and Indigenous American descent, was the foreman on the estate of his master. Willie Ann, who was of primarily African-American descent, had been enslaved on Howard's Neck Plantation in Goochland County, Virginia. The master of that land tract was her father and Eliza Howard, who was also enslaved, was her mother.
Upon attaining emancipation after the ending of the Civil War, the Gambles settled near Charlottesville, Virginia, where he worked in order to support their family, which included ten children. Willie Ann had astute insight and, in her ambition to improve the future of her son, Henry Floyd, was able to secure a position for him to work as a houseboy in the home of Dr. John Staige Davis.
Around 1875 the Flanagan Bank went bankrupt and with it, the approximately $500 savings of Henry Harmon Gamble and the opportunity for Henry Floyd to attend school. According to the archives collection of the West Virginia Department of Arts, Culture and History website, Henry Floyd Gamble recalled, "… having all his savings in the bank, he lost it all in the failure. The payment on his property and the support of a wife and ten children took all that Father and children could make. For that reason, I could not attend school, but hired a night teacher while I worked at the University of Virginia in the home of Dr. John Staige Davis, professor of medicine in the University. The present Prof. J.S. Davis, Jr., the son of my employer used to teach me and really showed great interest in my progress, till his father prohibited him from giving me further lessons. Nevertheless from '79 to '82, I made progress under my night teacher. By 1882, I had saved about $50.00 and entered the preparatory department of Lincoln University."
Approximately thirteen years old when he began working for the Davis family, Henry Floyd found the position to bring value other than economic; John J., taught him to further read and write. Dr. Robert Gamble (later known as Yusef Ibn Tamas), Gamble's grandson, would support this informal but extended education in his article, "Medical History: Henry Floyd Gamble, 1862-1932)", of Journal of the National Medical Association. He wrote that his grandfather's experience with the family of Dr. John Staige Davis, whose father had been a friend of Thomas Jefferson, provided an "…active life of this elite family [that] had more than a beneficial influence on young Henry Floyd. With the help of John Jr., he made progress with his studies …" The account of Henry Floyd's determination was personally shared by Dr. John Staige Davis, Jr., who at the time that the medical journal article was published in 1972, practiced medicine in New York City.
In 1884, Henry Floyd Gamble entered the university track at Lincoln University, from which he graduated with his A.B. degree in 1888. He then pursued a medical degree from Yale University in New Haven, Connecticut. Receiving help from his family, including his sister, Anna Gamble Coles, and working as a server and custodian, Gamble was able to complete his studies in medical school and was awarded his M.D. degree in 1891. Graduating with honors, his thesis was entitled, "The Control of Epidemics". Dr. Henry Floyd Gamble would be the fourth African-American to graduate from Yale School of Medicine.
After graduating from Yale, Gamble returned to Virginia and began his own practice in Charlottesville. Not long after opening his practice, he received a communication from his sister, Anna. She had been on a visit in Charleston, West Virginia and had suddenly become ill. After traveling by train, he was able to examine her and had diagnosed that she suffered a twisted cystic ovary. Supported by the local physician, the two doctors performed surgery on Anna at the Charleston General Hospital. In the medical journal article, Gamble (Tamas) wrote of his grandfather, "His acumen and ability as a surgeon won him immediate hospital privileges. Anna Coles told me this story in 1962 in Charlottesville at the home of her son, Dr. Bernard Coles, just before she died at the age of 93 years. She also showed me her surgical scar."
Dr. Henry Floyd Gamble returned to Charlottesville but later in 1891, he relocated to Charleston and opened his own practice in medicine and surgery. As the capital of west Virginia, Charleston had a sizable population that was still growing. Gamble earned a reputation of being a stellar surgeon and also published articles on topics, such as Caesarean section and thoracic aneurisms, in medical journals. During the last ten years of his life, he restricted his practice to primarily surgery because so much work had to be undertaken on those who labored in the coal mines. Gamble also maintained a clinic in the basement of his home on Greenbriar Street, which was only several blocks away from the State Capitol building.
Henry Floyd Gamble was an early member of the First Baptist Church of Charleston, had been a Mason as well as an active member of Kappa Alpha Psi fraternity. Fluent in German and Hebrew, he was an avid reader of books whose topics ranged from philosophy and poetry to agriculture and medicine. A successful businessman and property owner, his professional interests expanded beyond the medical field. Because Blacks were excluded from professional organizations and also received inferior, if any, medical treatment due to racial discrimination, Gamble was highly active in leadership concerning Blacks and health. His activism led him to co-create the West Virginia State Medical Association, an African-American organization. He joined the National Medical Association (NMA), of which he would serve as Chairman of the Executive Board, assist in creating its constitution, and was elected president in 1911.
This organization was developed because the American Medical Association did not accept African-Americans. The NMA, whose mission, according to its website, "promotes the collective interests of physicians and patients of African descent. We carry out this mission by serving as the collective voice of physicians of African descent and a leading force for parity in medicine, elimination of health disparities and promotion of optimal health" is presently still flourishing.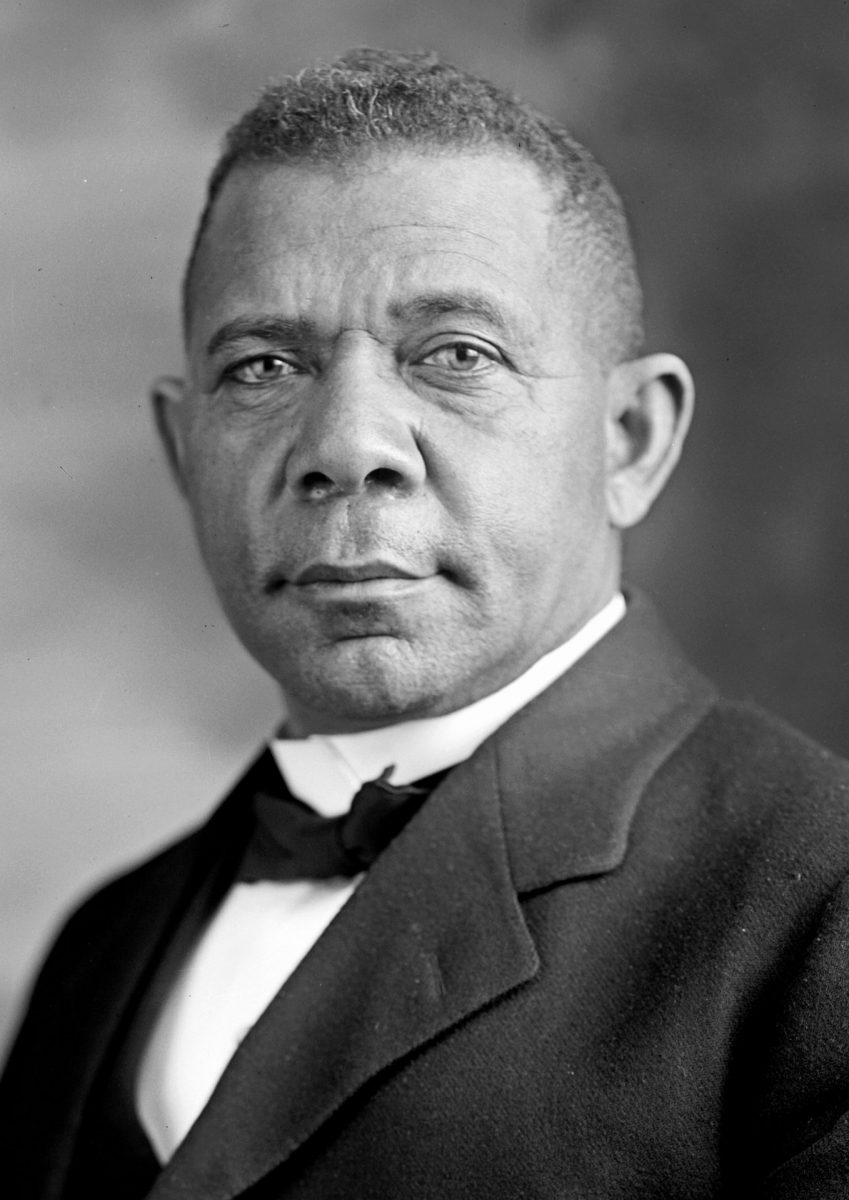 Gamble was also interested in the work at John A. Andrew Memorial Hospital at the Tuskegee Institute in Tuskegee, Alabama. He visited the hospital numerous times, as his cousin, Dr. John A. Kenney, Sr., practiced medicine there. Kenney, a co-founder of the NMA, was appointed director of John A. Andrew Memorial Hospital in 1902, after which the hospital increased in size and expanded its reach to the entire surrounding community. Another reason for Gamble's visits to Tuskegee was to connect with his colleague and close friend since childhood, Booker T. Washington. Orator, advisor to presidents of the United States and author, Washington was the president of Tuskegee Institute, a historical Black university. Its staff included the inimitable, agricultural genius, George Washington Carver. The letters between Washington and Gamble have been published in The Booker T. Washington Papers.
Henry Floyd Gamble would marry three times. His first marriage was to Elizabeth Gilmer of Virginia, with whom they had a daughter, Katherine. His second marriage was to Anna Banks of Pennsylvania, with whom they would have a son, Henry Floyd Jr. His third marriage was to Nina Hortense Clinton of Ohio, with whom they had two children, Howard Clinton and Anne Lucile.
On September 7, 1932, Gamble would pass away when his car was struck by a train. Although his vision was diminishing, he was still actively practicing medicine at seventy years old. Early that morning, he delivered a baby and was carrying friends to visit the mother when his vehicle was hit; he was a block away from his home.
The family of Dr. Henry Floyd Gamble worked to preserve and promote his legacy. His loved ones include his grandsons by Henry Floyd, Jr and Fay Peters Gamble: Robert Gamble (Yusef Ibn Tamas), M.D., who graduated magna cum laude, Phi Beta Kappa, with a B.S. degree from Howard University in 1963 and become the first African-American to graduate Johns Hopkins Medical School in 1967; and Henry Floyd Gamble, III, M.D., who graduated Howard University with a B.S. in 1964 and the M.D. in 1968. It also includes his granddaughter by Anne and Matthew Kennedy: Nina Gamble Kennedy, a classical pianist, orchestral conductor, filmmaker, and writer. Anne Gamble Kennedy was a concert pianist and piano accompanist for the acclaimed Fisk Jubilee Singers. Matthew Kennedy was the concert pianist and director of the Fisk Jubilee Singers.
"By striving and attaining to economic independence, combining savings, money and brains and establishing industries such as factories, and all other businesses that will give employment to our race group, then the race will have economic democracy."
~ Henry Floyd Gamble, M.D.