"Mrs. Johnson [was] smart enough as a businesswoman, as a visionary, to take color and translate it to the needs of women of many hues … Everything with Mrs. Johnson became a celebration of who we are, of who Black women were."
~ Andre Leon Talley, Editor-at-Large for Vogue
On April 4, 1916, a baby girl was born in Selma, Alabama to Nathaniel and Ethel (née McAlpine) Walker. Naming her "Eunice", she would be one of the couple's four children. Her parents were professionals, as her father was a physician and her mother was a principal.
Bright, industrious and talented, Eunice Walker matriculated Talladega College, a historically Black institution of higher learning in Alabama. At the oldest, private Black college in the state, she majored in sociology and became a member of Delta Sigma Theta, a Black sorority. After earning her Bachelor of Arts degree in 1938, Walker moved to Chicago, Illinois.
In "The Windy City", she began studying for her Master of Arts degree in social work at Loyola University. It was during this time her life would forever change. In 1940, she met John H. Johnson, the editor of Supreme Liberty Life Insurance Company. They began courting and upon receiving her graduate degree, John and Eunice married in 1941. The couple would be blessed with two children, John, Jr. and Linda.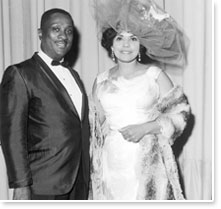 While working at the life insurance company, where he started as an office boy, John became inspired, wanting to create an African-American magazine version of Readers Digest. He was even more optimistic that he could be a successful Black entrepreneur. While many were discouraging of his hope, two of the most important women in his life were not; his mother and his wife. His mother believed so wholeheartedly and faithfully in John's vision and abilities that she permitted her son to use her furniture as collateral for a $500 loan.
Their belief paid off when in November 1942, the first issue of Negro Digest was published. Upon learning and applying marketing tips from magazine distributor Joseph Levy, the Johnson publication gained 50,000 subscribers within six months! It covered topics of positive achievements of African-Americans as well as the arts, culture, history and literature. After ceasing publication from 1951 until 1961, the Negro Digest resumed circulation. The publication's title changed in 1970 with the rise of the Black Power movement. Now known as Black World, it remained in publication until April 1976.
Building upon the success of the Negro Digest, John decided to publish an African-American version of Life magazine. It was Eunice who suggested the name of "Ebony" for their second publication, which was first published on November 1, 1945. A large periodical that was released monthly, it, too, covered achievements of African-Americans. However, its size permitted it to include photo essays about current events and issues, such as race, politics and criminal justice, impacting Blacks. Educators, experts, historians, investigative journalists and scholars were hired to contribute insight and provide support for this magazine's articles. Additionally, the advertisement featured products the Johnsons felt essential to its readers. To be certain, everything in Ebony was geared to meet the myriad of needs and multiple wants of African-Americans.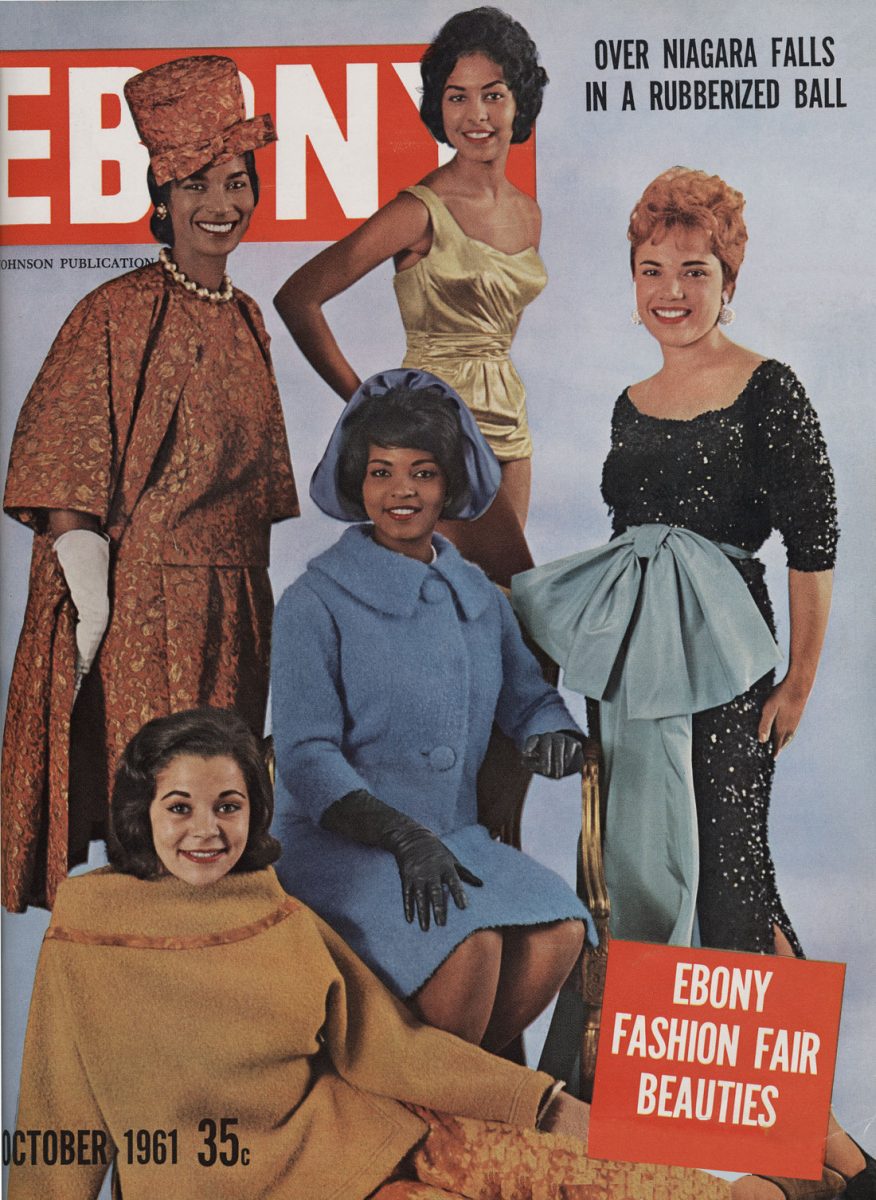 In 1951, the Johnson couple followed up with the publishing of Tan, which was a Black version of True Confessions, and Jet. Published on November 1, 1951, Jet was titled as such because he wanted the periodical to represent Black and speed. According to its subtopic from the Johnson Publishing Company, Jet was started as John H. Johnson affirmed, "In the world today everything is moving along at a faster clip. There is more news and far less time to read it. … [It provides] news coverage on happenings among Negroes all over the U.S. — in entertainment, politics, sports, social events as well as features on unusual personalities, places and events."
Not resting on her laurels of serving as Secretary-Treasurer of their publishing empire, Eunice Johnson continued her education, studying journalism at Northwestern University and interior decoration at the Ray-Vogue School of Design. This clearly developed her professional and personal growth. However, the ever-stylish Johnson expanded her focus on fashion. Seeing a dearth of Blacks, including as designers and models, in print, involved and promoted, she undertook a mission to correct this absence.
After successfully creating a fashion show fundraiser for a New Orleans hospital in 1958, Eunice Johnson developed the Ebony Fashion Tour. Ultimately becoming known as the "Ebony Fashion Fair", it annually toured the United States, the Caribbean and Canada. Initially, she was disregarded by many in the fashion industry due to racism. However, designers soon respected Eunice Johnson when they learned of her quiet class, expansive clout and excessive wealth.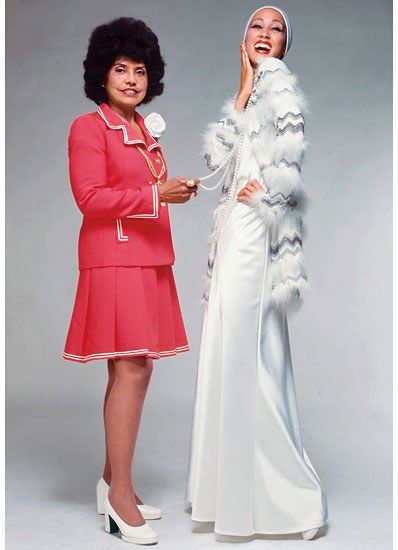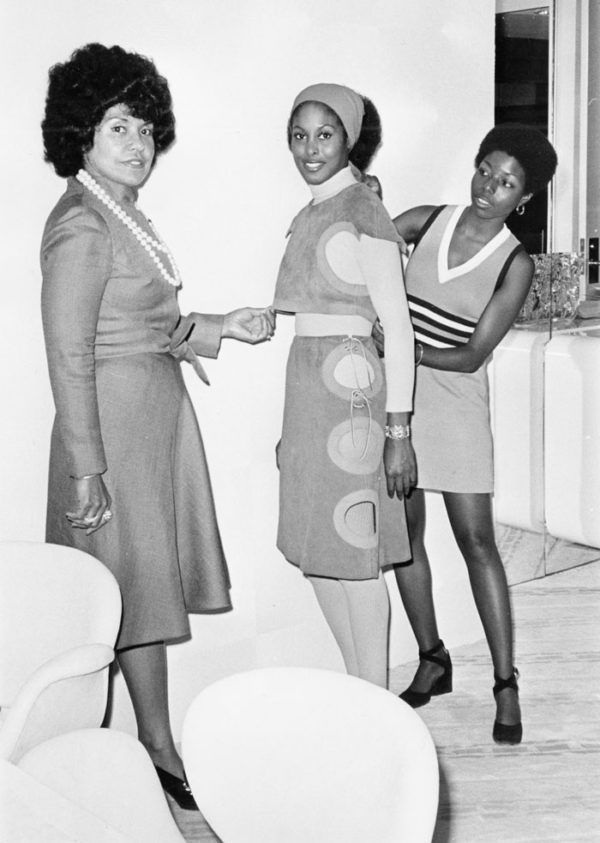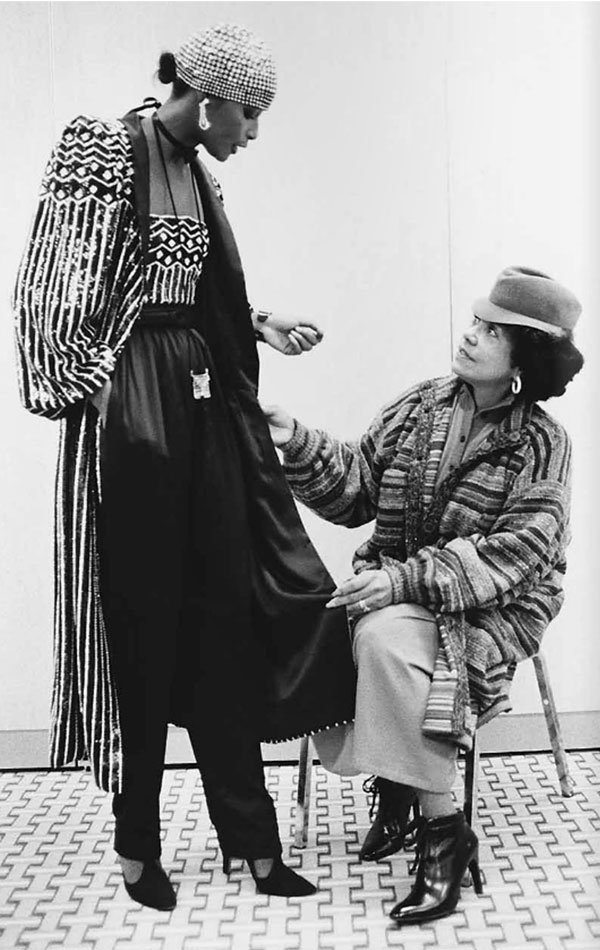 Whether in America or overseas in Paris and Milan, Eunice Johnson became a formidable force. In "Eunice Walker Johnson: The Definition of Glamour and Beauty" at Meik Magazine, the author shared, "Her main purpose was to transfer the glamour of Europe's major fashion brands, such as Yves Saint Laurent, Dior, Chanel, Pierre Cardin, Balenciaga, Ungaro, Christian Lacroix or Valentino to the United States with Black models. She also was committed to American designs and, above all, supported Black designers such as Lenora Levon, Rufus Barkley and Angela B'Nai. It was about using fashion as a driving vehicle to inspire the Black community in their expectations or way of life through luxury. A radical act at a time when segregation remained the norm and Black women were highly excluded from haute couture."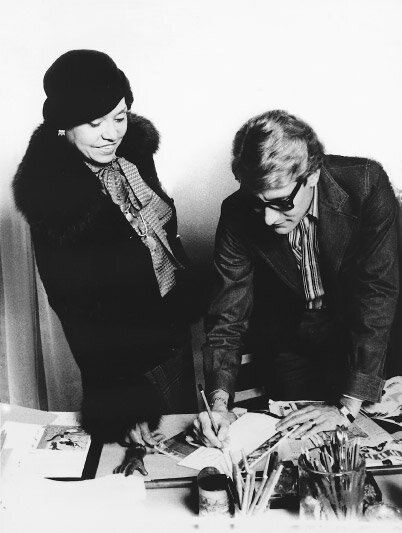 Johnson sought and obtained the best, from material and designs to set décor and lighting, for Ebony Fashion Fair. In the aforementioned article, it's stated that "Eunice spent a lot of money on boutiques or retailers where she could get the best designs. And she did not settle for little; she always sought the creme de la creme so that she could offer her customers exclusive and quality designs. She became a fashion producer, fashion and styling editor and chaired, in addition to being director, Ebony Fashion Fair for nearly 50 years, from 1961 to 2009."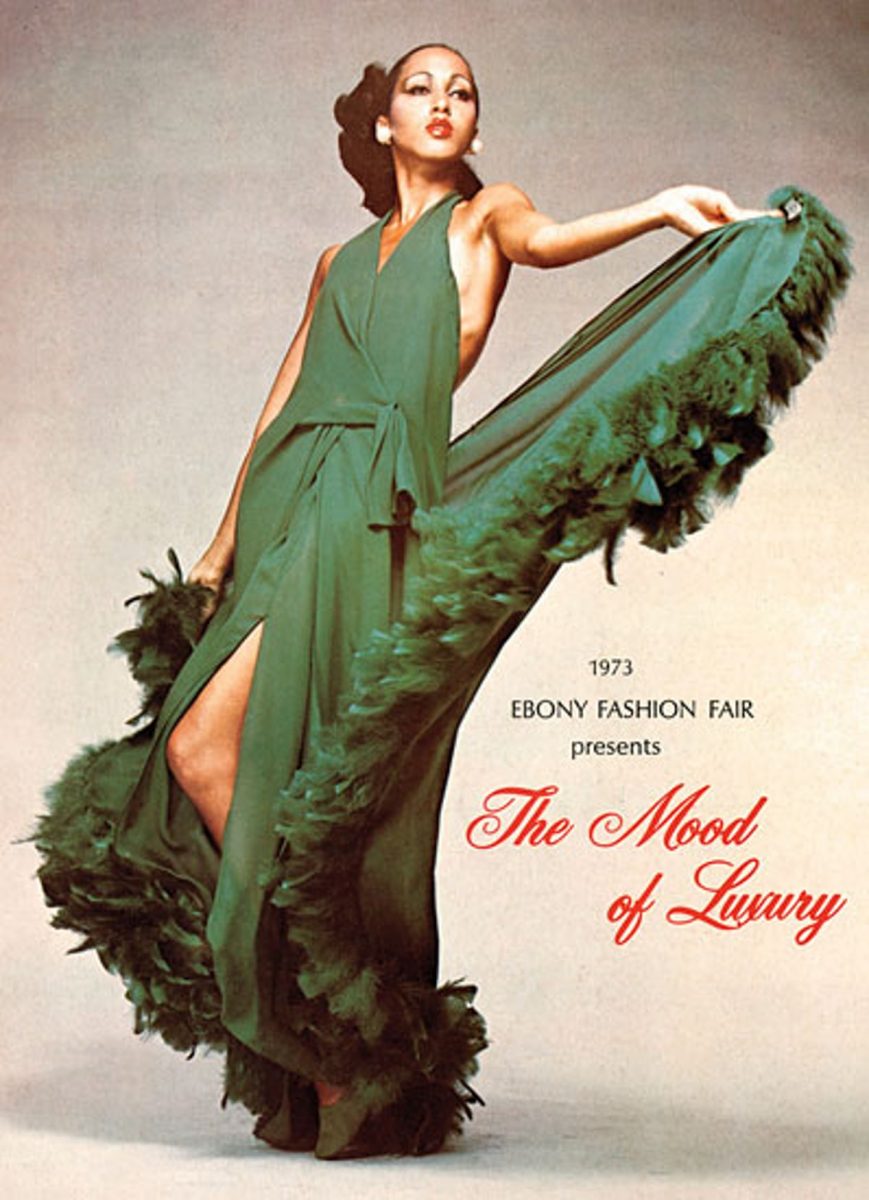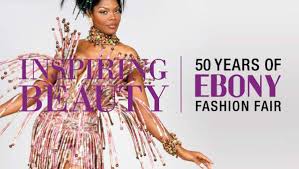 Inspiring countless people for almost five decades, Ebony Fashion Fair exhibited in two-hundred cities worldwide. According to Johnson Publishing Company, Ebony Fashion Fair "has produced more than 4,000 shows and raised more than $55 million for charity." Featuring haute couture as well as ready-wear clothing in her fashion line, Johnson encountered a difficulty all too common for many Blacks: a lack of cosmetics that are true to their diverse and unique skin tones.
Accordingly, the Ebony Fashion Fair models were blending and mixing their own make-up. When she approached White-owned cosmetic manufacturers, similar to her interest in fashion, she was rebuffed. Eunice and John would work to create their own sampling of make-up, The Capsule Collection, that was available through mail order. The Johnson sampling was an incredible success and prompted Eunice Johnson to launch in 1973 her own line of cosmetics that were specifically developed for women of color.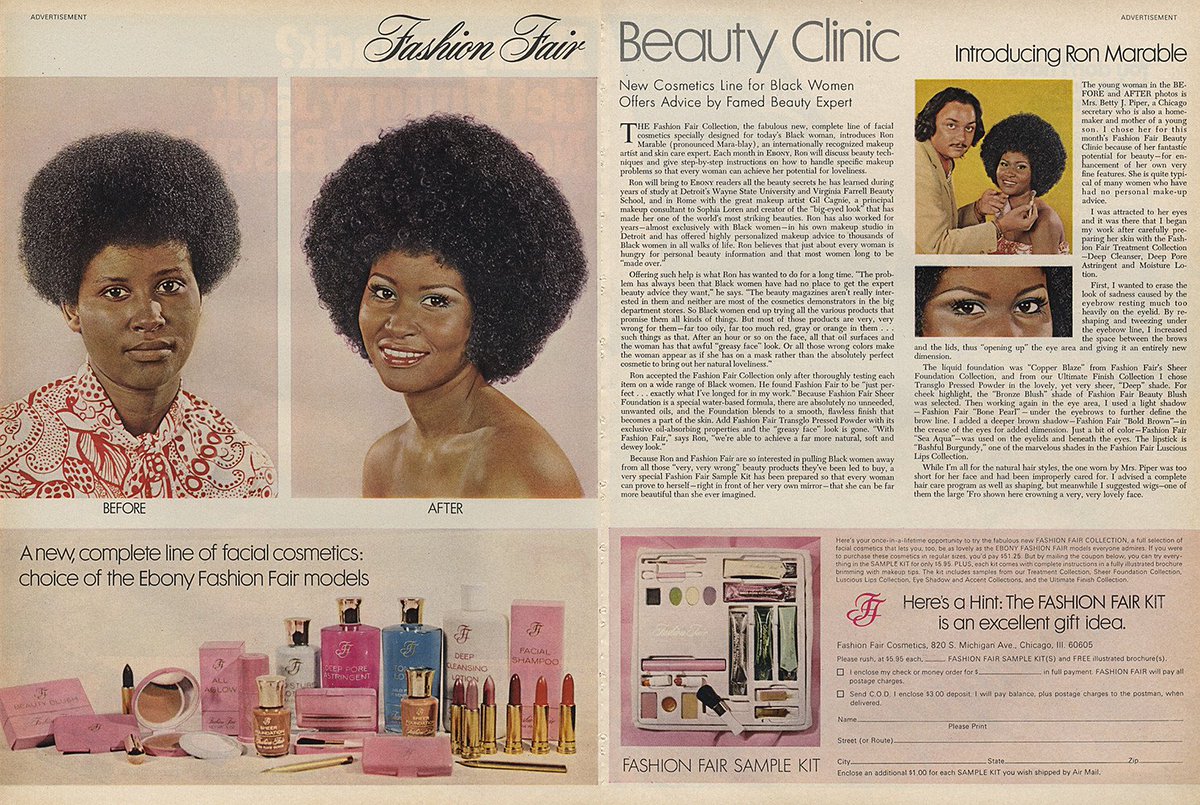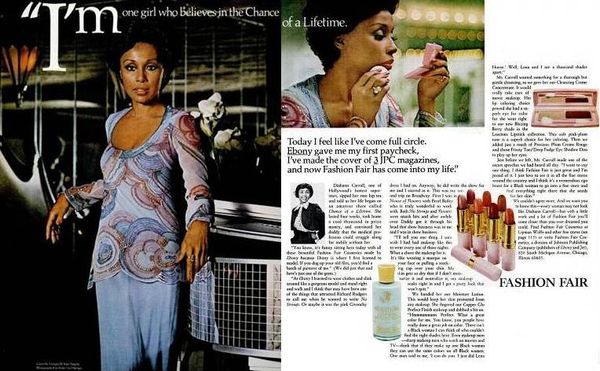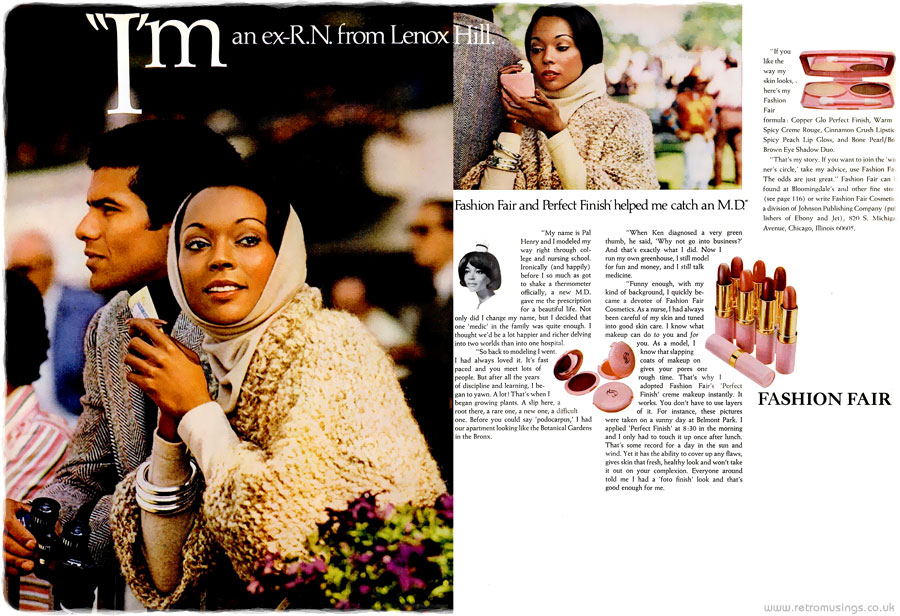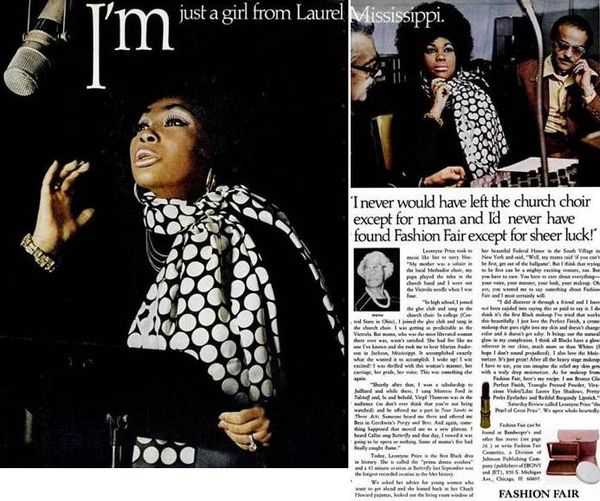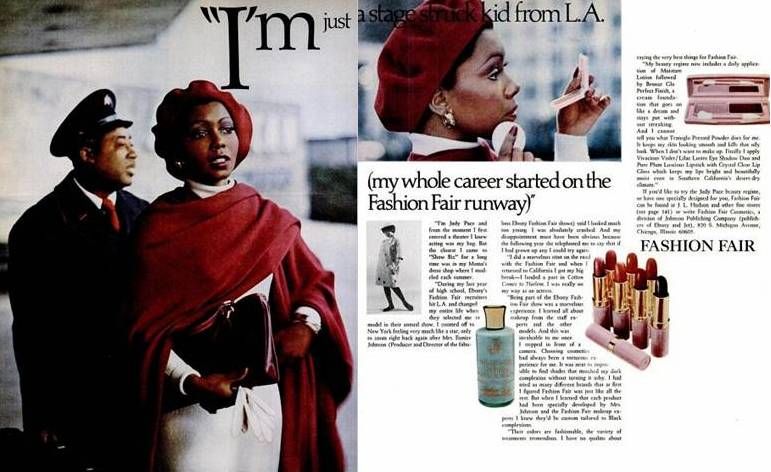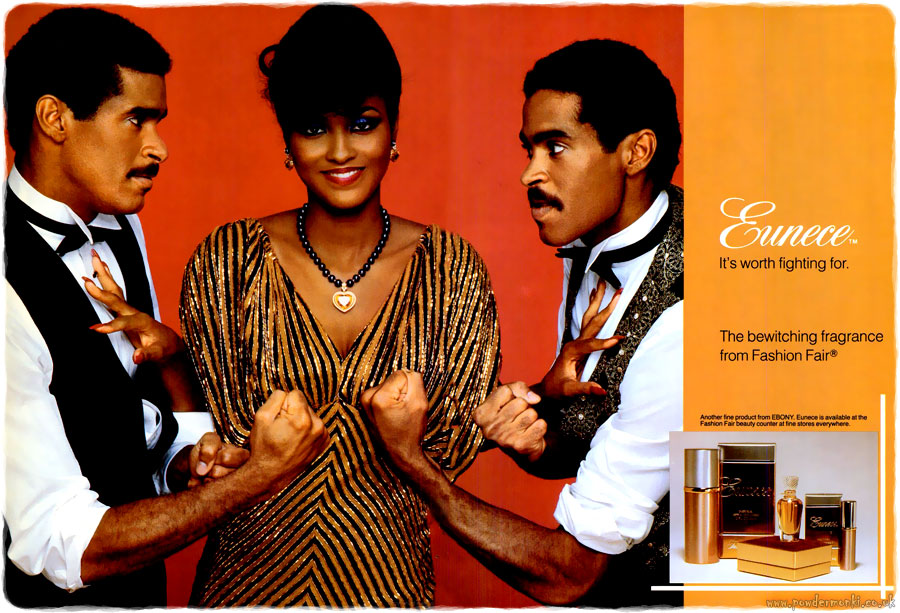 Calling it "Fashion Fair Cosmetics", it was initially carried in more exclusive, department stores. Over time, the line would include more than one hundred and eighty products that spanned skin care, hair care and scents. Promotion of the Johnson products were prominently featured in their publications.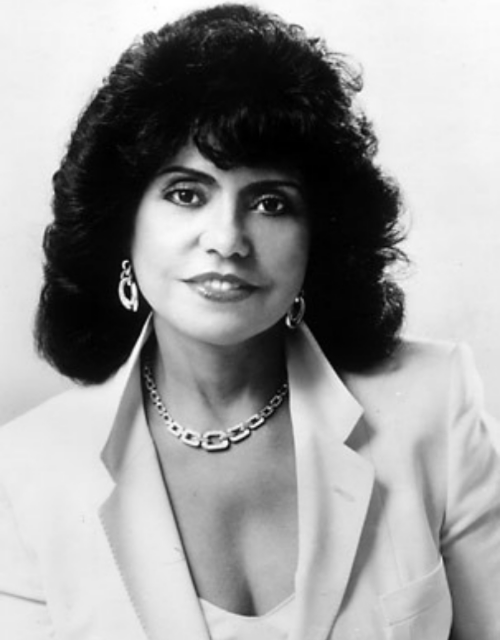 Carried in more than two thousand retailers throughout the world, its revenues were more than $200 million. At one point, Fashion Fair Cosmetics, according to Fortune, was the largest Black-owned cosmetics company in the world. The phenomenal success of Fashion Fair Cosmetics line led to White-owned or mainstream cosmetic companies, such as Revlon, L'Oréal and Max Factor, to develop their own lines geared towards women of color.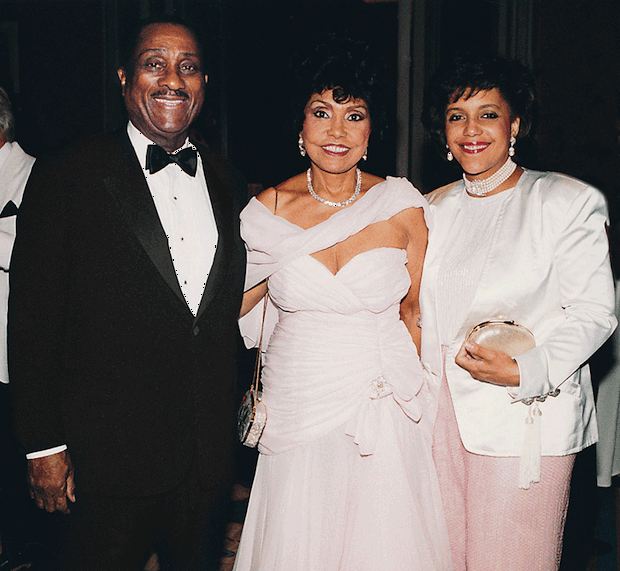 On January 3, 2010, in her home in Chicago, Eunice Johnson passed away from renal failure; she was ninety-three years old. She was preceded in death by her husband, John H., who passed in 2005, and John, Jr. in 1981. She is buried in a private family mausoleum at Oak Woods Cemetery on the South Side of Chicago. Her daughter, Linda Johnson Rice remains the Chief Executive Officer and Chairwoman of Johnson Publishing Company.
At the time of Eunice Johnson's passing, the readership of the monthly Ebony was 1.25 million, while the weekly Jet was 900,000. However, with the massive increase in digital publishing of content, Jet ceased publication in 2014. Johnson Publishing Company sold both Ebony and Jet to a private equity firm called Clear View Group and the new publisher is Ebony Media Corporation. Sadly, in 2019, Johnson Publishing Company filed for bankruptcy and also sold its historic photo archives to a collective of foundations. Thankfully, Ebony is still being published and it also has a strong online presence. Decades earlier, John H. Johnson attributed the success of Ebony to their positive portrayal of African-Americans.
Fashion Fair Cosmetics laid the foundation for other Black-owned cosmetic companies. These include Fenty Beauty, Iman Cosmetics and Pat McGrath Lab. In 2019, the famous Johnson cosmetics line was acquired by businesswomen Cheryl Mayberry McKissack and Desirée Rogers, who previously served as the CEO of Johnson Publishing Company.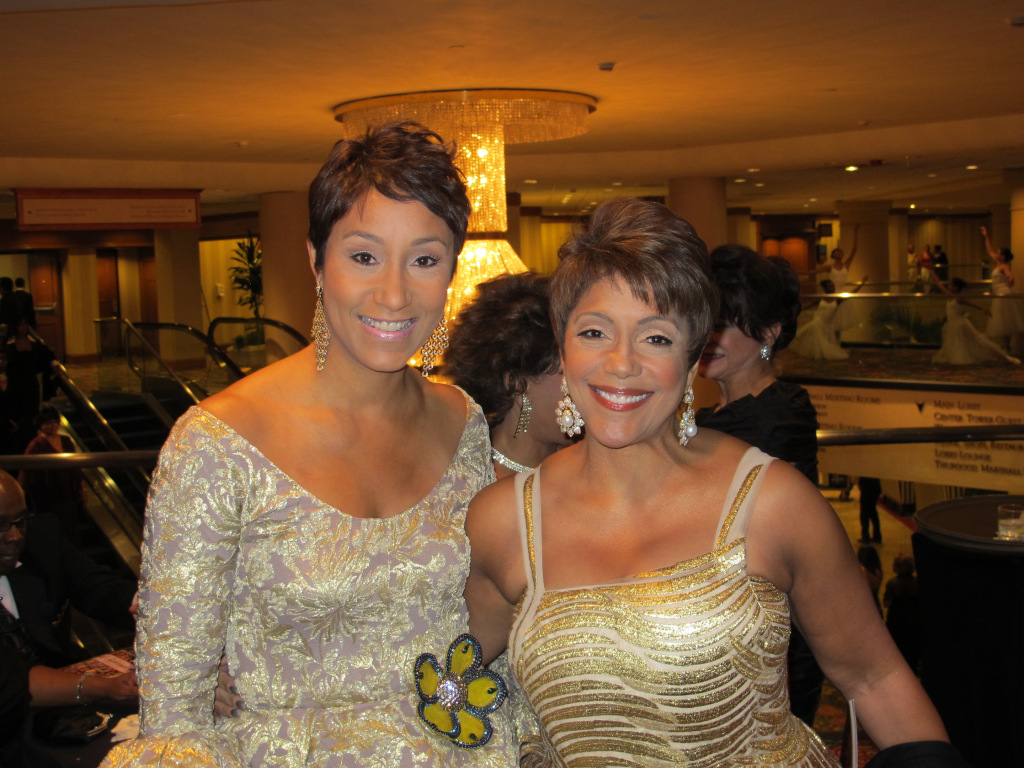 The influence of Eunice Johnson is immeasurable. The Johnson Publishing Company, Ebony Fashion Fair and Fashion Fair Cosmetics impacted countless internationally. The article, "In Memoriam: Ebony Matriarch Eunice W. Johnson" featured on NPR.org, spoke to these contributions. In it, the author praised, "When John Johnson wanted to create the Black equivalent of Life magazine, Eunice Johnson named it Ebony. When she was asked to put on a fashion show for charity, she took it on the road and raised millions. Then when those ebony-hued women couldn't find makeup in the cities they traveled to, she helped her publisher husband realize the necessity and profitability of cosmetics for black, brown and tan women."

Among her and her family's accomplishments is, according to Meik Magazine, that the publishing company became "the first Black company to be listed on the American Stock Exchange and reached $100 million in sales volume, of which it donated more than $50 million to various initiatives aimed at fostering philanthropy and education."  These initiatives include actively supporting historically Black colleges and universities via the United Negro College Fund.
Additionally, a public, charter institution, Johnson College Prep High School, was named in honor of John H. and Eunice Johnson. Located in the Englewood neighborhood of Chicago, the secondary school opened in 2010.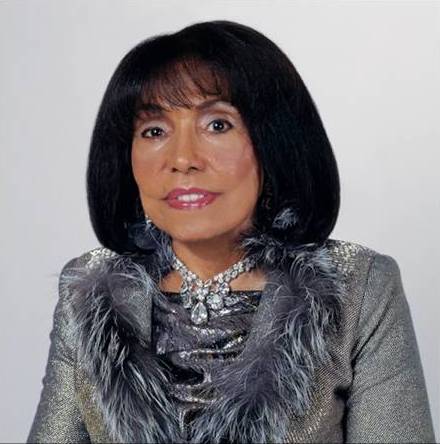 In 2013, Eunice Johnson's work, including advertisements, ensembles and programs, was featured in the exhibit, Inspiring Beauty: 50 Years of Ebony Fashion Fair. Hosted by the Chicago History Museum, it toured nationally, including in Atlanta, the following year.
For greater enlightenment...