"… for his contributions as an author and teacher. Drawing deeply from his childhood in the rural South, his works have shed new light on the African American experience and given voice to those who have endured injustice."
~ President Barack H. Obama in presenting Ernest J. Gaines the National Medal of the Arts
Ernest J. Gaines was born January 15, 1933 on the River Lake Plantation in Oscar of Pointe Coupee Parish, Louisiana to Manuel Gaines and Adrian Jefferson. The fifth generation of his family to live on the plantation, he was the eldest of his parents' children. His parents separated when Ernest was eight years old and his mother soon remarried to Raphael Norbert Colar. Seeking greater opportunities for a better way of life than sharecropping, the Colar couple moved to Vallejo, California during World War II. They left Ernest to be reared by his great-aunt, Miss Augusteen Jefferson.
She was pivotal in influencing him and his life. Crippled since birth, she, according to the "Achiever: Ernest J. Gaines" biography on the website of American Academy of Achievement, "… crawled from the kitchen to the family's garden patch, growing and preparing food, and caring for him and for six of his brothers and sisters." She cooked, cleaned, performed housework and even disciplined Ernest with a switch, under which he would have to kneel to get his whipping. It was from his great-aunt that he learned the value of courage, dignity, perseverance, responsibility, strength and wisdom in overcoming the many trials of life.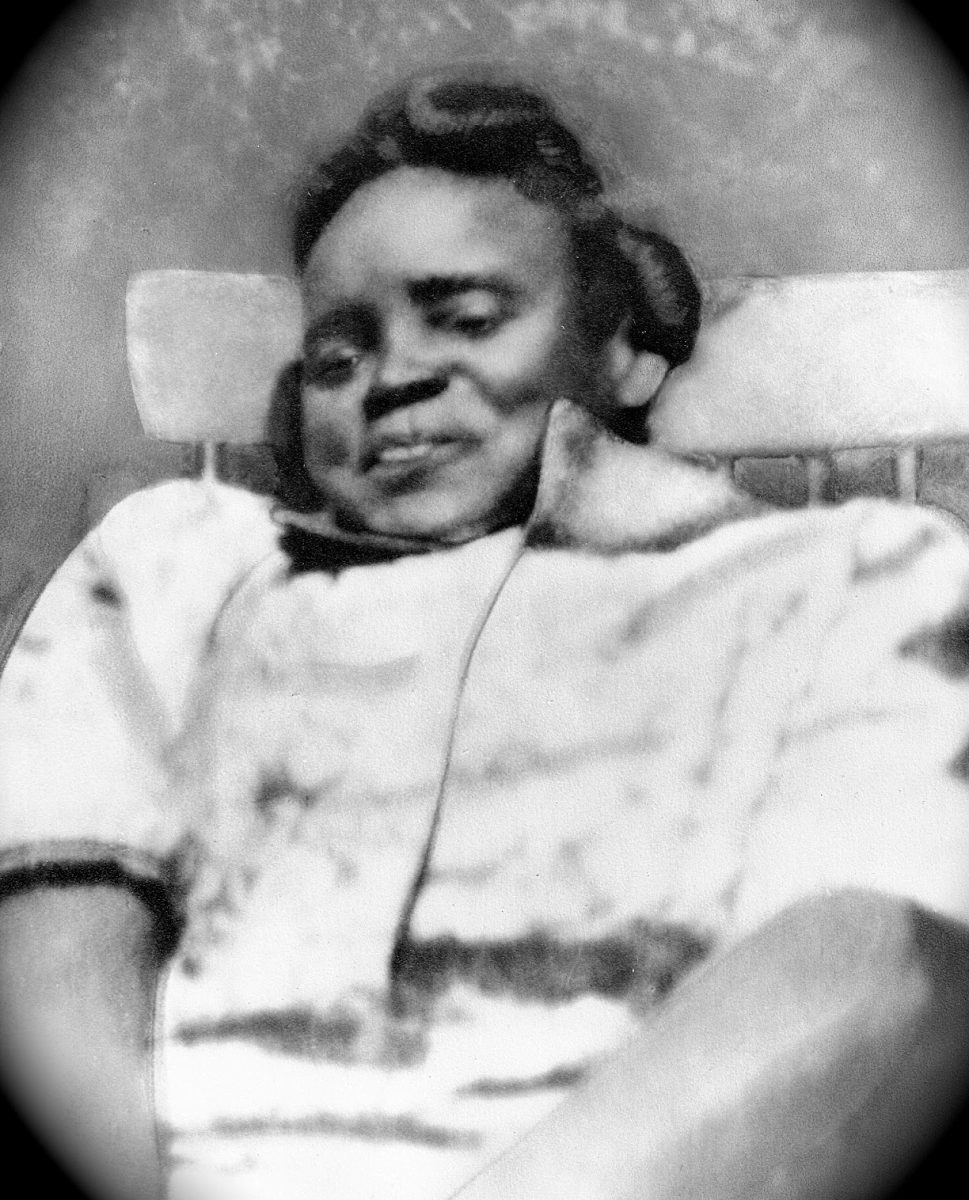 It was also from Aunt Augusteen that he learned the beauty and power of the oral tradition of African-Americans. Because of her physical inability, she could not readily visit others on the plantation. Her family and friends would visit her, gathering on the porch to talk and share. Ernest, who waited on them, often serving coffee, would listen to their stories and speech. His aunt also ensured that he read and wrote letters for the people living in the quarters who could not do one or both.
This experience allowed him to learn different words and patterns of speaking. Interviewed by Patricia Rickels in "An Interview with Ernest J. Gaines", he reminisced, "I would go to these people and read their letters for them and write their letters for them. In most cases, they didn't know how to form the letter. They'd give me a little piece of paper, you know those small, yellow tablets, and pencil and say, 'Tell Viney' or 'Tell Clara I'm all right. We're doing ok and the garden's all right.' Something like that. Then I would have to form the letter. I'd just write it, and re-write it, and re-write it until I got it right. Then I'd read it back to them."
Living in former slave quarters that had been expanded, much of Ernest's youth was spent in Cherie Quarter. Beginning to pick cotton and grow vegetables when he was nine-years old, he attended school and religious worship in the one-room, Black church located on the plantation. Because of the great need for support, he, and other children on the land tract, just attended classes for approximately five to six months annually.
After attending the church's school for six years, Ernest J. Gaines transferred to St. Augustine School in New Roads, Louisiana. However, this institution, which was a segregated Catholic school for African-Americans, only went as far as the eighth grade. This limitation was instituted only for Blacks in Pointe Coupee Parish.
Thankfully, in 1949, fifteen-year old Ernest moved to the West coast to join his mother and stepfather. During his time in high school, he, encouraged by his stepfather, spent a great deal of time at the library reading. He became fascinated with literature, especially Russian classics because of their social class issues and settings that appeared similar to those of his childhood on the plantation in Louisiana. Inspired, he sought to write about life for African-Americans in the rural South, as he saw no credible literature that portrayed his diverse experiences. Only seventeen-years old, Gaines composed his first novel while babysitting his youngest brother, Michael. Although it is stated that he sent it out to publishers, only to be rejected, it would be the foundation of his first published novel, Catherine Carmier, released years later in 1964.
After graduating high school in Vallejo, he enlisted for service in the U.S. Army. While serving, he continued to write and won a creative writing contest during his post in Guam. Completing his term, Gaines attended San Francisco State University, where he published his first short story, The Turtles. This story garnered the attention of Dorothea Oppenheimer, his future literary agent. He continued to write short stories, including The Boy in the Double-Breasted Suit (1957) and Mary Louise (1960) that were published in the university's newspaper. After receiving his Bachelor of Arts in Literature, he accepted the prestigious Wallace Stegner Creative Writing Fellowship to attend graduate school at Stanford University.
Upon completing his fellowship, Ernest J. Gaines settled in San Francisco, working several jobs in the evenings while writing in the mornings. During this time, his novels, Catherine Carmier, Of Love and Dust (1967) and Bloodline (1968) were published to critical praise. Though he won a grant in 1966 from the National Endowment of the Arts to support his writing, his works did not sell well. What differed Gaines' novels from other African-American novels was that it was culturally rich in history. In the "Achiever" biography, it was written that "Gaines created a vividly detailed, imaginary community called Bayonne. Although it is clearly modeled on his own Louisiana parish, his Bayonne is full of invented characters and incidents, often shocking but utterly convincing. Deeply grounded in a distinctive place and culture, his tales resound with universal themes of love and family, of responsibility, of injustice and endurance."
In 1971, he became a Solomon R. Guggenheim Foundation Fellow and also accepted an appointment as Writer-in-Residence at Denison University in Granville, Ohio. It was this year that his novel, A Long Day in November, was released. However, it was his poignant work, The Autobiography of Miss Jane Pittman, also published in 1971, that quickly became a critically-acclaimed, international best-seller!
Dedicated to his grandmother, Mrs. Julia McVay; his stepfather and his great-aunt, this work was groundbreaking for its gripping, humane presentation of African-Americans, even honoring cultural traditions and linguistic stylings such as dialect. Spellbinding in its incredible parallel of detailing life for Blacks in the United States through the lens of Miss Jane Pittman, it brought to light the struggles and triumphs of African-Americans to many of its readers. Aspects of this detail include significant events and themes of the Civil War, slavery, Reconstruction, sharecropping, education, abuse of power and the Civil Rights Movement as well as persons such as Frederick Douglass, Booker T. Washington, Jackie Robinson and Fred Shuttlesworth.
The research Ernest J. Gaines undertook to create the narrative was so authentic, that many believed this work to be true. In "A Conversation with Ernest Gaines" in Humanities, the esteemed author shared with writer Bill Ferris that, "Some people have asked me whether or not The Autobiography of Miss Jane Pittman is fiction or nonfiction. When Dial Press first sent it out, they did not put "a novel" on the galleys or on the dustjacket, so a lot of people had the feeling that it could have been real … I did a lot of research in books to give some facts to what Miss Jane could talk about, but these are my creations. I read quite a few interviews performed with former slaves by the WPA during the thirties and I got their rhythm and how they said certain things. But I never interviewed anybody."
Excluding a visiting professorship at the University of Rennes in France, Gaines served as a Writer-in-Residence at the University of Louisiana at Lafayette from 1981 until his retirement in 2004. His teaching of creative writing was the first of its kind offered in France's university system.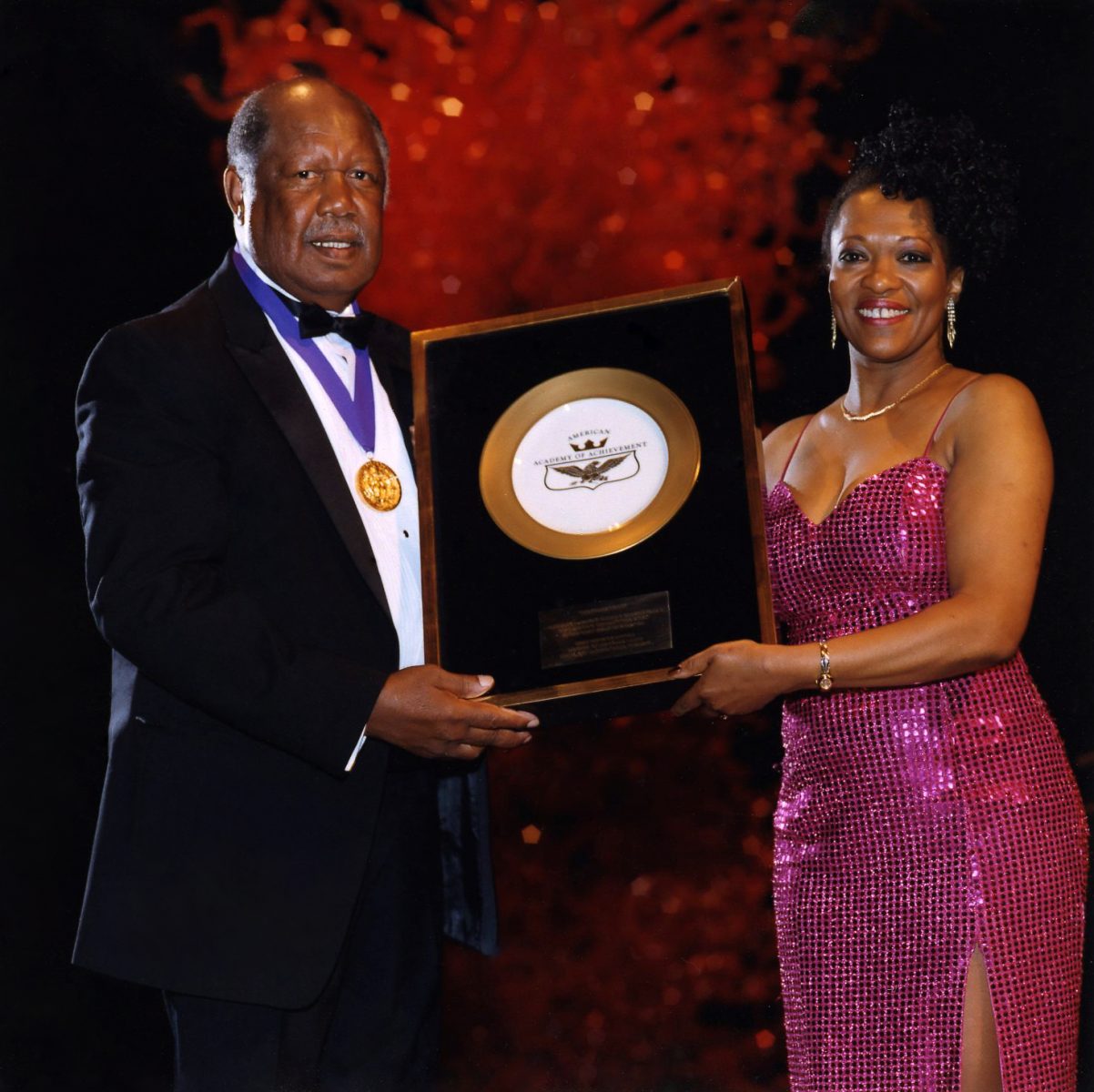 Ernest J. Gaines continued to write and released were his In My Father's House (1978), A Gathering of Old Men (1983) and A Lesson Before Dying (1993). Set during the 1940s in rural Louisiana, A Lesson Before Dying, centers upon the relationship between Jefferson and Grant. Jefferson is an innocent young Black man condemned by a White jury to be executed for a murder he did not commit and Grant is a schoolteacher who attempts to aid Jefferson in retaining his humanity and dignity. Also critically-acclaimed and best-selling, A Lesson Before Dying was nominated for a Pulitzer Prize. It won numerous accolades including the National Book Critics Circle Award, the Langston Hughes Award, and the Southern Book Award for Fiction. This work was also a selection for both the Oprah Book Club and the National Endowment for the Arts Big Read.
Also in 1993, Ernest J. Gaines was designated a John D. and Catherine T. MacArthur Foundation Fellow. This award, known commonly as a "Genius Grant", supported Gaines in his efforts to write and create. His last novels were Mozart and Leadbelly (2005) and The Tragedy of Brady Sims (2017).
In his biography at the website of the Ernest J. Gaines Center at the University of Louisiana at Lafayette, his style and themes were discussed. It celebrates the esteemed author and "the oral tradition of the plantation and the legacies of personal responsibility and human dignity that he learned from his aunt [which] were a significant part of his training to become a writer. Dignity, the ambiguity of being human, the authentic use of the spoken word, the masterful use of humor, and survival of the perils of racism are essential parts of life in the Gaines' narrative."
His moving portrayals of race, class, community and culture were both pioneering and inspiring. In his works, he, according to the University website, "… addressed the timeless issues of class, poverty, and race which transcend the American South and which transcend America itself. While his fictional world centers on a small rural place in south Louisiana, his address is to universal challenges, to human dignity of all peoples, no matter where they come from. His concerns are always with the capacity to confront oppression with dignity, to confront dissembling with triumph, and to replace the language of injustice with the transformative language of humane dialogue and social justice."
Four of his novels, The Autobiography of Miss Jane Pittman (1974), The Sky is Gray (1980), A Gathering of Old Men (1987) and A Lesson Before Dying (1999) were made into celebrated films. The Autobiography of Miss Jane Pittman won 9 Emmy Awards, notably for "Outstanding Special – Comedy or Drama", and A Lesson Before Dying won the Emmy Award for "Best Film for Television". His books have also been used in educational settings and book clubs throughout the world.
Throughout his life, he received numerous honors and awards, including nineteen honorary doctorates. Among these are the North Star Award, the National Humanities Medal, the Governor Arts Award, the American Academy of Achievements Golden Plate Award, the Zora Neale Hurston/Richard Wright Legacy Award and the National Medal of the Arts. He was given the Chavalier of the Order of Arts and Letters of France by U.S. Ambassador Pamela Harriman. In 2007, the Ernest J. Gaines Award for Literary Excellence was established by the Baton Rouge Foundation to recognize new works of fiction by African-American authors.
Ernest and his wife, Diane Saulney Gaines, lived between San Francisco and Oscar, Louisiana. In 2015, the Gaines were given the Foundation for Historic Louisiana Award for their more than two decades-long preservation of the Cherie Quarter Church and Cemetery. Still situated on the plantation upon which he was reared, the church contained the school he attended as a young boy. When Ernest retired, the couple had a home built on this land where his ancestors and family members were buried. The Gaines served as president and secretary of the Mount Zion River Lake Cemetery Association. The association organized and hosted an annual cemetery beautification day on the last Saturday of October. Its purpose was to honor those who lived and died in Cherie Quarter.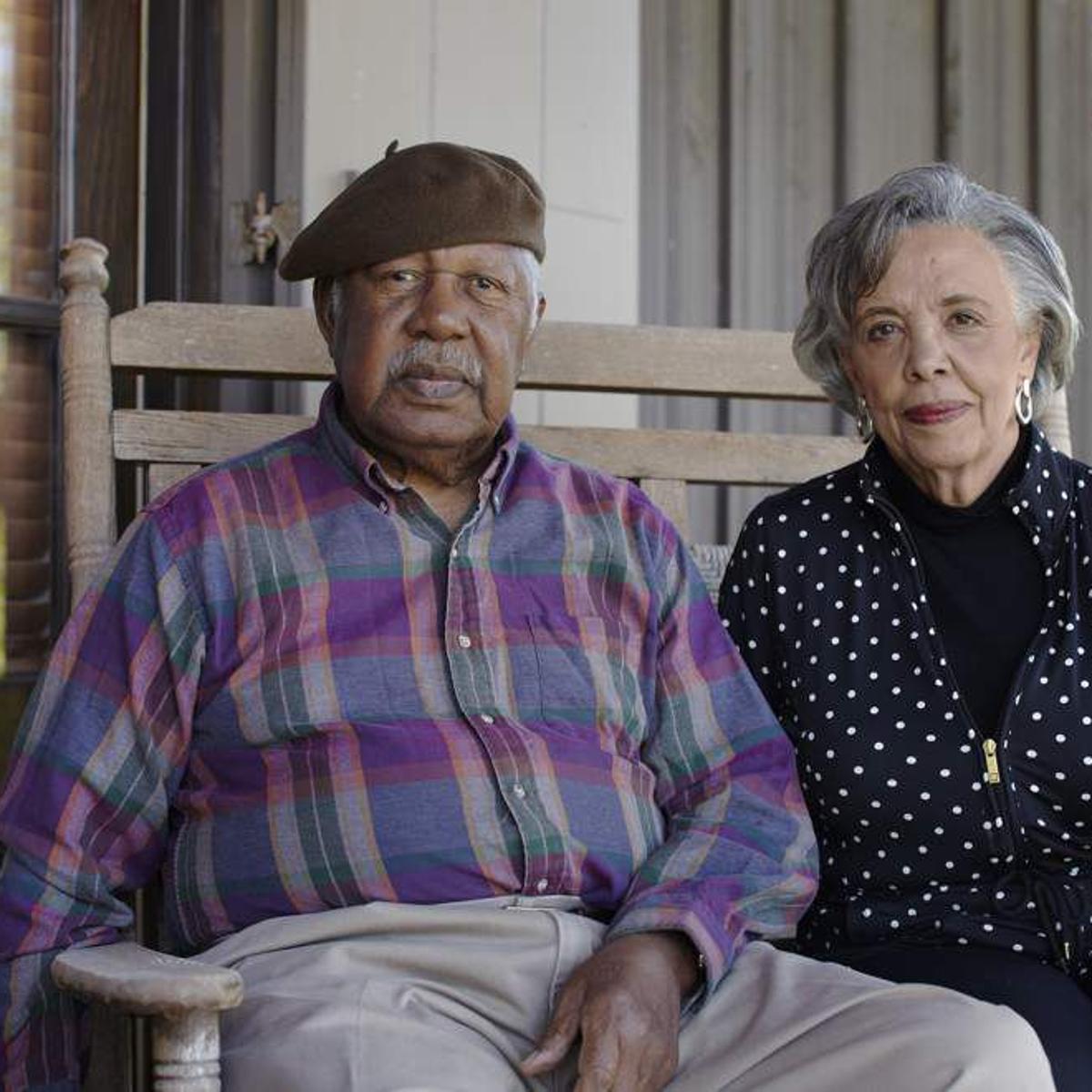 On November 5, 2019, Ernest J. Gaines passed away peacefully at his home; cardiac arrest occurred while he was asleep. He was eighty-six years old. His contributions in detailing and sharing diverse aspects of the African-American experience are immeasurable.
"Without love for my fellow man and respect for nature, to me, life is an obscenity."
~ Ernest J. Gaines
For greater enlightenment...