Starring: David Accord, Cuba Gooding, Jr.
Rated: Not Rated Documentary
Double Victory presents the pivotal and historic role that Blacks, as Tuskegee Airmen, played during World War II. The Tuskegee Airmen valiantly fought a war on two fronts: they fought against fascism overseas and they fought for racial justice and equality at home in the United States.
These African-American pilots and accompanying military support personnel were triumphant despite the pervasive and massive racial discrimination by many Whites, inferior equipment and heightened scrutiny. Double Victory features, according to History.Com, "… many Tuskegee pilots who tell powerful stories of their experiences during the war … [and] shows how these airmen helped defeat fascism in Europe and helped inspire the Civil Rights Movement upon their return."
Double Victory is a documentary companion to Red Tails, a major motion picture produced by George Lucas, who is White. It should be noted that Lucas had worked on the film for almost twenty-five years. In an interview on The Daily Show, George Lucas explained that the long delay in the production of Red Tails was because mainstream film studios " … balked at financing and marketing a film with an 'all-Black' cast and 'no major White roles.'" Lucas also added because "60% of their profit" is made from international sales, the studios feel there is no market there for films with all-Black casts. As such, George Lucas personally financed a majority of the cost of production and paid another $35 million (USD) for the distribution of Red Tails.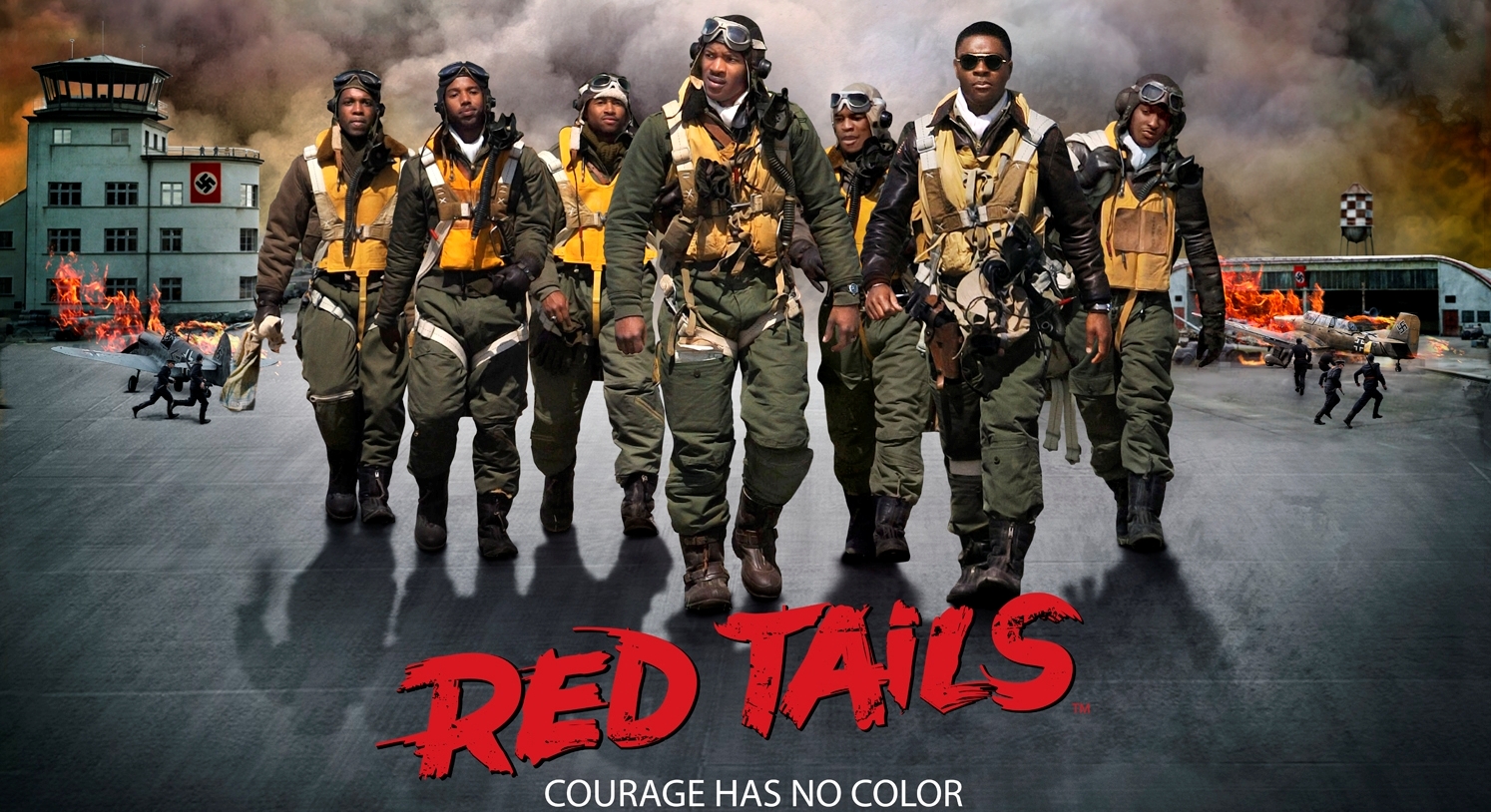 For greater enlightenment...