"An extraordinary human being, Peg Leg Bates has never boasted or sought self-pity. He grew up in the rural, segregated South. He lost his leg and had no education. Yet he educated himself and became one of the world's greatest dancers. He never considered himself handicapped."
~ South Carolina African American History Calendar
On October 10, 1907 in Fountain Inn, South Carolina, Rufus and Emma Bates (née Stewart) welcomed a son; they named him Clayton. Rufus abandoned their family, leaving Emma to rear Clayton in the rural community. Working as a sharecropper, she struggled to survive.
Typical of many children, Clayton loved to dance. However, five-year old Clayton had begun dancing on the streets in order to collect monies to help support their family. Soon his dancing gave way to jobs of labor that many African-American boys undertook. This work included toiling in tasks such as harvesting and plowing, upon farms and in preparing raw materials at mills.
When he was twelve years old, Clayton worked at a cottonseed-gin mill. A cotton separator became caught and the adults could not unhitch it. Because he was small, Clayton attempted to assist. Tragically, he became caught in the separator's conveyor belt, which mangled his left leg. Due to segregation, there was no hospital nearby that serviced Blacks and his leg was amputated on the table in his mother's kitchen.
His passion for dancing remained undeterred. In an interview with Rusty E. Frank for her book, Tap! (1990), Clayton Bates shared, "See I did not realize the importance of losing a leg … I thought it was just like stubbing my toe and knocking off a toenail that was going to grow back." Determined to dance, he taught himself to first walk, using broomsticks as makeshift crutches. When his uncle, Whitt Stewart, returned to Fountain Inn after serving in World War I, he sought to aid his young nephew in his recovery. Stewart carved a leg of wood for Bates, who worked diligently for greater mobility.
Spending much time to coordinate his movements, he soon learned how to tap dance with his makeshift leg. The Bates moved to Greenville and by the time he was fifteen years old, Clayton "Peg Leg" Bates began dancing in carnivals, local fairs and amateur talent shows. He was so accomplished that he could not only perform practically every major tap dance step but he could also leap five feet in the air, alternating from landing on either his right foot or the tap on his peg leg!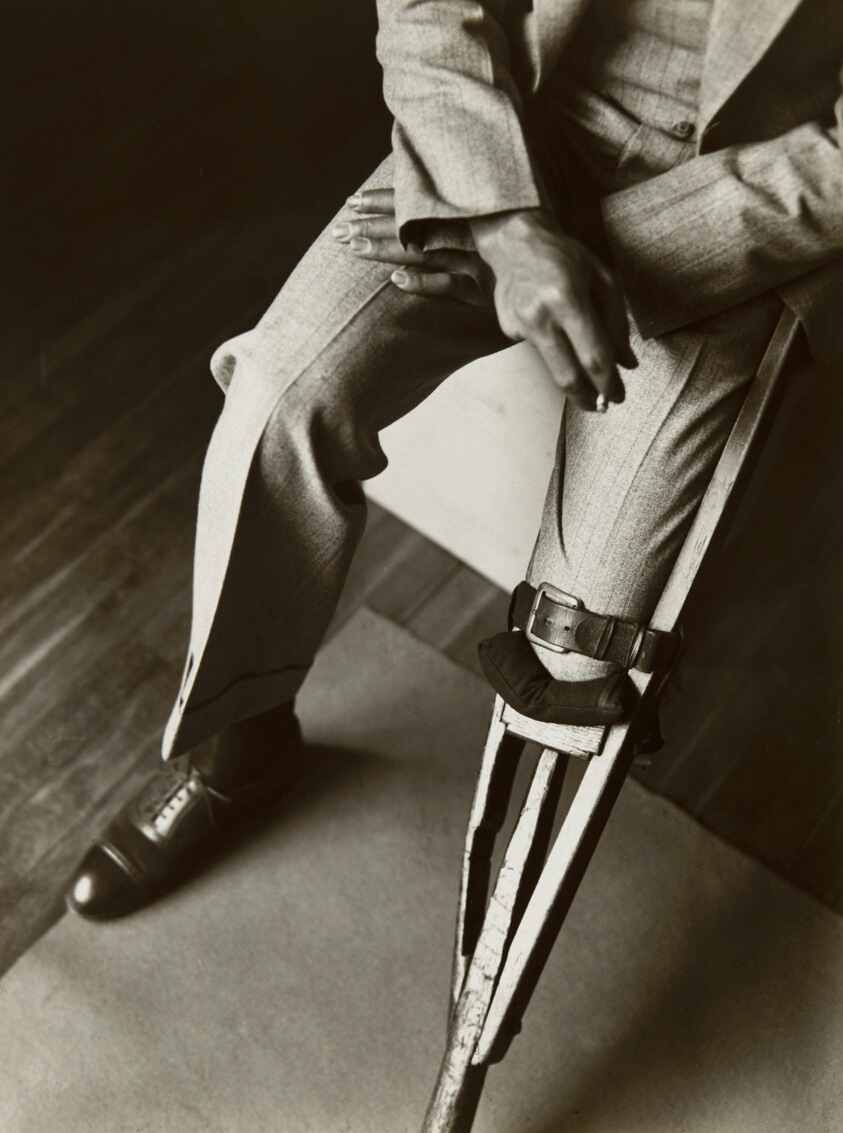 After being discovered by Lew Leslie, a New York producer, in 1927 at the Greenville Black Liberty Theatre, Clayton "Peg Leg" Bates was soon hired by the Theater Owners Booking Association, an organization which connected African-American performers with available positions with Black-owned theaters. Leslie, considered to be the first major impresario to bring African-American performers to Broadway, was most famous for his productions of Blackbirds. Bates performed in the 1928 production on Broadway and the 1929 production in Paris.
In New York, Bates continued to perform in lauded venues, including the Fanchon and Loews vaudeville circuits as well as the Capitol Theater and Roxy Theatre. He excited audiences in famed night spots and was especially beloved in Harlem night, particularly at the Apollo Theater, Connie's Inn, the Cotton Club and Club Zanzibar. He, as the only African-American performer, even danced on tour in Tivoli.
During the 1920s -1950s, many tap dancers performed with bands and Clayton "Peg Leg" Bates' brilliant dancing provided him with opportunities to perform with numerous African-American legends. These included Louis Armstrong, Count Basie, Cab Calloway, Billy Eckstine, Duke Ellington and Erskine Hawkins. He also performed with other dancers, such as Bill "Bojangles" Robinson.
He traveled all throughout the United States, performing in swanky nightclubs and exclusive resorts. Bates could also be seen performing on variety shows, most notably, the celebrated Ed Sullivan Show. Sullivan and Bates met during the 1930s when the famous show host was still a newspaper columnist. After opening for the Ed Sullivan Revue, Clayton "Peg Leg Bates" would appear on Sullivan's celebrated television show for a record twenty-one times, the largest number of any other tap dancer featured!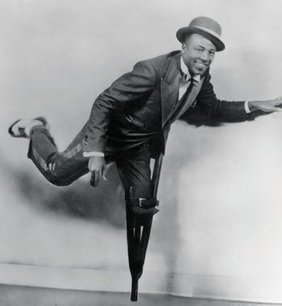 His fantastic tap dancing, charming personality and shining determination led him to be in demand overseas, where he toured Australia, South America and Europe. In fact, Bates gave two command performances, in 1936 and in 1938, for King George VI and Queen Elizabeth of England. In "Peg Leg Bates, One-Legged Dancer, Dies at 91" by Jennifer Dunning for The New York Times, she detailed that Clayton "Peg Leg" Bates was "Hard-working as well as ubiquitous, he mastered a variety of styles and pyrotechnical flourishes, reinventing everything for a wooden leg whose half-rubber, half-leather tip gave Mr. Bates's tapping an unusually deep and resonant sound."
He was incredibly committed to his craft, even at the risk of further injury. In one instance at the Paradise Club in Atlantic City, he performed his finale. Entitled the "Jet Plane", it called for him to land on his prosthetic leg. However, the leg went through the stage floor and it took thirty minutes to remove him. Going forth, wooden floors on which he danced were reinforced underneath with metal.
Bates believed that he had to master so many styles of dance in order to be considered for any role he sought … and all too often, he was better than any of his competition. Dancer Dixie Roberts, with whom he partnered in completing a United Service Organization (USO) tour, exclaimed that Bates danced better with one leg than anyone else could with two!
Since the 1940s, Clayton "Peg Leg" Bates often performed for those who were ill and infirmed in military hospitals. In The New York Times article, Dunning shared, "He would imitate a dive bomber, leaping high into the air and coming down on his wooden leg, and then tell the applauding soldiers and sailors that with that kind of encouragement he would be happy to break his other leg. After all, he told his cheering audiences, he had more legs in his dressing room. There were 13, one to match each of his suits."
The immense success of Bates led he and his wife, Alice, to develop their sixty-acre turkey farm in Kerhonkson, New York into a resort for African-Americans. Because of segregation, Bates could not stay in the resorts where he performed while traveling on the road. Wanting to provide Blacks with their own fine establishment to enjoy, he elected to open his own.
The Bates became the first African-American resort owners in the renown Borscht Belt, which was comprised of other resorts, hotels and housing communities, all owned by Jews. Located in the Catskill Mountains, the Peg Leg Bates Country Club operated from 1951 until 1987, when his wife passed. It grew from four rooms to having one-hundred and ten units. Considered a major destination, many popular entertainers, including Armstrong, Ellington, Nat "King" Cole, Ella Fitzgerald, Billie Holiday, Sidney Poitier and Mel Tormé performed at the Peg Leg Bates Country Club.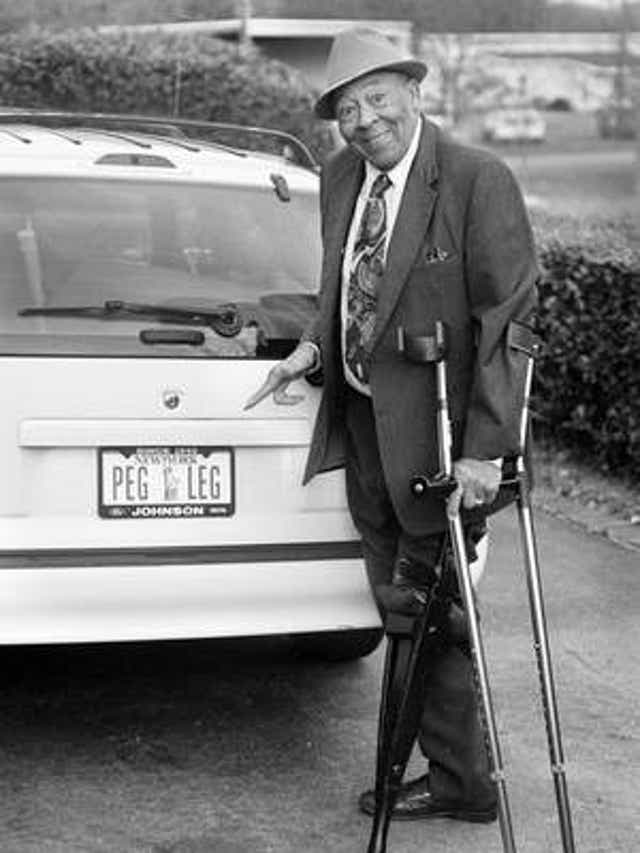 In 1989, Clayton "Peg Leg" Bates leased his resort and retired from professionally performing. However, he continued to perform regularly in schools, nursing homes and senior citizen centers to humbly entertain and enlighten children and the elderly about his life. Active in the Ellenville community, he was involved with its Lions Club and co-founded a senior citizens center.
On December 8, 1998, Clayton "Peg Leg" Bates passed away in his hometown, Fountain Inn. Ninety-one years old, he is survived by daughter, Melodye Bates-Holden.
On the 6th, he had performed at a ceremony held in his honor at Hillcrest High School. There Bates was awarded the Order of the Palmetto, the highest honor given by the Governor of South Carolina to a civilian for their outstanding contributions to their state.
In his lifetime, Clayton Bates received great praise and accolades, such as the Flo-Bert Award for his outstanding work as a tap dancer.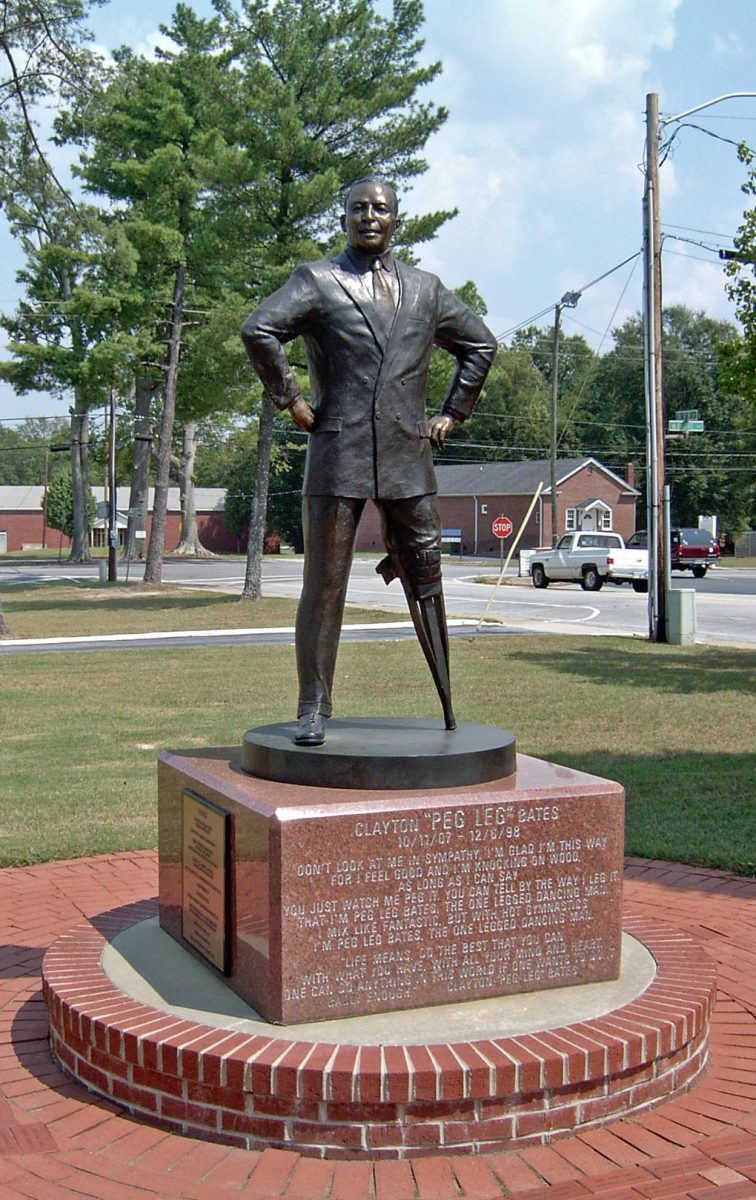 Since his passing, Fountain Inn has erected a life-size statue of Bates and signs designating the city as his home. Additionally a section of U.S. Route 209 that runs through Ulster County, New York (where his resort is located) has been re-named the "Clayton 'Peg Leg' Bates Memorial Highway". It extends from Spring Glen to Kingston.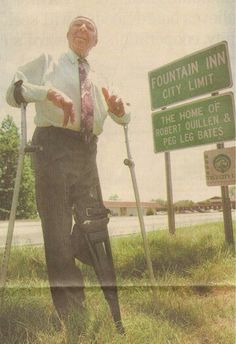 Director, writer and producer Tasciotti and actor, singer and tap dancer extraordinaire Gregory Hines worked with Bates in hopes of producing a biography on his triumphant life. Sadly, Bates passed before the project could get underway, Tasciotti, in tribute, renovated the home of Bates at the resort and had it installed it on the U.S. National Historic Registry.
Several documentaries about Clayton "Peg Leg" Bates have been produced by various institutions, including PBS and South Carolina ETV. There are two documentaries on Bates. Considered "definitive" at the IMDb website, they are The Dancing Man by Hudson West Productions and it stars Hines as its host; the other is The Legacy of 'Peg Leg' Bates by Silver Spring Studios.
Also, a children's book, Knockin' on Wood, written by Lynne Barasch was released in 2006.
Inducted into the International Tap Dance Hall of Fame in 2005, an award, named in Clayton Bates' honor is given annually for outstanding achievement in tap dance.
"God showed me what to do with one leg. God blesses us differently."
~ Clayton "Peg Leg" Bates