"The story of Chick Webb is more than the story of a dynamic drummer of the swing era. It's the story of a gallant little man who overcame physical deformity, hardship and pain. A man whose spirit, courage and determination was perhaps unsurpassed, and whose drumming ability and total musicianship was nothing short of phenomenal."
~ Robert Hillary, writer
In Baltimore, Maryland, William H. and Marie Webb welcomed their son, William Henry, on February 10. Although the year of his birth has been disputed, it has been commonly accepted that he was born in 1905 due to U.S. census information. Known as "Chick", he would be the couple's only son, as their other children were Bessie, Mabel and Ethel.
Also in question was Chick's health and height. There are several accounts that stated he was born with his spine severely malformed. However, more common accounts reference his fall as an infant. This devastating injury ultimately led to his contraction of tuberculosis after surgery was performed in attempts to correct his spine. All combined to leave Webb with a life of chronic pain, a hunchback form and diminutive height.
Webb adapted to his condition, electing to make the best of his life and even worked as a newspaper boy. In his late childhood, a physician suggested that Webb begin to play an instrument as a way to better alleviate his ailing. Due to his severely limited use of his legs and shoulders, he knew he would have to take great advantage of his hands. He decided to play the drums and took money he saved from working to purchase his first set. He debuted, played professionally, at just eleven years old.
By the time he was seventeen years old, Chick Webb moved to New York, eventually settling in the bustling and hip Harlem community in the borough of Manhattan. There he played for Ed Dowell's band. By the mid-1920s, he led his own band, which included Benny Carter, Jimmy Harrison and Johnny Hodges. They played throughout the five boroughs and on tours outside his adopted home, New York City.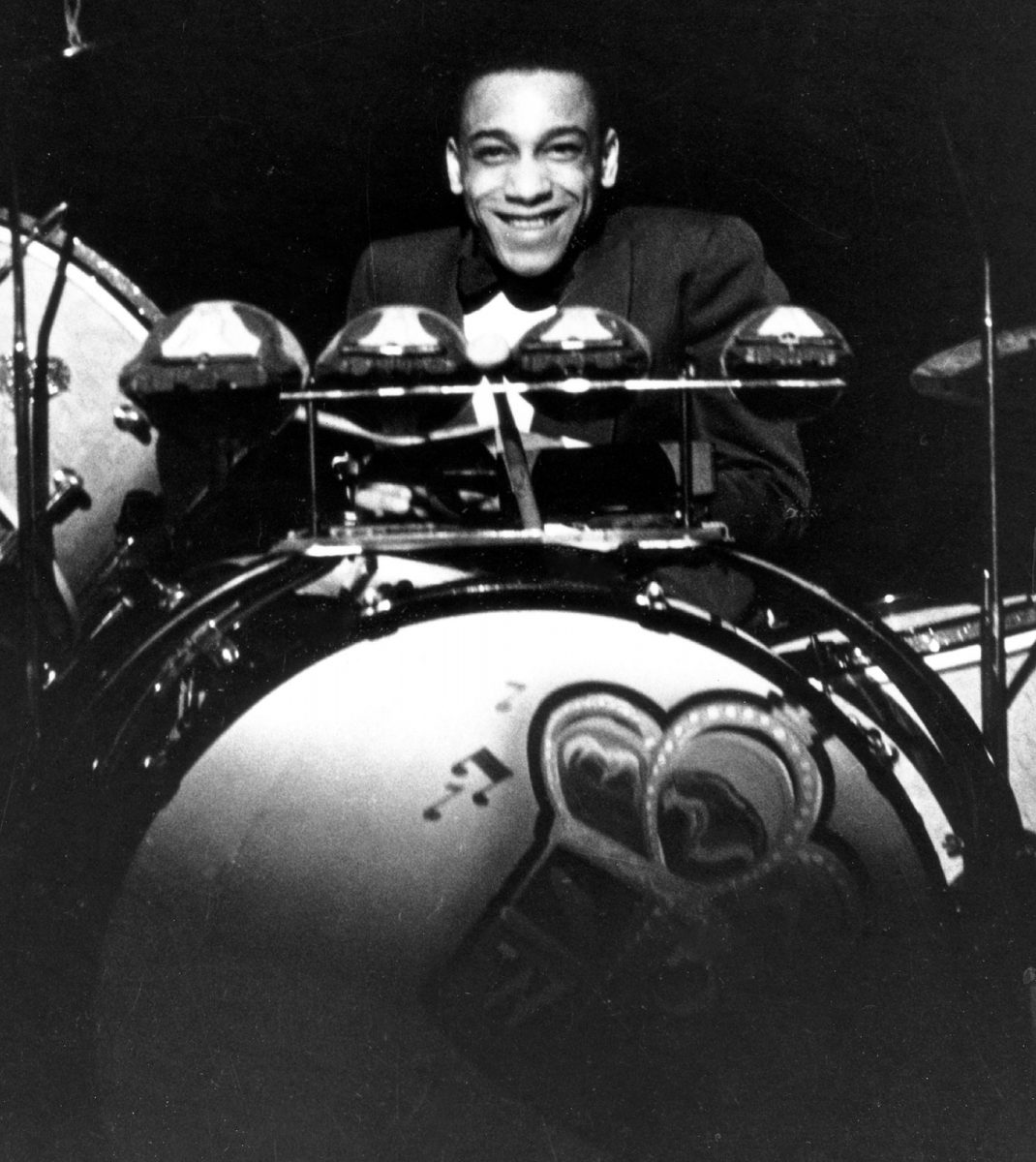 Chick Webb's ascent was hard-earned and incredible. In the "Artist Biography" of Webb by Richard S. Ginell at AllMusic.Com, the writer described the incomparable drummer and his impact, stating "Perched high upon a platform, he used custom-made pedals, goose-neck cymbal holders, a 28-inch bass drum and a wide variety of other percussion instruments to create thundering solos of a complexity and energy that paved the way for Buddy Rich (who studied Webb intensely) and Louie Bellson."
When the upbeat swing movement hit the scene, Chick Webb adapted quickly, leading his band to be one of the premier musical collectives. Harlem was the home of swing and Webb soon was at the head, drumming mightily and setting the tone. "Battle of the Bands" musical competitions spread like wildfire and in 1928, the management at the Savoy Ballroom offered Chick the opportunity to lead his band as the popular nightspot's house band. The proposed arrangement was cemented after they saw how Webb's band slayed the bands of King Oliver and Fletcher Henderson.
For more than a decade, Chick Webb led his band to inimitable greatness, reigning supreme in swing music. This is especially significant considering not just Webb's health and physicality but the fact that Webb could not even read music. His incredible memory allowed him to remember his band's arrangements and rarely was he wrong. These qualities render many to consider Chick Webb as one of the best drummers and most respected bandleaders in music history!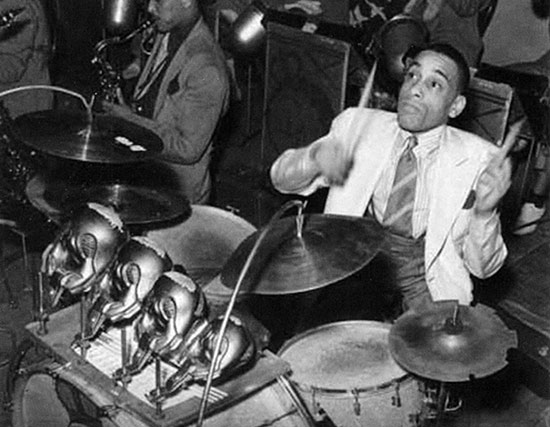 Because of its popularity, Chick led his band in recording their music for the Brunswick Records label. Although they began recording in 1931, it was three years later that they actually caught the attention of the public. By this point, his band had grown to be a fierce and disciplined 13-member collection of musicians that included bassist Taft Jordan and saxophonist Edgar Sampson, who wrote many compositions for Webb. These compositions include "Blue Lou", "Don't Be That Way" and the now-famous "Stompin' at the Savoy". These three songs were played by Chick Webb's orchestra long before White jazz clarinetist and bandleader Benny Goodman recorded them.
As Chick Webb and his orchestra became more and more well-known, he decided to hire a singer to further expand their appeal. The first person he hired was Charlie Linton, who introduced him to another singer who would greatly impact the world of music. When Webb asked Linton to help him secure a female singer, he introduced Chick to a shy teenager who seemed like the proverbial "diamond in the rough". However, when he saw and heard her perform with his musical group, the crowds flocking to hear her, he knew he made the right decision to sign her. Becoming a permanent member of his orchestra in 1935, this young singer was Ella Fitzgerald and together, she and Chick forever changed music.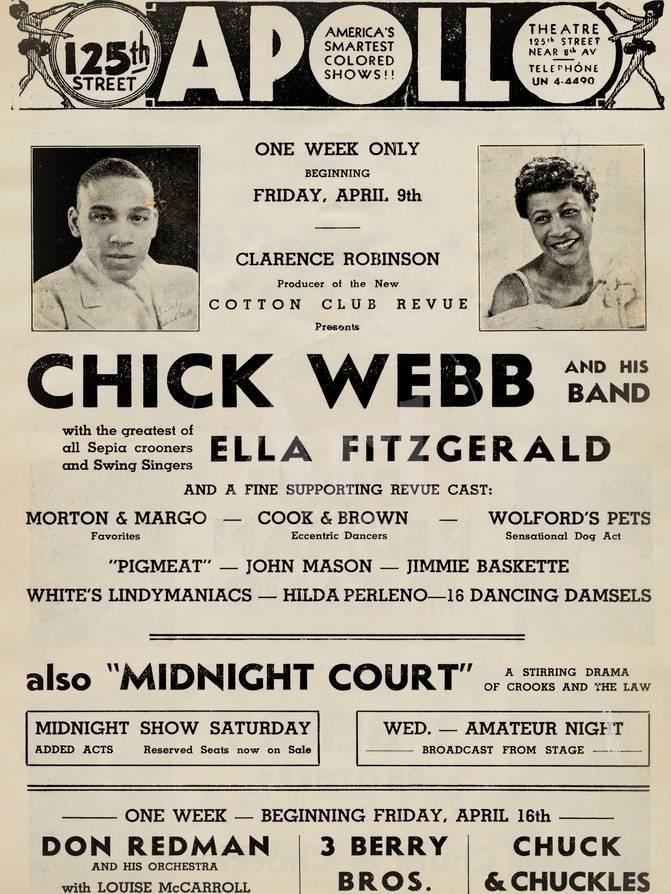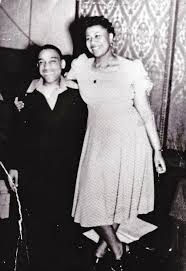 It has been rumored that Chick and his wife, Martha "Sally" Ferguson, adopted Ella so she could be a part of the orchestra. However, this is disputed by some sources, including author Stuart Nicholson who wrote Ella Fitzgerald: A Biography of the First Lady of Jazz (1993).
The orchestra resumed recording again, under the label of Decca. There is a point of contention among some music critics that Decca was not well-equipped to really capture the brilliance of Webb and his orchestra; others applaud the efforts and quality of Decca. Either way, the amazing sounds of Chick prompted Moe Gale, proprietor of the Savoy, to book his house band at the Paramount Theatre and at the Park Central Hotel. Performing at the latter was the first time a Black band ever played the hotel.
The Battle of Bands continued to garner excitement and love from music lovers everywhere, including the musicians themselves. Some of Webb's most famous competitors include Duke Ellington (1937), who won; Count Basie, who lost (1938); and Benny Goodman. Although these were prominent, it would be the battle between Webb's orchestra against Goodman's orchestra, dubbed "The Music Battle of the Century", that has become the story of legend.
4,000 people jam-packed the famous Savoy Ballroom, with more than 5,000 folks lining outside because they could not get in the club. The police and fire department were called to be on stand-by. In the article, "The Legendary Chick Webb: A Profile in Courage" by Robert Hillary on ModernDrummer.com, the writer recounts this event: "A massive crowd packed the Savoy Ballroom, with thousands more turned away outside on the evening of May 11, 1937 as Chick Webb and the Benny Goodman band fought it out in a legendary 'Battle of the Bands'. Police lined the bandstand, reserves in readiness, as the Goodman band stormed on, and aptly propelled by (Gene) Krupa, reached a peak level of performance, but it was only the beginning.
Though one might have thought it impossible to outplay the Goodman band of '37, Chick Webb proved otherwise that evening as his band came on, super-charged, blasting out one exciting arrangement after another. The huge crowd reached a frenzy level as the little dynamo put his band through its paces, driving them to unexcelled heights and practically blowing the roof right off the old Savoy. Krupa later wrote, 'That night when we battled Chick at the Savoy – he just cut me to ribbons — made me feel awfully small…that man was dynamic; he could reach the most amazing heights. When he really let go, you had a feeling that the entire atmosphere in the place was being charged. When he felt like it, he could cut down any of us.'"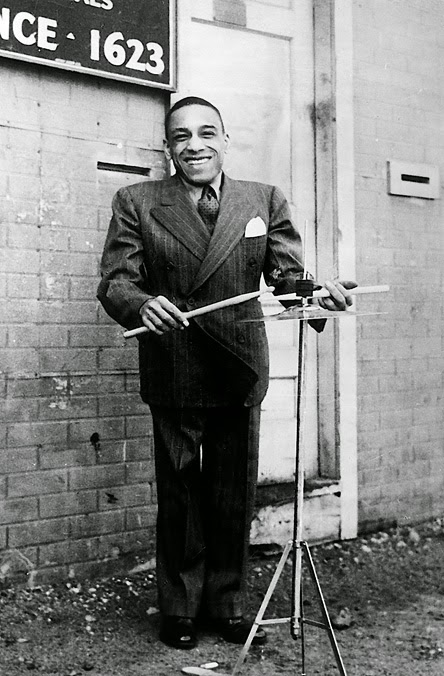 Amazingly, Chick Webb continued to perform, despite the immense and intense pain piercing throughout his frail body. The need to play was both personal as well as professional, as he tried to keep his band employed, especially during The Great Depression. By the winter of 1938, his health was in serious distress; he even became unconscious at times.
Soon after having a failed surgery at Johns Hopkins Hospital in Baltimore, his home city, Chick Webb passed away on June 16, 1939. The cause is unclear, as some sources trace it back to tuberculosis and others say it was due to Pott's disease. He was buried in Arbutus Memorial Park in Arbutus, Maryland.
The death of Chick Webb devastated many in the music community. Fitzgerald led his orchestra for several years, until she went solo in 1942. Musicians and bandleaders, including Art Blakey, Gene Krupa and Duke Ellington, have widely heralded the groundbreaking efforts of Webb as a drummer and bandleader.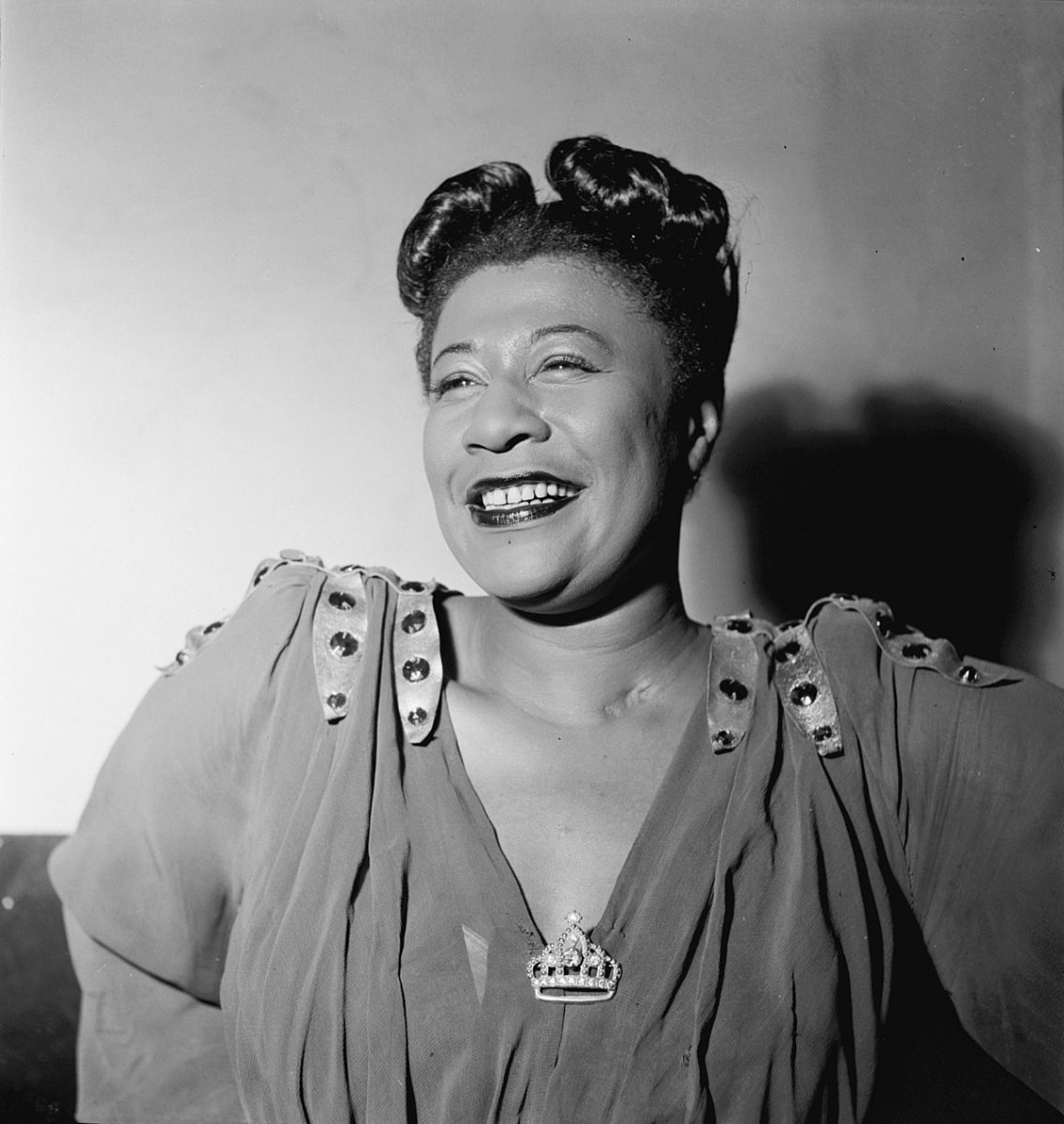 In February 1940, a benefit took place in Baltimore in his honor. The Chick Webb Benefit was popularly attended by more than 7,500 guests, including Webb's widow, Sally; his mother, Marie; the governor, Herbert O'Connor and boxing champion, Joe "The Brown Bomber" Louis.
"You know somethin', man? Someday, I'm gonna be walkin' up the street one way and you're gonna be comin' down the other way, and we're gonna pass each other and I'm gonna say, 'Hello, best White band in the world' and you're gonna say, 'Hello, best Colored band in the world.'"
~ William "Chick" Webb
For greater enlightenment...