Created by married couple, Monique Greenwood and Glenn Pogue, there are six residences that comprise Akwaaba Bed & Breakfast Inns. These upscale inns are Akwaaba Mansion of the Bedford-Stuyvesant area in the Brooklyn borough of New York City (1995); Akwaaba by the Sea in Cape May, New Jersey (2002); Akwaaba D.C. in DuPont Circle of Washington, D.C. (2003); Akwaaba at Buttonwood Manor, also in Cape May (2006); The Mansion at Noble Lane in Bethany, Pennsylvania (2012); and Akwaaba Philadelphia in Pennsylvania (2018).
The decision to open these inns were greatly influenced by the busy couple's love for the more intimate experience of staying in a B&B and Greenwood's passion for interior design and décor, history and socializing. Monique Greenwood, a former editor-in-chief at Essence, is a best-selling author. She and her husband, Glenn, co-owned Akwaaba Café, a restaurant near Akwaaba Mansion in Brooklyn. At one time, they presided over thirteen residential apartments and six commercial spaces. The couple also had their own show, Checked Inn, that premiered on OWN, the network of Oprah Winfrey.
The residences vary in historical legacy and architecture, from the Italianate Akwaaba Mansion and Victorian Akwaaba by the Sea to the five-story townhome Akwaaba D.C. and Gilded Age mansion at Noble Lane. Each are easily accessible to venues of diverse cultures, including theatres, museums and restaurants.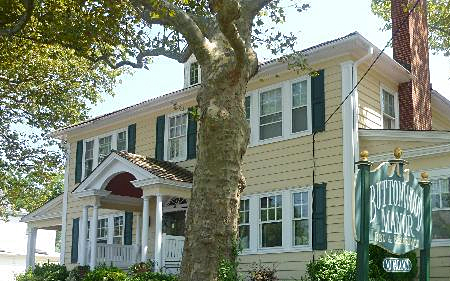 Also unique are the themes that influence the décor in each inn. According to the collective's website, guests who stay at Akwaaba D.C. are treated to a space "designed with a literary theme in mind, each guest room features the books of the author or genre it is named after. Choose from the Zora Neale Hurston, Langston Hughes, Toni Morrison or Walter Mosley rooms. Or maybe you're in the mood for the Romance or Poetry room". In Akwaaba Philadelphia, "the decor of each guest room or suite is inspired by music from Philadelphia throughout the decades." The events space also honors the vibrant legacy of Philadelphia music.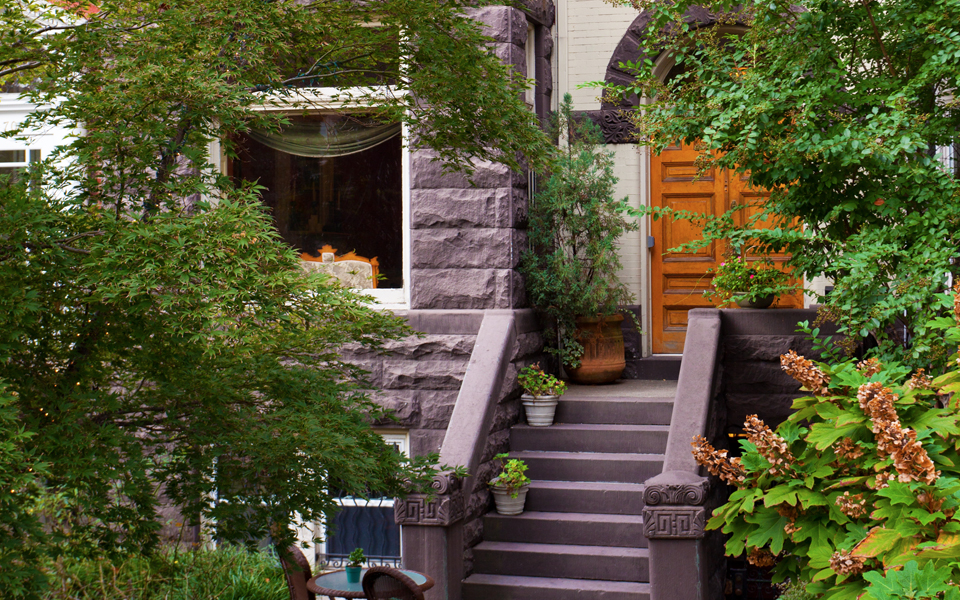 Acquirement of The Mansion at Noble Lane was especially important, as key to its theme is health. Previously-owned by the founders of the F.W. Woolworth Corporation, this 25, 000 square foot mansion is located on 22 acres in the Poconos. It contains, stated online, "…14 guest rooms, a seven-room spa and a private tea. A separate 10,000-square-foot recreation building houses a state-of-the-art gym and an Olympic-sized heated swimming pool. The resort features bed and breakfast stays, as well as special 'Health and Wellness Weeks' to help men and women get on and stay on the path to optimum health and well-being."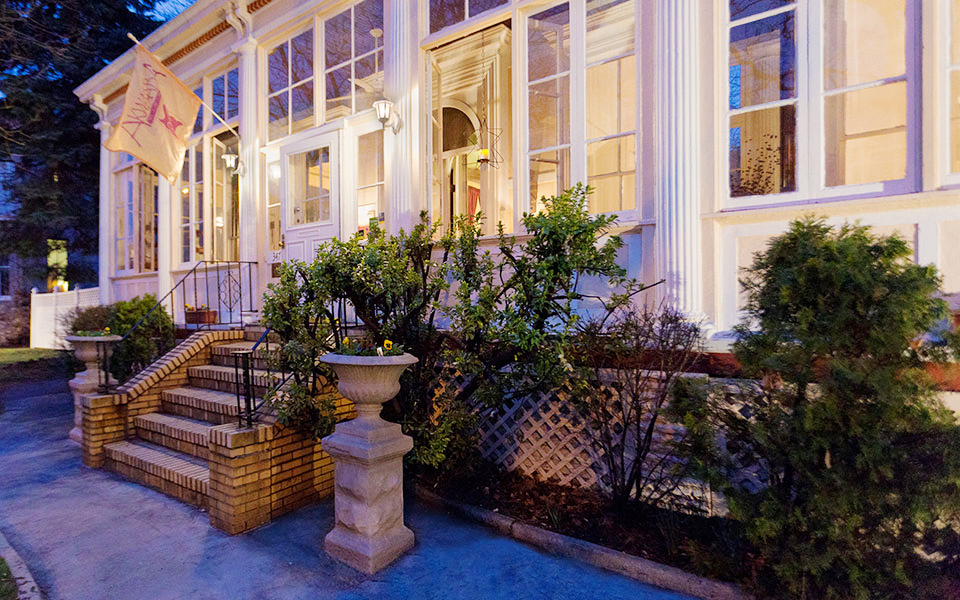 What all spaces of Akwaaba Bed & Breakfast Inns have in common are their provision of luxurious comfort and extensive attention to details. Features include intricately-designed parquet floors; ornately carved fireplaces; high ceilings; guest rooms, each with their own private baths and oversized Jacuzzi tubs. Amenities include air conditioning, flat-screen televisions and Wi-fi accessibility. At certain sites, such as Akwaaba Philadelphia, a concierge is available.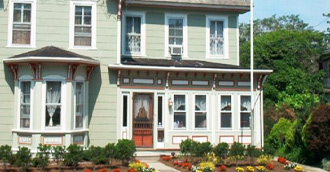 The locations of each of these inns were selected for reasons personal to Greenwood and Pogue. They envisioned themselves being able to spend every season in a city that they truly enjoyed. The couple lives in private residences in each of their B&Bs and, as stated on their site, "… reasoned New York was the perfect fall place. Washington, D.C., with its cherry blossoms, is ideal in the spring. And the cool breezes of the Jersey Shore make Cape May the choice for summer. So where would they winter? The architecture and energy of New Orleans won them over, so they purchased the beautifully appointed McCarty Park Guest House in the artsy Bywater section of the city, just five minutes from the famed French Quarter." This Akwaaba inn opened on July 4th, 2005. Tragically, Hurricane Katrina devastated New Orleans the following month. Although the inn survived the natural disaster, the couple sold the inn in 2010.
While there is an inn in an area (New York City, Cape May, Washington D.C. and Bethany) for each of the four seasons, Greenwood and Pogue added Akwaaba Philadelphia on July 4, 2018.